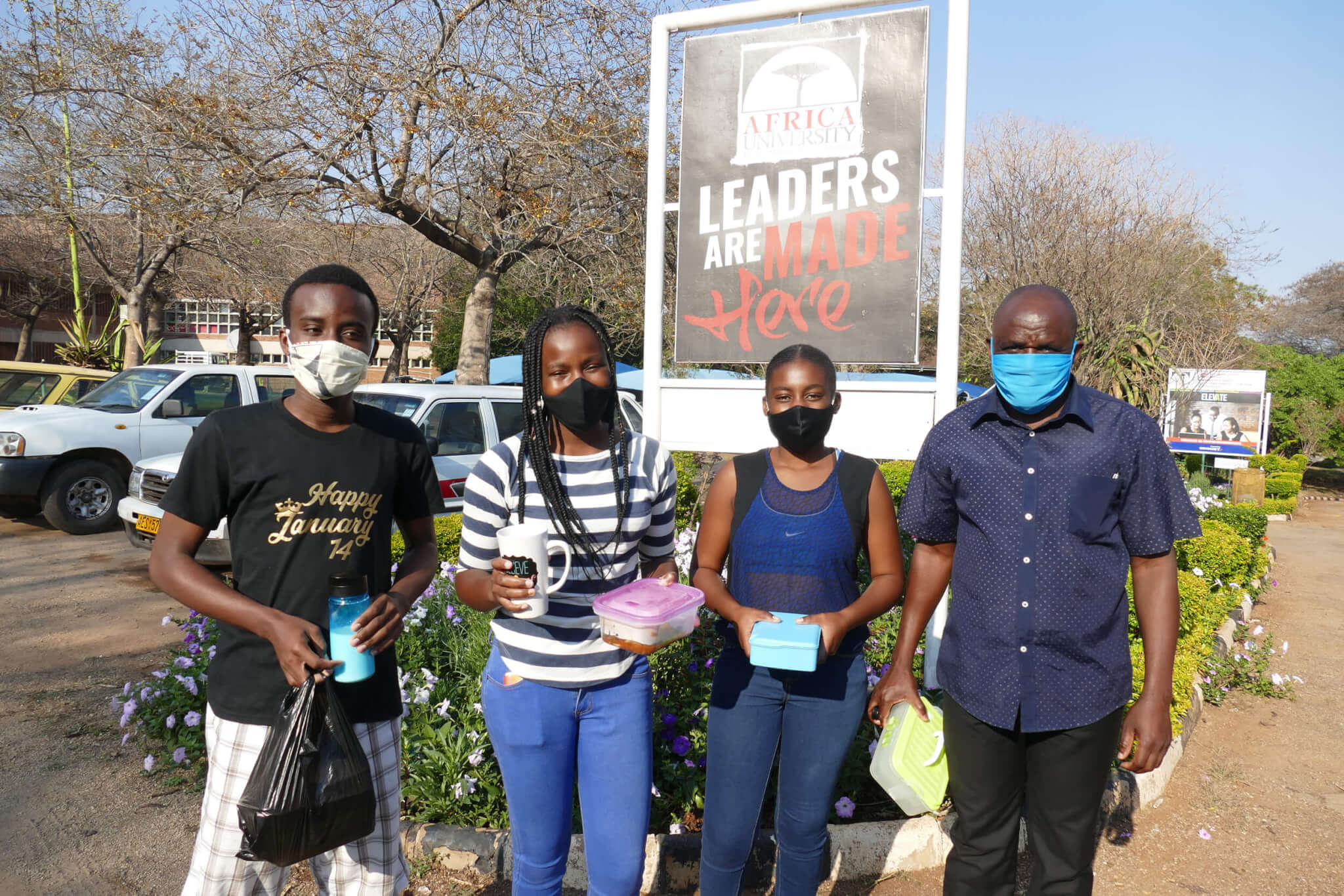 by Jane Kies
November 2020 | ATLANTA
Having grown up in southern Africa, I have always felt drawn to this amazing part of the world. Someone once said: "You are not born in Africa; Africa is born in you!" Though circumstances and studies took me to England for a while, I knew I would return. My first missionary experience was as a teacher in a small school in Uganda.
Now, 36 years later, I am a Global Ministries missionary at Africa University in Zimbabwe. I teach English to students from other countries on the continent. Zimbabwe has had (and still has) its share of economic turbulence, uncertainty and strife in the 26 years my husband Larry and I have lived here, but the people and the country have given us a home that we love. I thrive on the lasting friendships, meaningful family life and active roles in the church. I love the relationships and influence of so many Zimbabwean and international students. I love watching students smile with pride as they become more fluent in English and move on to their degree program with greater confidence.
Africa University as an institution is committed to building peaceful pan-African relations as it educates young people from approximately 25 African countries, all with their unique cultures, languages and circumstances.
A typical class I enter (until COVID-19 made online teaching the norm) might have students from five or seven different non-English speaking countries. To witness the students interacting and forming friendships with classmates from very different cultures is heart-warming. I have often reflected on the story of a student whose classmate was from a neighboring country he considered hostile. He told me that through class interaction, he was able to overcome the suspicion he felt and develop a friendship. God works miracles when young people of faith find themselves together in unfamiliar circumstances.
This year has helped me learn a new skill – teaching online! I feel amazed every morning as I sit in my dining room and meet with students from Angola, Mozambique, the DRC and the Ivory Coast. Internet connections are not always ideal and teaching a class of anywhere from 20 to 40 students has its challenges (some rely on email or our much-used local chat group "WhatsApp"). Earlier this year, I met with some students for online Bible study, and we enjoyed some encouragement and meaningful discussions on the Book of Jonah.
We were not able to visit supporting churches in the U.S. this year, but we've met with groups online, sometimes in worship services; other times in small group settings. Our message is always to share our joint mission as Christians. I have seen how young people from the U.S. can be touched by the life-changing experience of coming to Zimbabwe and interacting with students and churches here. Planting seeds of mission and connection in the lives of our youth is vital to keeping the mission of the church alive.
Jane Kies teaches Intensive English to students from non-English-speaking countries at Africa University in Mutare, Zimbabwe, southern Africa. Her husband, Larry Kies, just recently retired from missionary service.