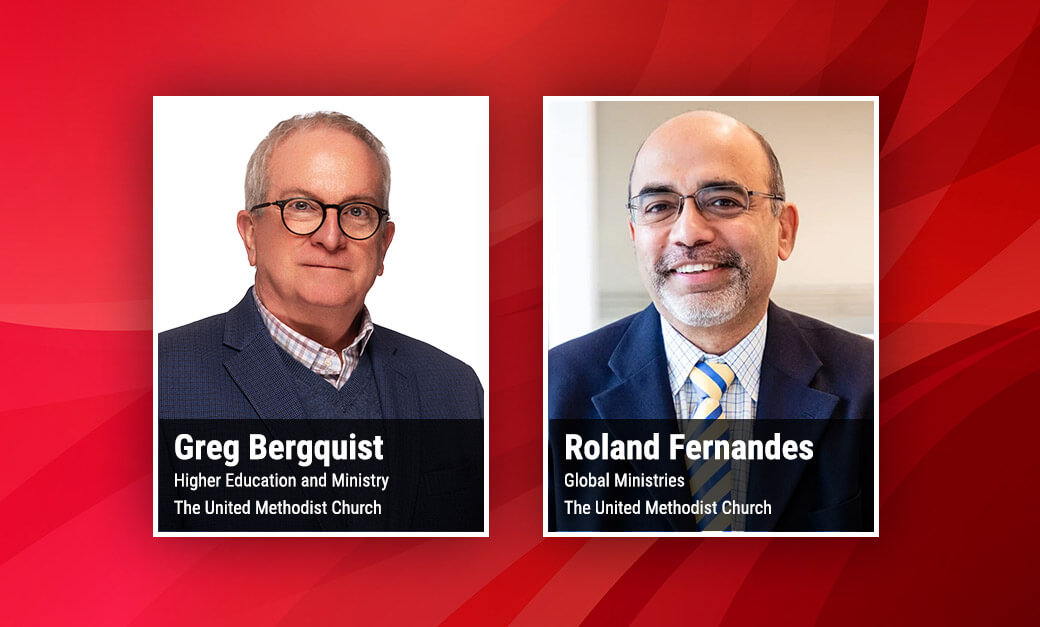 ATLANTA – On Saturday, Oct. 21, 2023, the General Board of Global Ministries' board of directors unanimously voted to affirm the appointment of Roland Fernandes as general secretary of the General Board of Higher Education Ministry (GBHEM), a position he will hold in addition to his roles as general secretary of Global Ministries and UMCOR. The appointment will be effective as of July 1, 2024, upon the June 30 retirement of GBHEM's current general secretary, the Rev. Greg Bergquist. GBHEM and Global Ministries will remain separate tax-exempt 501(c)(3) organizations.
This appointment builds on the collaborative programmatic work led by Fernandes and Bergquist throughout 2022 and 2023 in the areas of scholarships, granting, monitoring and evaluation, shared services, and leadership formation and training. With Fernandes leading both organizations, continued alignment and deeper partnership will be possible.
Read the joint announcement here.