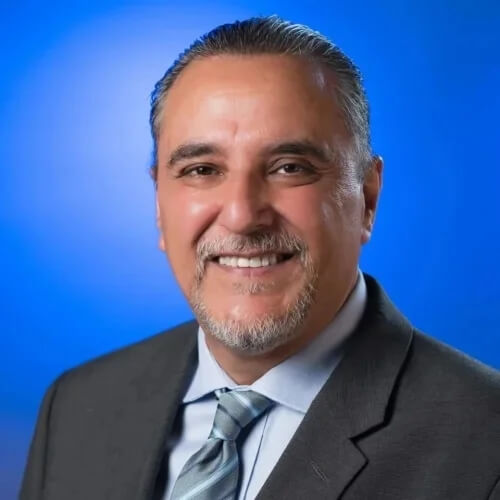 June 27, 2023 | By Global Ministries
Atlanta–It is with great sadness that the General Board of Global Ministries announces the sudden death, on June 27, of the Rev. Edgar Avitia Legarda, a key staff member for more than two decades who led the Global Mission Relationships unit until his passing.
"Edgar had a remarkably keen understanding of the links between local and global Christian mission," said Roland Fernandes, Global Ministries' chief executive. "He came to us in 2001 as a specialist in Hispanic and Latino ministry in the United States and expanded his portfolio to include all Latin America and the Caribbean and eventually the global mission community. We heavily depended on his experience and vision. Edgar had a firm grasp on what it means to engage in God's mission. We join with his family in grieving his sudden passing and join them in prayer at this sad time."
Bishop Hee-Soo Jung, president of Global Ministries' board, added: "We hold Rev. Avitia and his family in our prayers and give thanks to God for his leadership and dedicated life of service. He was very special to many of us."
Born and raised in Chihuahua, Mexico, Avitia moved to the United States after his marriage to Giuseppina Lauretano. He earned a Bachelor of Arts degree in Spanish at the University of Texas in El Paso and an MDiv. with a Hispanic American certification at Perkins School of Theology in Dallas. Edgar's interest in the history of the United Methodist Hispanic/Latino experience and polity involved him in writing, teaching, lecturing, representing and participation in Methodist connections in the U.S. and South and Central America. Before appointment to Global Ministries, Avitia served in the Rio Grande Annual Conference (now Rio Texas AC) and in several pastorates in Texas and New Mexico; as chaplain of Lydia Patterson Institute in El Paso, Texas; and as a district superintendent in South Texas.
Avitia and his wife have two children and three grandchildren.
Funeral arrangements have not yet been announced.