Mustard Seed Migration Grants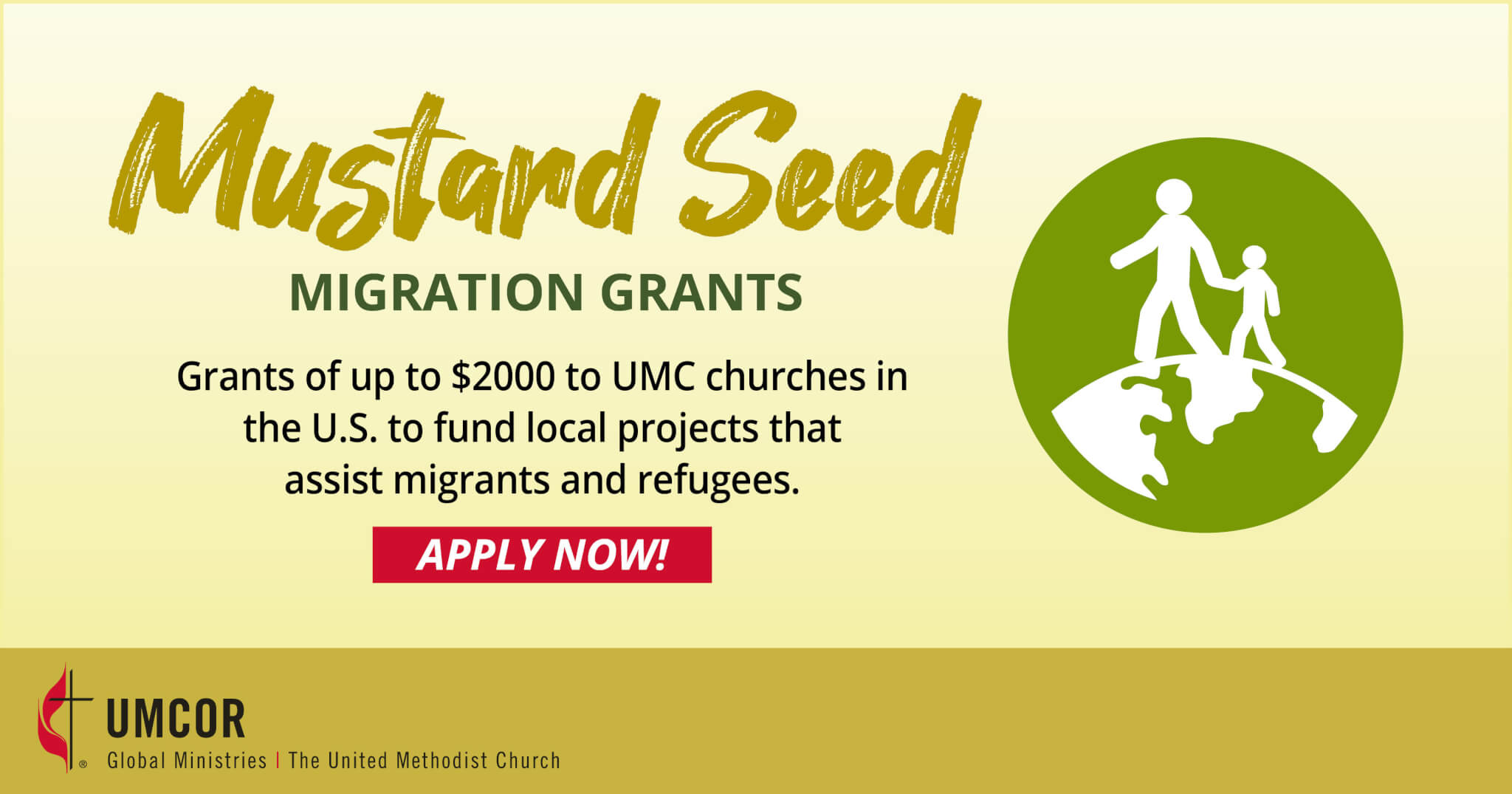 Every day, thousands of people flee their homes in search of a better life for their families. Global Ministries and UMCOR are committed to providing support for refugees and migrants around the world. This work fulfills the biblical mandate to "love thy neighbor" and "welcome the stranger."
United Methodist congregations across the U.S. are invited to propose new and creative projects that fill specific needs or gaps for refugees and migrants. The Mustard Seed Migration Grant program will award $2,000 to up to 50 local United Methodist churches in the United States to engage in a new, one-time community-based service project focused on refugees and migration.
As Jesus described in his parable, mustard seeds have a potential to grow into something big or pervasive that spreads throughout a field. Our hope is that, by learning more about migrants in local communities and addressing their needs through these grants, the "seed" of welcoming strangers might be planted in new ways in congregations around the country.
Some examples of Mustard Seed Migration Grant projects might include, but are not limited to, the following:
Providing food or non-food items for basic needs
Supporting school enrollment through parent outreach or purchase of school supplies
Equipping children with musical or sports equipment to facilitate extracurricular involvement
Offering English, financial literacy or civics classes for adult learners or tutoring for students
Supplying families with cash vouchers for emergency rent, utilities or transportation assistance
Facilitating access to internet through provision of cell phones, laptops or internet access
Distributing bicycles for transportation assistance
Assisting a newly arrived refugee family in setting up their new apartment
Applications are now open for 2022 Mustard Seed Migration Grants. The 2022 Call for Applications outlines the application process, including selection criteria.
Download the 2022 Mustard Seed Grant Application.
Applications will be accepted at any time prior to the September 30, 2022 deadline, and will be reviewed and processed within a month of receipt. Completed applications must be signed by the project grant manager and senior pastor. Submit a completed, signed application via email to mustardseed@umcor.org.
Grant recipients will receive an award notification within one month of receipt of application, which will include a grant agreement. Churches who received a 2021 grant are not eligible for a 2022 grant.
See the list of 2021 Mustard Seed Migration Grant recipients here.
---