BECOME A FELLOW (INTERNATIONAL TRACK)
Interested in becoming a Global Mission Fellow?
---
Apply To Become A Global Mission Fellow
Global Mission Fellows:
1. Are young adults ages 20–30
2. Have a bachelor's degree
(or equivalent life experience).
3. Commit to two years of service.
4. Serve "with," not "to" or "for" others.
5. Feel called to address roots of injustice.
6. Speak conversational English.
Note: You must be between the ages of 20 and 30 by Dec. 31 of the year when service begins.
Application Deadlines:
International Track Final Deadline:
January 15, 2022
If you have technical issues with or questions about the application, please email missionaryinfo@umcmission.org.
---

---
Why serve in the International Track?
Now, more than ever, our world needs young leaders who are willing to learn from others, discuss social issues honestly, and seek culturally appropriate ways to address issues of systematic injustice. The International Track offers the opportunity for fellows to discuss current world issues as a cohort and to serve in a new context, allowing them to put their education into practice. Our International Track cohort typically has participants from around the world and provides ways for the cohort to stay connected during their time of service.
---
Where can a Fellow serve?
Fellows serving in the International Track are assigned to a placement outside their home country. Fellows may indicate areas of interest in their application, but the final determination on where a Fellow is placed is based on the needs of the placement site and how these needs match with the skills of a Fellow.
Fellows are invited to serve in placements with our partnering organizations in Central and South America, Europe, Africa, and Asia.
Fellows have specialized job descriptions based on the needs of their host community and placement site. But many fellows work in the following areas to combat systematic injustice:
Migration/refugess issues | Food sustainability/agriculture
Education | Worker's rights | Health access
Housing security | Children/youth engagement
---
Application and Selection Process
---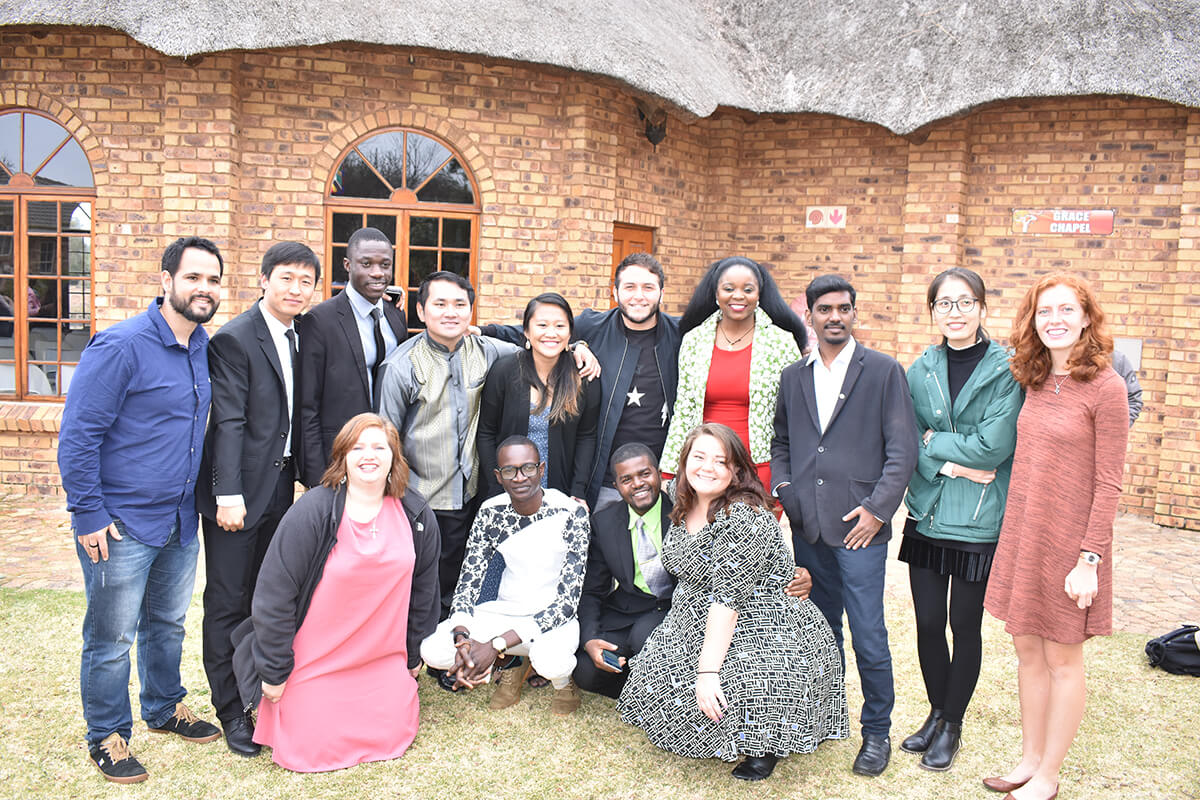 ---
Still have questions?
Join us for a conversation about the program. You are invited to chat with alum of the program and our selection specialists.
---
What's Next
---
Submitted applications will be reviewed by the selection team once all supporting documentation has been received by the Selection office. Supporting documentation includes three qualified references, a current CV/Resume, and an official academic transcript.
Potential candidates will be invited to a group interview process, including a group program interview and a conversation with a clinician. Both interviews are anticipated to be conducted in English.
Strong candidates through the interview process will be recommended to our matching team to be paired with a placement site.
If a good match is found, an applicant will be formally invited to participate as a Global Mission Fellow. Candidates will be accepted pending both background check and medical clearance.
Please note that those candidates who are selected to participate will be required to attend a training. The training will last about three weeks and attendance is mandatory for all Fellows.
---