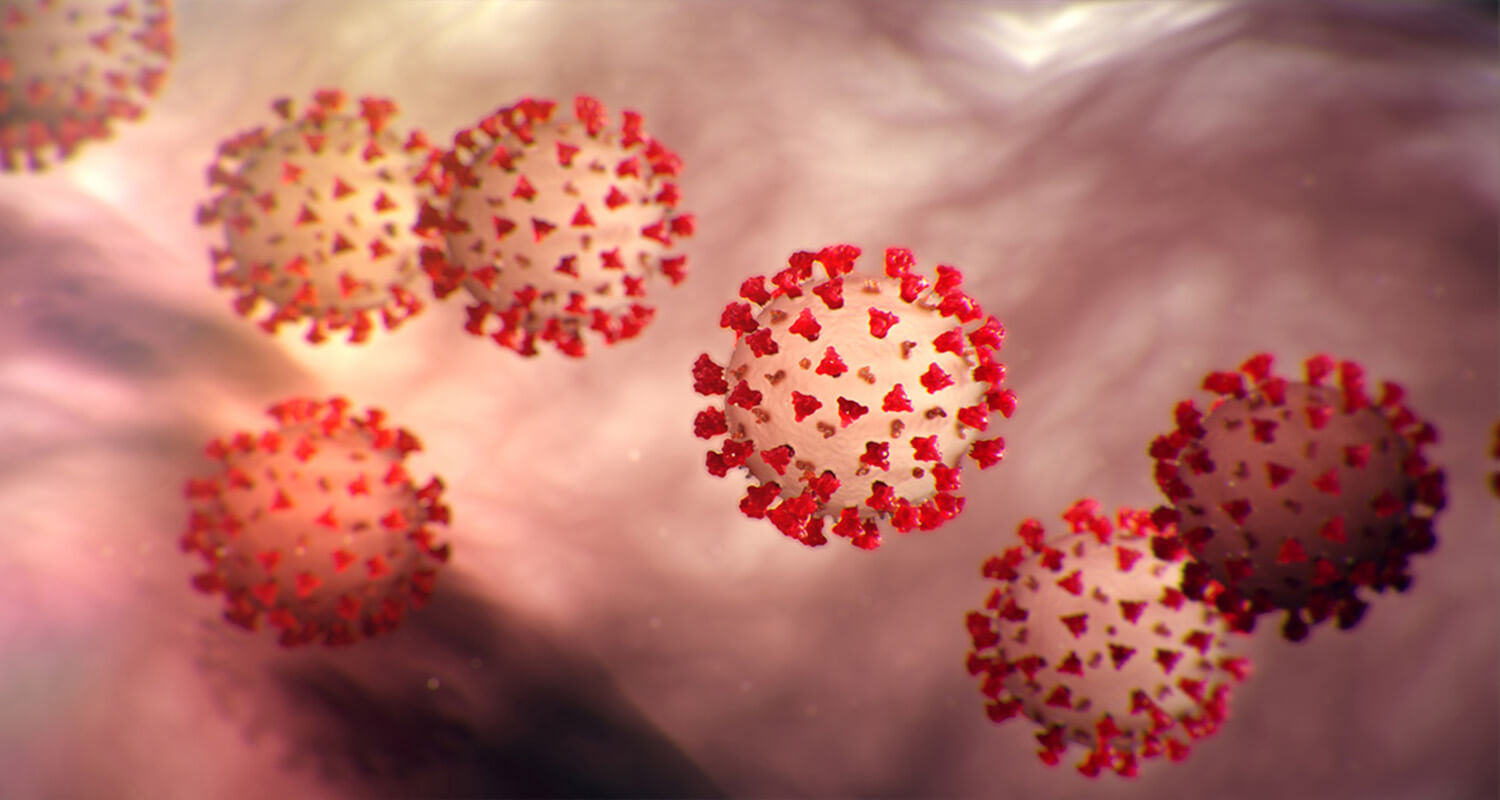 By Linda Bloom
March 10, 2020 | UM News
The Rev. Kelly Dahlman-Oeth gained a new appreciation March 8 for the option of livestreaming Sunday worship after needing to be separate from his congregation in Shoreline, Washington.
"I'm just delighted by the technology that allows us to try to stay connected as much as we can," he said, before admitting his previous lack of enthusiasm for a "virtual" church experience. "Welcome to this not so brave, somewhat cautious new world."
Dahlman-Oeth, the pastor of Ronald United Methodist Church, had quarantined himself at home after exposure to COVID-19, the coronavirus.
He said he has had no symptoms before or since learning that an acquaintance he had sat next to at a community meal on Feb. 27 had tested positive for coronavirus. The man had visited his mother at the Life Care Center of Kirkland, a facility associated with most of Washington State's 23 fatalities from the virus. The state has at least 162 COVID-19 cases currently.
Shoreline is just north of Seattle on the Highway 99 corridor and Ronald church has an ethnically and economically diverse congregation that is about 40% Filipino, 40% Anglo and 20% of other backgrounds, including African, Japanese and Hispanic.
It is among the many churches in Seattle and King County that has felt the impact of one of the most significant outbreaks of coronavirus in the U.S.
On March 9, the United Methodist Pacific Northwest Conference announced its office would be closed through March 27 after Patty Jamieson, the wife of Rik Jamieson — a staff member and assistant treasurer — received a positive test result for COVID-19 the evening before.
She had been ill since Feb. 25 with what was thought to be pneumonia, the announcement said. Rik Jamieson, while in isolation, has shown no symptoms. The office in King County is in the small city of Des Moines, about 15 miles south of Seattle.
Bishop Elaine JW Stanovsky is based at that office as episcopal leader of the Greater Northwest Area, which also includes the Oregon-Idaho and Alaska conferences.
This health emergency, she told UM News, calls for similar resources as other types of emergencies, but it also requires the church "to develop new ways of being." A number of congregations not engaged in online worship and giving, for example, are now asking for technical help to do so.
The shift away from business as usual really struck Stanovsky on March 6, when she made a routine flight from the nearly-empty Seattle airport to Portland, Oregon, and saw people busy disinfecting the space around them on the plane.
"Adjusting in the wake of coronavirus on Friday really heightened my awareness of just how vigilant people were feeling and acting," she said.
At the same time, Stanovsky noted, the situation is different for the very rural communities untouched so far by the virus in the four states her episcopal area covers.
In King County, a chief concern is how neighborhood engagement ministries are affected by this COVID-19 crisis. Her office is beginning to conduct surveys to find out.
One of the biggest challenges, she said, has been making sure the messaging from the conference office has been consistent.
"We've directed everybody to their own state or county health districts," Stanvosky said. "Each of us individually and on behalf of the whole church are trying to make prudent judgments and decisions."
In the greater Seattle area, a government recommendation discouraging unnecessary gatherings of more than 50 people prompted a number of churches to set up online worship services. At Ronald United Methodist, some members were in the sanctuary, while others watched from home as Dahlman-Oeth used Zoom to take part in the 35-minute service. "It seemed to work out pretty well, with a few minor human errors," he reported.
The experience, he said, was enjoyable and opened his eyes to the fact that online worship can be a resource to others who cannot attend in person for a variety of reasons.
In the near future, livestream events and video conferencing could substitute for other in-person gatherings while concerns about coronavirus exposure continues. So far, the 2020 General Conference, the denomination's top legislative body, is still scheduled to meet May 5-15 in Minneapolis.
On March 5, the Commission on the General Conference's executive committee announced it is monitoring developments in the spread of coronavirus, collaborating with public health authorities and developing health and wellness protocols for the GC2020 meeting site.
Other meetings have been cancelled or postponed. The World Council of Churches, for example, moved its next central committee meeting from March to August because of concerns over the international spread of COVID-19. United Methodist Bishop Mary Ann Swenson is the central committee's co-vice-moderator.
In the Middle East, Bethlehem Bible College, which has support from United Methodists, was closed March 8 until further notice following an outbreak of coronavirus that has shut down the town of Bethlehem. David Wildman, a staff executive with the United Methodist Board of Global Ministries, said he was concerned about residents who receive regular medical treatments outside Bethlehem and about the economic and health impact of the virus in the region.
In China, the United Methodist Committee on Relief gave an emergency grant to a local partner, the Amity Foundation in Nanjing, to deal with the coronavirus crisis. The grant enabled infection, prevention and control measures to limit the spread of COVID-19 and other respiratory diseases in the affected areas.
In Sierra Leone, posters advising people about how to stop the spread of the coronavirus were placed near the altar and other prominent spots during the March 4-8 United Methodist annual conference session in Koidu City.
For now, Africa — particularly sub-Saharan Africa — "is one of the continents that is not heavily affected," said Dr. Graciela Salvador-Davila, director of Global Health for UMCOR and Global Ministries. She is concerned about infection control when that situation changes and is working with the mission agency to develop plans for a response.
Salvador-Davila and a colleague, Megan Klingler, were providing intensive handwashing training sessions March 9-11 to staff members at the Global Ministries offices in Atlanta.
Proper handwashing is really the front line of infection control, Salvador-Davila told UM News. "It's not rocket science," she said. "It's a behavior change."
The main problem is that people do not wash their hands correctly, added Klinger, formerly with the Centers for Disease Control. "We wanted the training to be highly participatory," said Klinger, who has helped United Methodists in East Congo address the Ebola epidemic.
To demonstrate how hands and various personal items — including cellphones — can be contaminated by touching surfaces, she put nontoxic "glow germs" invisible to the naked eye in a hand sanitizer and covered desk areas, chairs and handles with the sanitizer.
A light demonstrated that "their hands were jam-packed with germs" after touching those surfaces, Salvador-Davila said. The participants were told to quickly go wash up and when they returned, Klinger added, "we could show them how poorly they really did wash their hands. It was a great eye-opener for staff."
Other parts of the training focused on respiratory hygiene, such as covering mouths when coughing, brainstorming about preventative actions to take in public places and managing daily activities through techniques such as social distancing — keeping people a little more than arm's length apart to avoid droplets in the air.
"It really identified what the challenges are," Salvador-Davila said about the training. "The message was: This could save your life."
Bloom is the assistant news editor for United Methodist News Service and is based in New York.