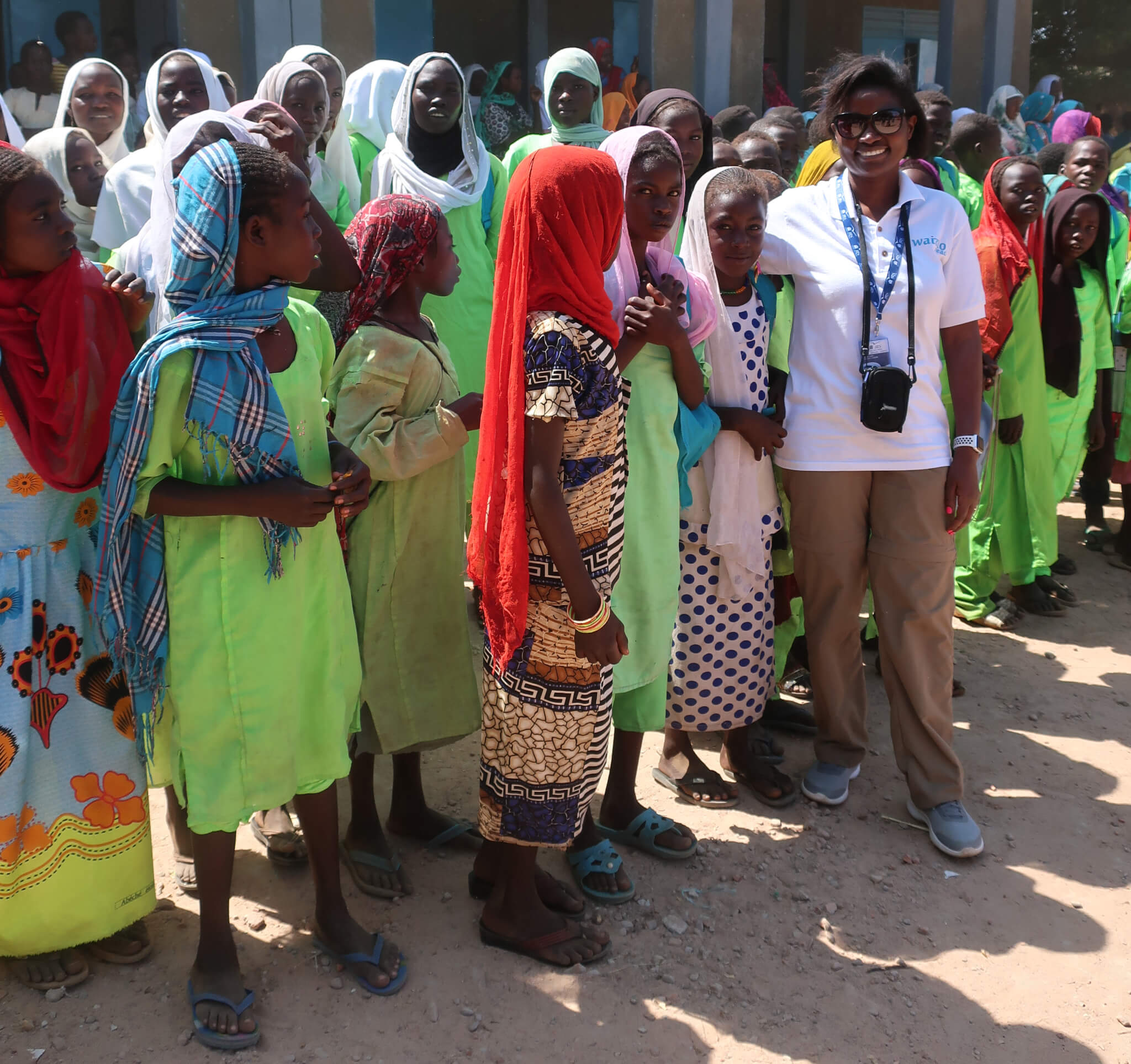 ATLANTA – The Rev. Claudine Leary was one of a few children in her Rwandan village to attend primary school through high school. But the year she entered Rwanda National University, civil war engulfed the country and a time of horrific genocide ensued. Leary survived by fleeing the country, residing in different refugee camps for years. There was no opportunity for completing her education in the camps, but she found a way. Today, Leary serves as the director of development at Methodist Theological School in Ohio and is also involved with a nonprofit she co-founded to resource and advocate for the education of children living in refugee camps in Sub-Saharan Africa.
The Rev. Olga Maria Raimundo Choto grew up in Chipongo, a rural area of South Mozambique. Her parents were farmers who never had the opportunity to attend school, but they worked hard so she could attend. As a pastor and single parent, she says she experienced many situations of gender injustice and found the path to becoming an independent adult to be challenging. She is studying to perfect her research skills to begin a major project on gender-violence and the status of women and girls in her country.
Christian Love Daroy-Gagno, the fifth of seven children in her immediate family, grew up in the Philippines, where her father served as clergy for The United Methodist Church. She studied business administration, but then joined the UMC young adult mission program and became a mission intern. After mission service, she worked for one of the church's mission institutions, Kapitiran-Kaunlaran Foundation, Inc. (KKFI), where her life course took a new direction. Today, she works with the Indigenous community of T'boli in South Cotabato, Philippines.
These are just three of the average 50 scholars who receive United Methodist scholarships for higher education through the World Communion Sunday offering each year. World Communion Sunday is a United Methodist opportunity for connectional giving presented annually in October. The lives these scholarships impact and the dreams and aspirations they fulfill are not just those of the scholars, but of the many people reached by them as they complete their studies and develop ways to fulfil God's calling in their lives.
"I traveled with all those refugee children in my heart."
Although Claudine Leary was already in her early twenties when she fled Rwanda, she spent a lot of time with the children in the refugee camps she where she lived. "Some of them genuinely saved my life because playing with them and caring for them made camp life bearable. I promised myself that if ever life gives me an opportunity, I will serve disadvantaged children and their families," Leary said.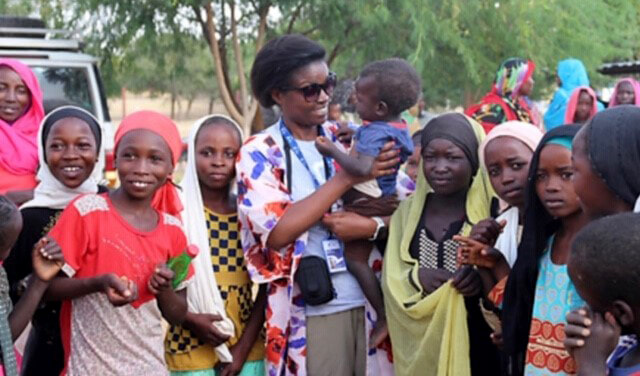 Finally, the Jesuits Refugee Services sponsored her first year to finish her undergraduate studies at Africa University in Zimbabwe and she then received additional scholarships from the UMC to complete her degree. From there, she was able to secure a visa to the U.S., completed her MBA and later received a scholarship to study at the Methodist Theological School in Ohio, earning her Master of Divinity, and is ordained as an elder in the West Ohio Conference.
"When I lived in the refugee camps, the greatest pains parents around me had was how their children would resume school. There were no schools in those camps back then."
Leary worked with friends to establish a nonprofit run by volunteers called "Watoto Read" (www.watotoread.com). Watoto is a Swahili word for children. The nonprofit started work in 2016 and has since built multiple schools in the refugee camps of Chad.
"We provided benches, latrines and menstrual hygiene kits to 21,000 girls in the 13 refugee camps of Chad," notes Leary. "We are currently supporting preschools in these refugee camps while also paying tuition for 14 high school girls in Dzaleka Refugee camp in Malawi, a camp I lived in over 27 years ago."
Leary's current studies for a Ph.D. in Leadership and Change at Antioch University in the U.S. are helping her to increase involvement in advocacy and join a larger community to work on the issue of poverty. She hopes to ensure that children can access quality education and other resources to succeed in life.
"Since my youth, I have been passionate about gender justice."
Olga Choto studied basic theology at the United Seminary of Ricatla, an ecumenical institution. She obtained her Master of Divinity and then a Master in Conflict Management at African University. She has been a pastor in the UMC of Mozambique since 1993 and is the mother of a boy and two girls.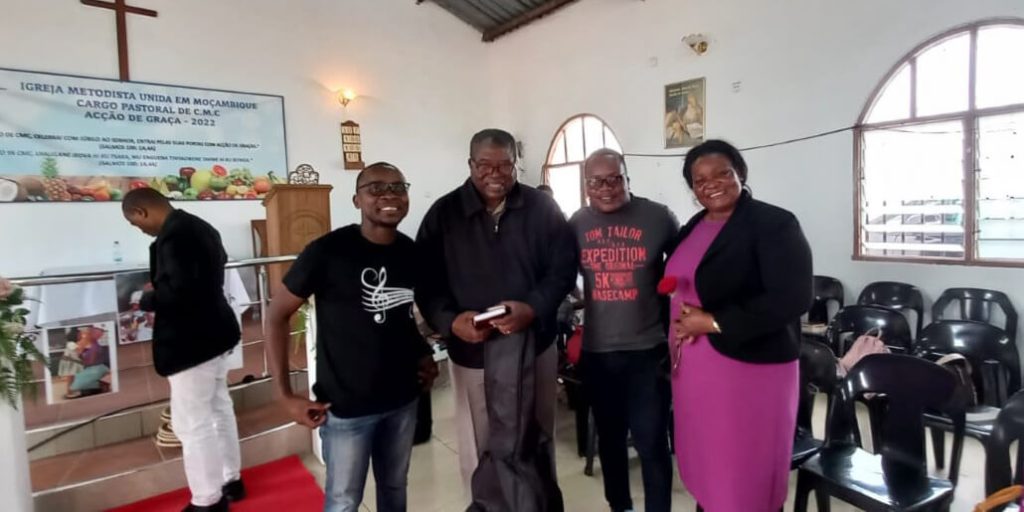 "As a female pastor, I have experienced many situations of injustice that directly affect women and children in my country and on the African continent in general," she said. "That's why I've been working with this disadvantaged group who experience gender-based domestic violence, early and forced marriages and early pregnancies, who are unable to finish school, forced to return home at an early age."
Currently, Choto is studying for a Ph.D. in Education at Eduardo Mondlane University in Maputo, Mozambique, with a research concentration on Education and Gender Relations. She wants to refine her research skills to bring the facts of gender-based violence in Africa to light, encouraging as many people as possible to intervene to change this situation.
"I am excited to share what I am learning with those I serve."
Christian Love Gagno's career and purpose have been formed by God over time. Growing up in a Christian family, serving as a UMC mission intern, and then as a program director of KKFI made her wonder about the lives of the people she encountered. She pivoted from her business studies and, with her scholarship, concentrated on a master's degree in Social Services and Development at the Asian Social Institute. She is currently working on her thesis.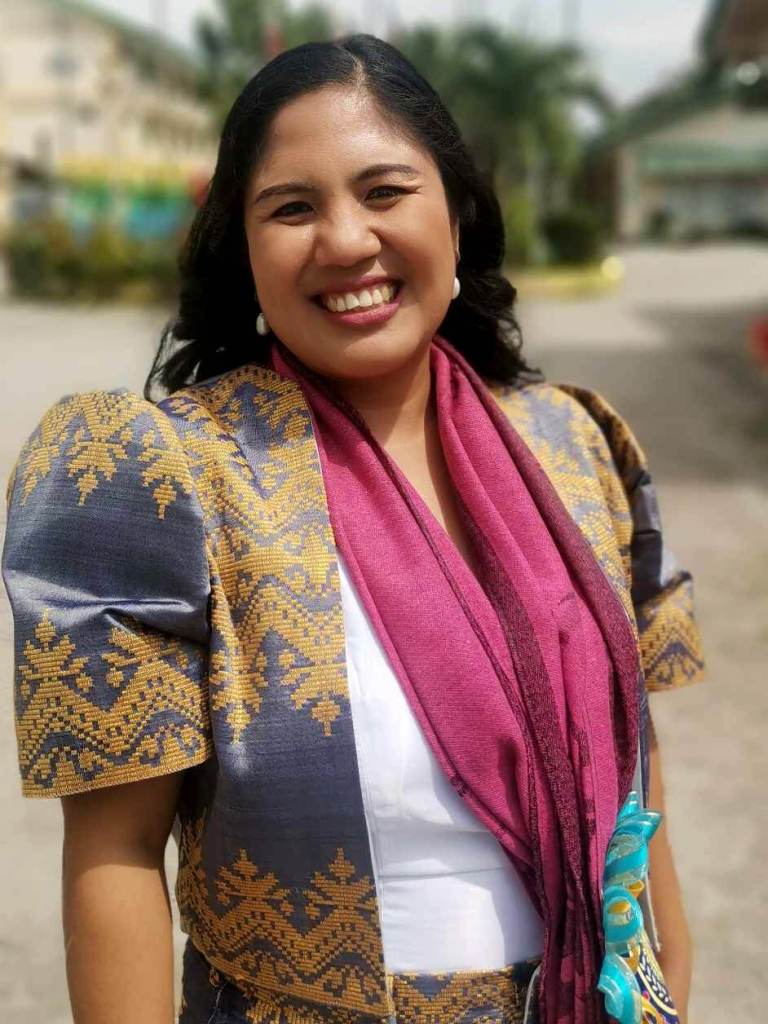 After she took off work to care for her first baby, she found deeper meaning in her studies and was struck with the idea of starting an NGO (nongovernmental organization) to work with vulnerable children, youth and families in Cotabato.
"We started the NGO I prayed for and we are implementing programs and projects for community development," Gagno confirmed. "We work with the T'boli Indigenous group in Surallah, South Cotabato, Philippines."
Children and youth in this community must walk 2½ to 3 miles every day to get to school. Meanwhile, at home, their parents have trouble meeting the most basic needs of the family, so, many children eventually give up the trek and remain home to work. People in this community are subsistence farmers, and many work odd jobs like charcoal making or as hands on the pineapple plantations and cornfields.
"My heart goes to the children and youth who are in vulnerable situations, either due to poverty, injustice or abuse. My experience as a missionary and my work at KKFI have opened my eyes to the ugly truth that poor communities face daily. I believe that the fullness of life can happen through Jesus and we can be part of God's mission."
These words from Christian Love Gagno to the church on the important impact congregational giving makes for scholars were also echoed by Claudine Leary and Olga Choto:
"I feel privileged to be a recipient of God's grace through you. You are the Lord's vessel, so I can do what God calls me to do. Your giving allows us to experience God's love and generosity and it makes a huge difference to my life and to many children, youth, families and communities."
Christie R. House is a consultant writer and editor with Global Ministries and UMCOR.
World Communion Sunday
The World Communion Sunday offering provides scholarships and leadership development opportunities for international students and U.S. racial-ethnic students who are pursuing advanced degrees. Gifts not only make an impact in the lives of individual students, but also the religious, social and civic communities in which they lead and serve. These funds are administered by Global Ministries in collaboration with the General Board of Higher Education and Ministry.
Connect here to give online and mark World Communion Sunday.