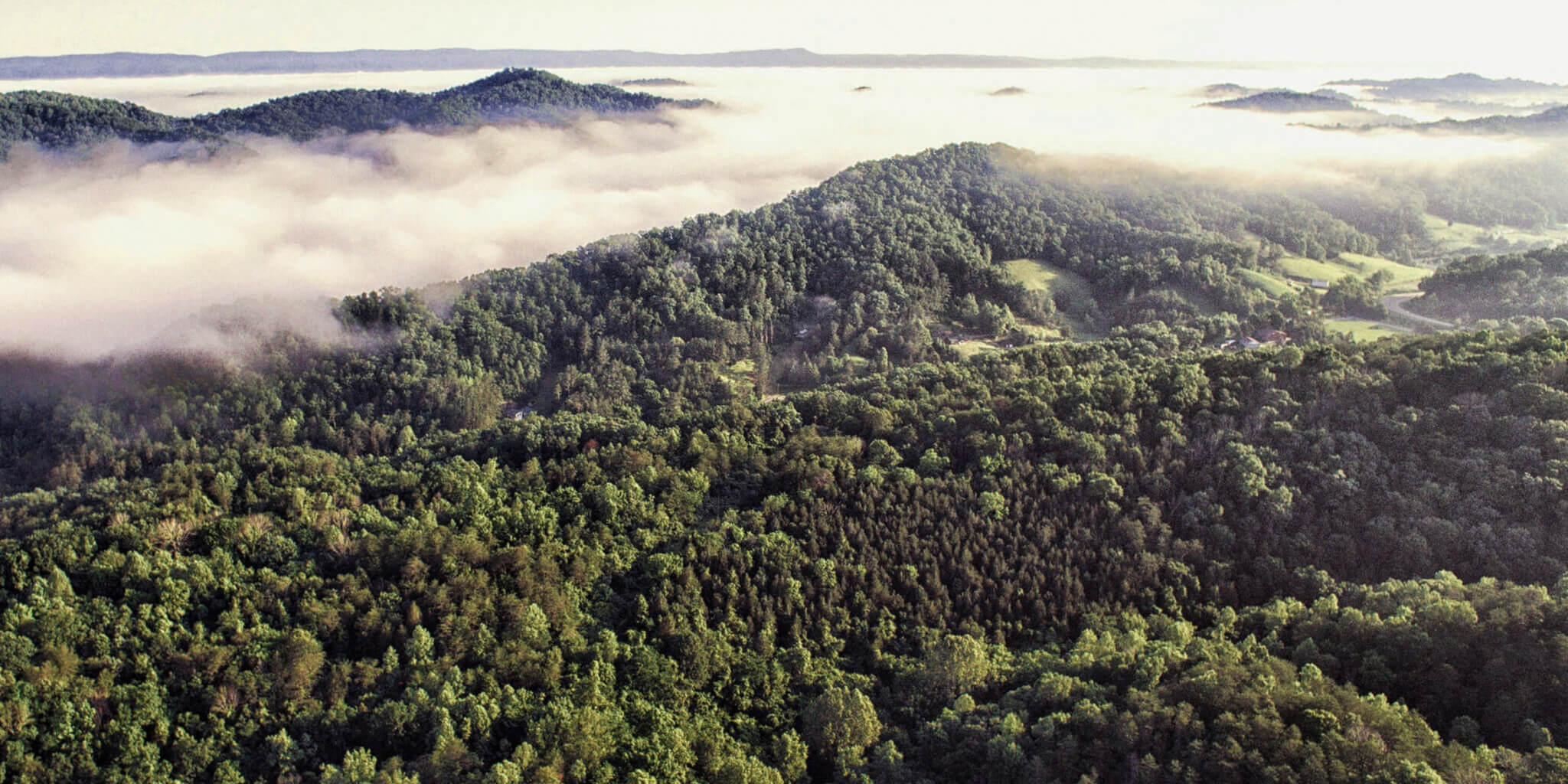 By Christie R. House
March 2020 | ATLANTA
The United Methodist Jubilee Project in Sneedville, Tennessee, has met the unique needs of Hancock County residents since 1991. The entire county has a population of about 6,500. Sneedville, its county seat and only incorporated town, accounts for 1,300 of county residents. The beautiful rural mountain scenes that tourists and hikers see when they visit rarely reveal the stories of the people who have lived in these mountains for generations.
Four-year-old Tammy* loved to go to Head Start classes. She and her twin brother lived with their grandmother. While she may have enjoyed the company and playtime with other children, what she really looked forward to was the opportunity to take a warm bath.
Her home on the mountain ridge had no indoor plumbing. Her grandmother drew water from a well outside and an outhouse was their only sanitation facility. It is cold and frosty up in the mountains of Northeastern Tennessee in the winter.
"The need for water here is amazing. People living up in the 'hollers' even today lack access to clean, fresh water," confirmed Lisa Nichols, the director of the Jubilee Project. Nichols is a seasoned Church and Community Worker missionary. She came to Jubilee in summer 2019 from her previous appointment as director of Henry Fork Center in Rocky Mount, Virginia.
Only about 34% of the county's residents are connected to the municipal water infrastructure, according to 2018 statistics from the First Tennessee Development District. That means the other 66% get their water from wells or springs. They use either their own septic system or, like Tammy's family, continue to use an outhouse built generations ago.
Need for water access and purity
"Sulfur is a problem in wells," noted Nichols. "In the springs, bacteria is a problem." Some people believe a mountain spring is the best water – the water they grew up drinking. They return to the spring for water to make baby formula or to fill gallon jugs for seniors who ask for spring water. While many who grew up drinking spring water may have acquired immunities to some of the contaminants in it, the same is not true for babies or people whose immune systems are compromised because of illness.
Sally Morris, a retired public nurse, oversees the Jubilee Water Project. She made many trips up the mountain to reach patients during her nursing career. Her interest in water grew out of her concern for the families she regularly treated. She treated children and then grandchildren in the same family. Tammy's family was one of those.
"We tried to do a grant to build a well for (Tammy's family), but the well couldn't be dug deep enough and wasn't producing," Morris remembers. The work had to be done in phases, but they didn't give up. Tammy's brother gave up his bedroom, so they could build a bathroom in the house. "Before the grandmother died of cancer, we had finished indoor plumbing, a septic system and a bathroom," said Morris.
On average, the Jubilee Water Project builds three wells annually. Funding comes from churches and other donors. Jubilee Project is a mission of the Holston Annual Conference.
A well can cost $8,000 to $16,000. "That's presuming you get water," Morris cautioned, "and good water. We spent $9000 on a system recently but then discovered the water had sulfur. You have to remove the sulfur with filters – it smells like rotten eggs."
The work is managed through a combination of volunteers and professionals. Well drilling and electrical work must be contracted to professionals. There are few skilled workers to do this in Hancock County, and Morris says it is difficult to get them to leave their more lucrative construction jobs to fix a water system.
Jubilee receives grants from the United Methodist Appalachian Ministries Network. It's also developed a partnership with the engineering department of Milligan College, which is about 75 miles southeast of Sneedville. Currently, a small crew of students is capping the spout spring at Cedar Grove, and another on Four-mile road. "It's a kind of Artesian well," Morris explained. "Water seeps up out of the ground. You put a pipe in it and the water becomes accessible."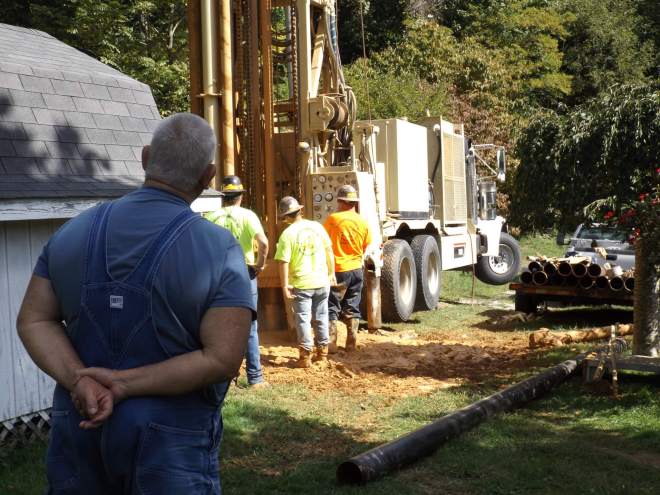 The Cedar Grove spring is used by the public, but the water tested positive for bacteria. The Milligan crew has installed in an ultraviolet light and filtration, as well as a frost-free spigot.
Other kinds of Jubilee water projects include catch systems for rainwater, storage, and filtration and septic systems for wastewater. Jubilee hosts work camps for volunteers every summer who help to complete construction projects like bathrooms, handicap ramps, siding and porches. Substandard housing must be shored up to accept any new Water Sanitation and Hygiene (WASH) systems. With coal-burning or wood-burning heat sources, sometimes the new fixtures freeze and break.
In addition to the three wells dug in 2019, the Jubilee Water Project installed two water purification and softener systems and replumbed a trailer so that the faucets could handle the water coming from a new pump.
Water, health and spiritual development
Alongside the water ministry and the work camp, Jubilee focuses on food security in Hancock County. Unlike neighboring counties, the terrain makes it difficult to grow anything more than a small garden. Jubilee works with two food pantries in the county to make sure people have enough to eat.
As a United Methodist ministry, spiritual and community development are important. A variety of fellowship groups meet regularly at the Jubilee Center, especially for youth and women.
The many ways that Jubilee approaches the pervasive poverty in the county is an indication of how these Appalachian mountain communities have been left behind, for perhaps 100 years, in basic necessities like food, water, sanitation and shelter. Just recently, the county received a substantial grant to work on water infrastructure, but once again, plans for access stopped at the foot of the mountains.
As Morris says of her friends on the mountain ridge, "It's their turn to have water in their homes."
* Her name has been changed.
Support the Jubilee Project, Advance # 781350, by giving through the Advance. As a Church and Community Worker, Lisa Nichols can also be supported through the Advance, #982953
Christie R. House is a consulting writer and editor with Global Ministries.