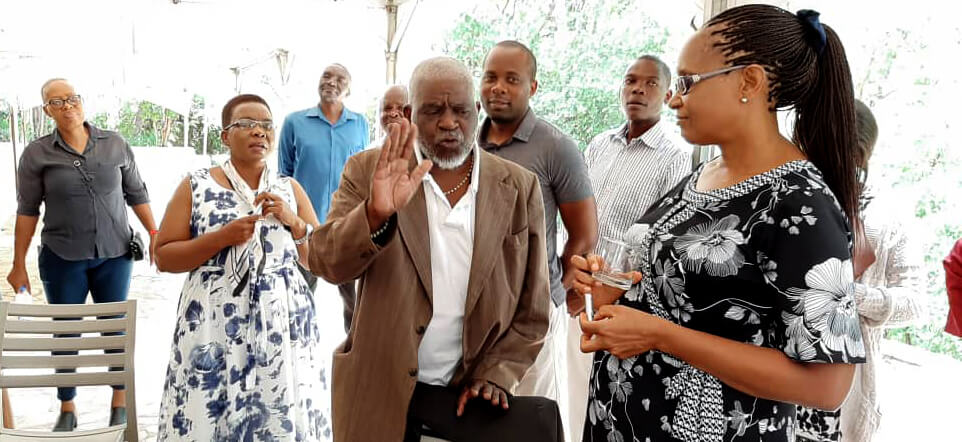 Hannah Mafunda, second from left, listens as a traditional healer speaks at a Community Initiative workshop led by Zimbabwe's Organization for Public Health Interventions and Development (OPHID-HIV), funded by the U.S. President's Emergency Plan for AIDS Relief (PEPFAR). PHOTO: OPHID
---
By Christie R. House
As health coordinator for the Zimbabwe Episcopal Area Health Board, Hannah Mafunda manages multiple projects to meet the health needs of Zimbabweans seeking care from United Methodist health facilities. The board oversees the health work of two annual conferences, three hospitals and 12 rural health centers. Mafunda's work often requires coordination with the Zimbabwe Ministry of Health and Child Care, Global Ministries' Global Health unit and other international health partners.
But Mafunda doesn't walk alone in her ministry. She's accompanied by faith-based friends who form a coalition across religious communities to make the most of Zimbabwe's health resources.
Support from ecumenical colleagues
The United Methodist Church is a member of the Zimbabwe Council of Churches, composed of 26 Protestant denominations and 10 affiliate members. The Zimbabwe Council of Churches is one of four main church bodies that form an umbrella of faith-based organizations called the Zimbabwe Heads of Christian Denominations (ZHOCD).
Among ZHOCD churches, The United Methodist Church and the Catholic Bishops Conference have the largest networks of mission and church-based health facilities. Churches in Zimbabwe provide 65% of health care services in rural areas and 35% nationally.
Currently, ZHOCD members are engaged in a two-year action plan for HIV and AIDS in partnership with UNAIDS, the Zimbabwe National AIDS Council and the Zimbabwe Ministry of Health and Child Care. They seek to improve coordination and reporting mechanisms among their faith-based health facilities, hold awareness campaigns and teach prevention and treatment options. These same interfaith networks are invaluable in facing the challenges of COVID-19.
ZHOCD's health coordinators recently met to discuss strategies, share best practices and identify gaps in COVID-19 interventions in health facilities and community engagement. At one of the meetings, Mafunda and her Catholic colleague shared notes on what their health services needed. This allowed them to draw up a list of equipment needs based on the capacities of their combined facilities.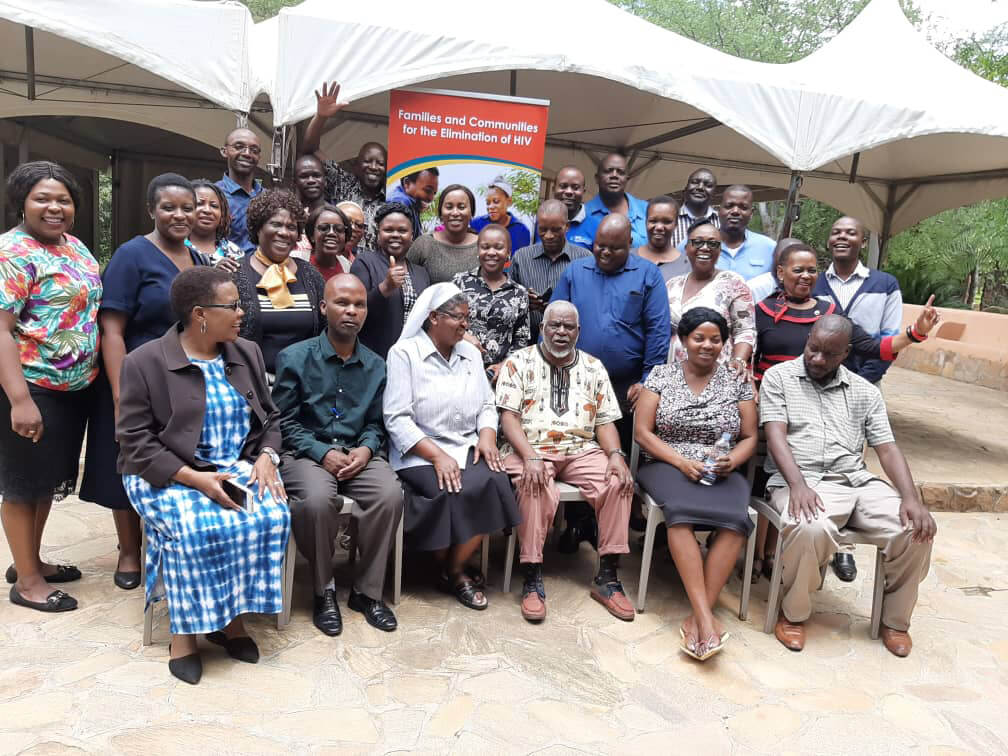 United Methodist connections
Among United Methodist colleagues, Mafunda also walks with friends. The UMC Health Board promotes health and community development work within United Methodist Church structures. Its members include medical, business and legal personnel as well as community leaders and church members.
"The primary task of the board is to ensure provision of holistic, affordable and accessible health care services through the various programs to the communities," Mafunda explained.
Mafunda also recognizes the invaluable assistance of a U.S. coalition of United Methodist churches called the Nyadire Connection. In the past eight years, these church partners in the Western Pennsylvania Annual Conference have funded the upgrading of three rural health centers within the Zimbabwe West Annual Conference and are currently working on a fourth, contributing a total of over $1.2 million.
"The ministry embraces a holistic vision of healing," Mafunda said. "It goes beyond providing high-quality medical care to caring for people in mind, body and spirit and promoting the well-being of communities."
Give to Abundant Health, Advance #3021770, to assist health boards with vital health work in their countries.
Christie R. House is a consultant writer and editor with Global Ministries.