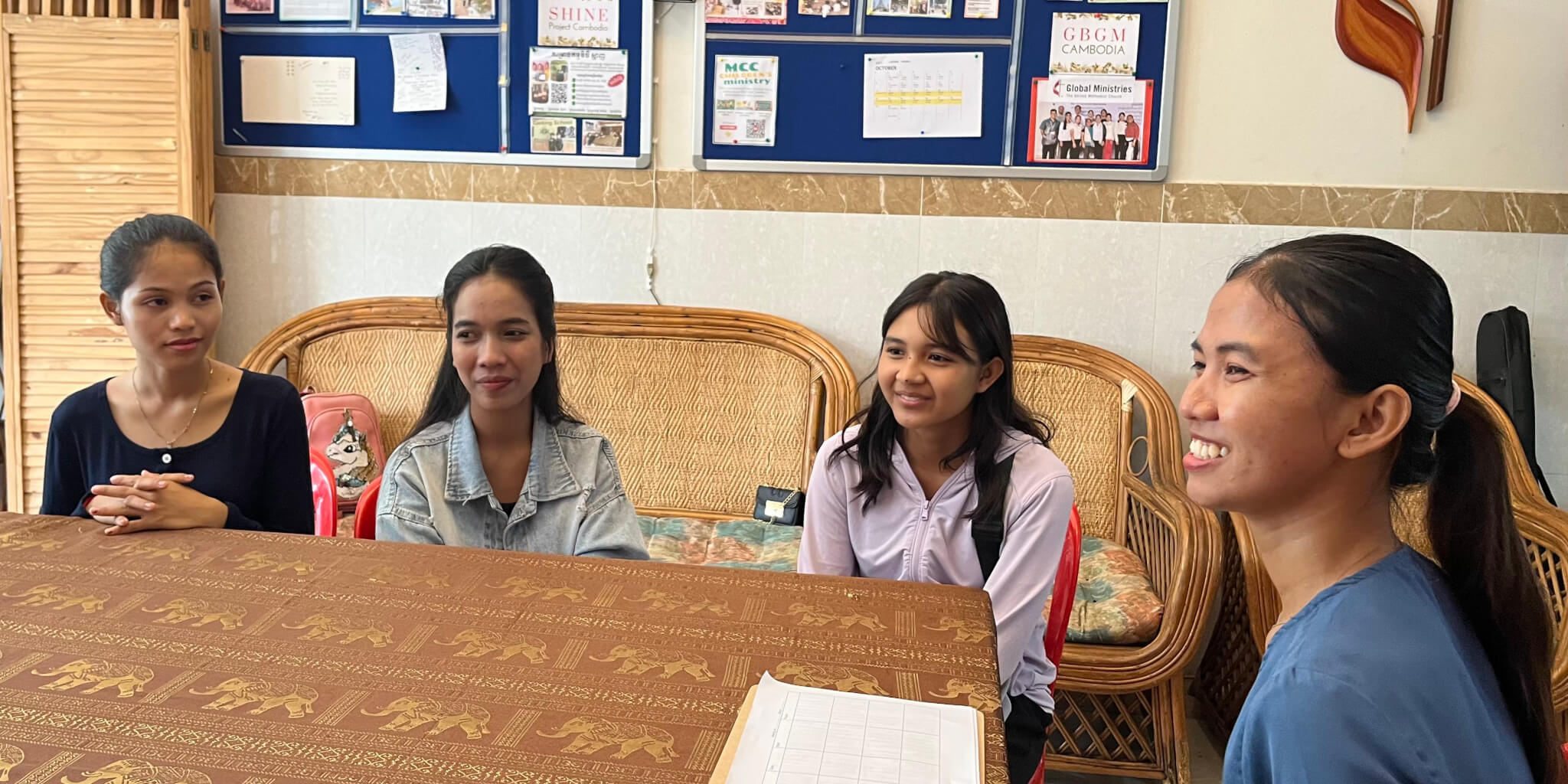 You show that you are Christ's letter, delivered by us. You weren't written with ink but with the Spirit of the living God. You weren't written on tablets of stone but on tablets of human hearts.
2 Corinthians 3:3 (CEB)
PHNOM PENH, CAMBODIA – When tears rolled down her face as she was telling us her story, I knew she was getting a hug from me when she was done. Youlika Vann, one of the students residing in our women's dorm for university students – Susanna Wesley House (SWH) – was sharing that SWH was a blessing for her. She was able to leave her stepmother's home and live in Christian community, focusing on her studies rather than constant house chores. SWH is a dorm for young women who cannot afford to attend universities and lack a safe place to live in the city, where most of the universities are located.
A Global Ministries scholarship program, with contributions from congregations and individuals, provides tuition to help these young women attain higher education as they deepen their faith in Christ. Although Youlika attested SWH was a blessing for her, she was, in fact, a blessing for us. With her love for Christ and gentle servant leadership, I knew that she had the potential to be a great leader.
When she graduated from university, I offered her an opportunity to work with the Cambodian mission team. In a country where women are second class citizens, many young women are discouraged from continuing education beyond elementary school. We wanted to help young women (ages 16-25) become economically independent, to give them options other than marrying for financial reasons – marriages that are often short-lived.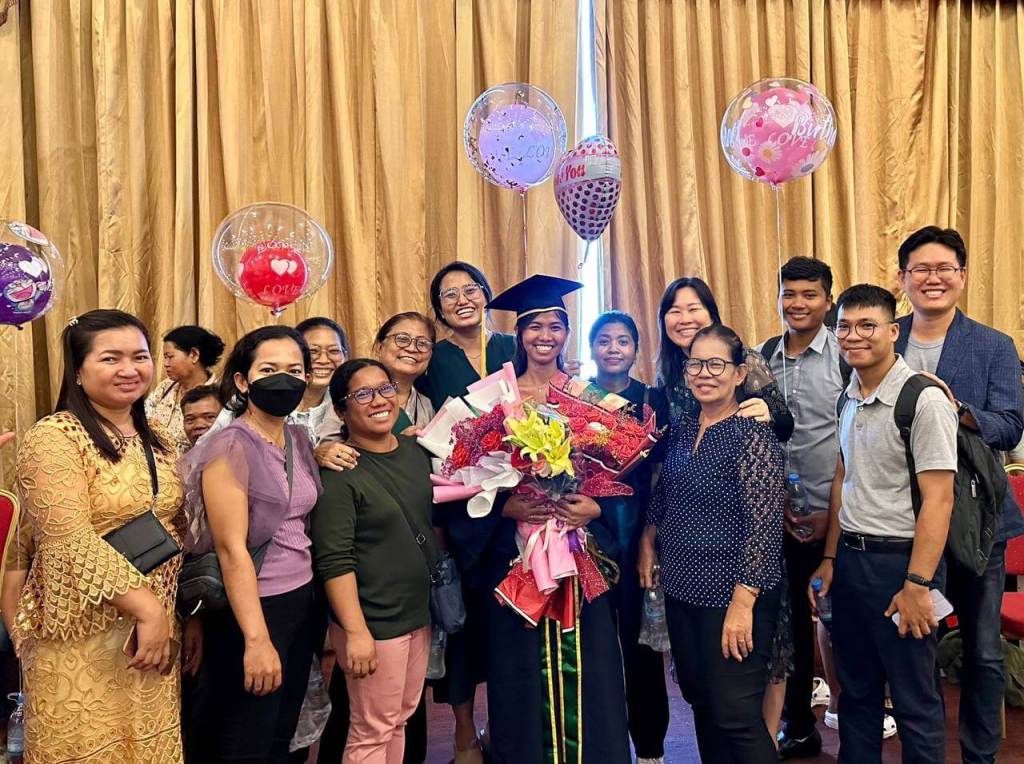 Youlika has love and understanding for women from less fortunate situations. We started the Shine Project to offer vocational training to young women who dropped out of middle or high school. We helped train many young women from all kinds of backgrounds to prepare Khmer and Western food and baked goods and to provide excellent service as a barista, makeup artist or hairstylist. Through a government-sealed license, the participants were not only able to find higher paying jobs but also keep their jobs, not being easily replaced.
Youlika and I started another project to create Sunday school curriculum for the Methodist Church in Cambodia (MCC). Because smartphones are ubiquitous here, we decided to create videos for teachers on how to teach each week's lesson (about 5 minutes long) and post them on YouTube.
Youlika was indispensable in creating music videos, translating the lessons and working with the MCC pastors and me. We were able to create more than 2 years' worth of lessons and 140 music videos, along with various Christian education videos (www.youtube.com/@lovemcc). We were beyond ecstatic when some of our music videos gained popularity, with one reaching about 190,000 views. We are definitely reaching children beyond the MCC!
Six years have passed since I first met Youlika. Seeing the great leader she has become fills my heart with joy. Youlika says she does what she does because Christ has shown his love and mercy to her. She explains that her heart is filled with his grace, and she cannot help but share this joy. I feel as though Youlika is revealing a scroll of Christ's special message to Cambodia – a letter that's not written with ink but with the spirit of the living God. And it is my prayer that Youlika continues to uncover the love of Christ to the Cambodians and guides them into the Kingdom.
Janice Sehyung Lee is a missionary from Hawaii serving in Phnom Penh as a Christian education specialist with the Methodist Mission in Cambodia. She focuses on Sunday school curriculum development, other pertinent Christian education media and Susanna Wesley House in her assignment. She serves with her husband, Andrew Lee. They live in Phnom Penh with their two daughters.
Global Missionaries
Global Ministries missionaries are a tangible connection between The United Methodist Church and mission. Through denominational or ecumenical ministries, missionaries bear witness to God's presence all around the world. They are called by God and sent out to serve by the church, usually placed in a new cultural context beyond their country of origin. Missionaries engage in ministry that is defined by mutuality and partnership, seeking to expand the mission of God already present and active in people and places.
Support the ministries of missionaries working around the world.