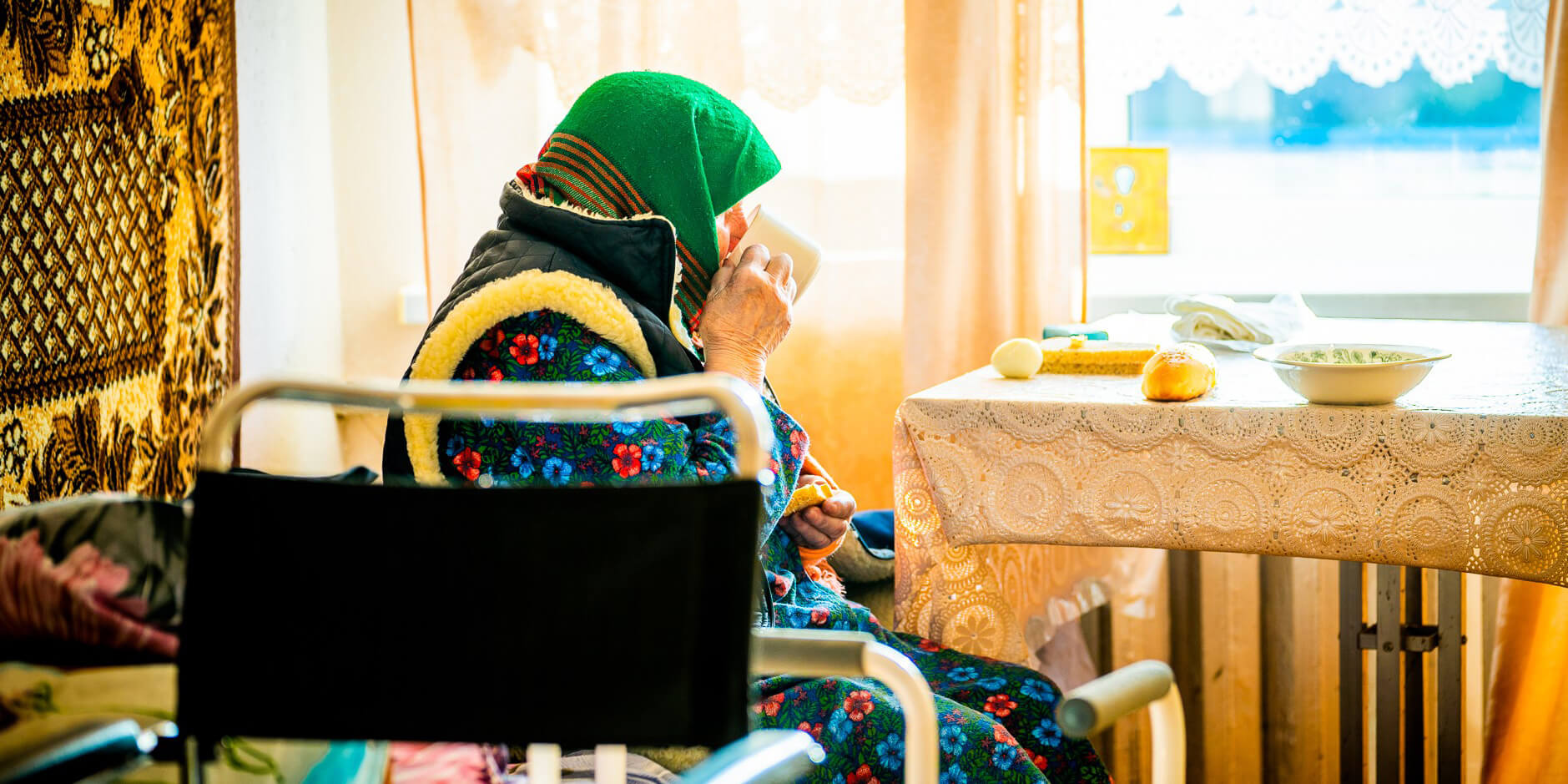 January 24, 2023 | ATLANTA
For Release: IMMEDIATE
Media Contacts:
Dan Curran for UM Global Ministries and UMCOR
770-658-9586 (cell)
media@umcmission.org


Working together to increase assistance to the people of Ukraine, both in and out of the country, the United Methodist Committee on Relief (UMCOR) has awarded $2.5 million in grants to International Orthodox Christian Charities (IOCC). The effort by the two nonprofits, which specialize in assisting individuals impacted by disaster, will be used to increase access to shelters, fund home repairs, offer psychosocial programming and provide antitrafficking training and refugee integration services.
Within the borders of Ukraine, support will be directed to individuals in the Kyiv, Dnipropetrovska, Chernivetska, and Ivano-Frankivska regions. UMCOR funds will be deployed by IOCC for a variety of purposes, including:
Ensuring 70,000 internally displaced persons traveling through Dnipro City have access to adequate emergency food aid and nonfood items during the next year.
Offering more than 2,000 individuals access to appropriate psychosocial programming as partners coordinate with mental health and psychosocial support working group to identify beneficiaries.
Providing access to temporary/transitional shelters for vulnerable, disaster-affected people in the Chernivetska and Ivano-Frankivska regions during the next 12 months.
Helping people deal with the harsh winter by performing light and medium apartment repairs on the homes of vulnerable families. The insulation and winterization project will focus on groups with specific vulnerabilities such as older persons, particularly those who are single, people with disabilities and those facing poverty.
Repairing livestock shelters, especially those damaged by the conflict, to ensure economic livelihoods and facilitate rapid recovery after the winter.

Outside of Ukraine, the agencies' efforts will seek to assist refugees in Romania and the more than 1.2 million who have chosen to remain in Poland. In Romania, the goal is to provide essential humanitarian aid through supermarket food vouchers and antitrafficking training and refugee integration services. In Poland, it will provide six months of cash assistance to 150 Ukrainian refugee families and 30 Polish host families. It will also provide 900 refugees with 75 hours of Polish language instruction.
"Ecumenical partnerships like IOCC and UMCOR's are an effective and powerful way to help people in a disaster," said IOCC's executive director and CEO, Constantine Triantafilou. "Combining resources, networks and expertise multiplies our impact so that together we are reaching more people with the practical help they need during this time of upheaval. IOCC is grateful to have partnered with UMCOR for almost 30 years, sharing a commitment to serving others."
"The conflict, which has brought systematic attacks on Ukraine's infrastructure, has left millions without electricity, water, heat, food and adequate long-term shelter, among other necessities of life during the harsh winter months," said Roland Fernandes, general secretary of the General Board of Global Ministries of The United Methodist Church, which includes the United Methodist Committee on Relief (UMCOR).
"This latest ministry with IOCC addresses pressing needs for winterization and, in addition, serves as an important example of the practical power of ecumenical partnership as we come together to alleviate the suffering of both internally displaced persons and refugees," Fernandes continued. "The ongoing attacks underscore the importance of this project that provides an opportunity to expand UMCOR's response in Ukraine and also addresses pressing needs for early recovery and winterization."
IOCC and UMCOR's partnership in international disaster response is well established. Their most recent collaboration, a successful program in Jordan to offset housing costs for vulnerable families in Amman, used a cash-for-rent program.
##
About UMCOR and the General Board of Global Ministries of The United Methodist Church
Founded in 1940, the United Methodist Committee on Relief is the global humanitarian relief agency of The United Methodist Church. A part of Global Ministries, UMCOR works in more than 80 countries worldwide, including the United States and its territories. The agency's mission, grounded in the teachings of Jesus, is to alleviate human suffering with open hearts and minds to all people. Working in the areas of disaster response and recovery, sustainable development and migration, UMCOR responds to natural or civil disasters that are interruptions of such magnitude that they overwhelm a community's ability to recover on its own. Learn more about UMCOR by visiting www.umcor.org or by following www.facebook.com/umcor and www.twitter.com/umc_umcor.
About International Orthodox Christian Charities (IOCC)
IOCC is the humanitarian relief and development agency of the Assembly of Canonical Bishops of the United States of America. Since its inception in 1992, IOCC has provided more than $771 million in humanitarian relief and sustainable development programs in over 60 countries worldwide. Today, IOCC applies its expertise in humanitarian response to natural and human-caused crises in Africa, Europe, the Middle East and the United States, offering assistance based solely on need. Learn more at iocc.org and follow us @IOCCRelief on Twitter, Instagram, and Facebook.