Remembering heroes of mission and ministry: Sam Dixon and Clint Rabb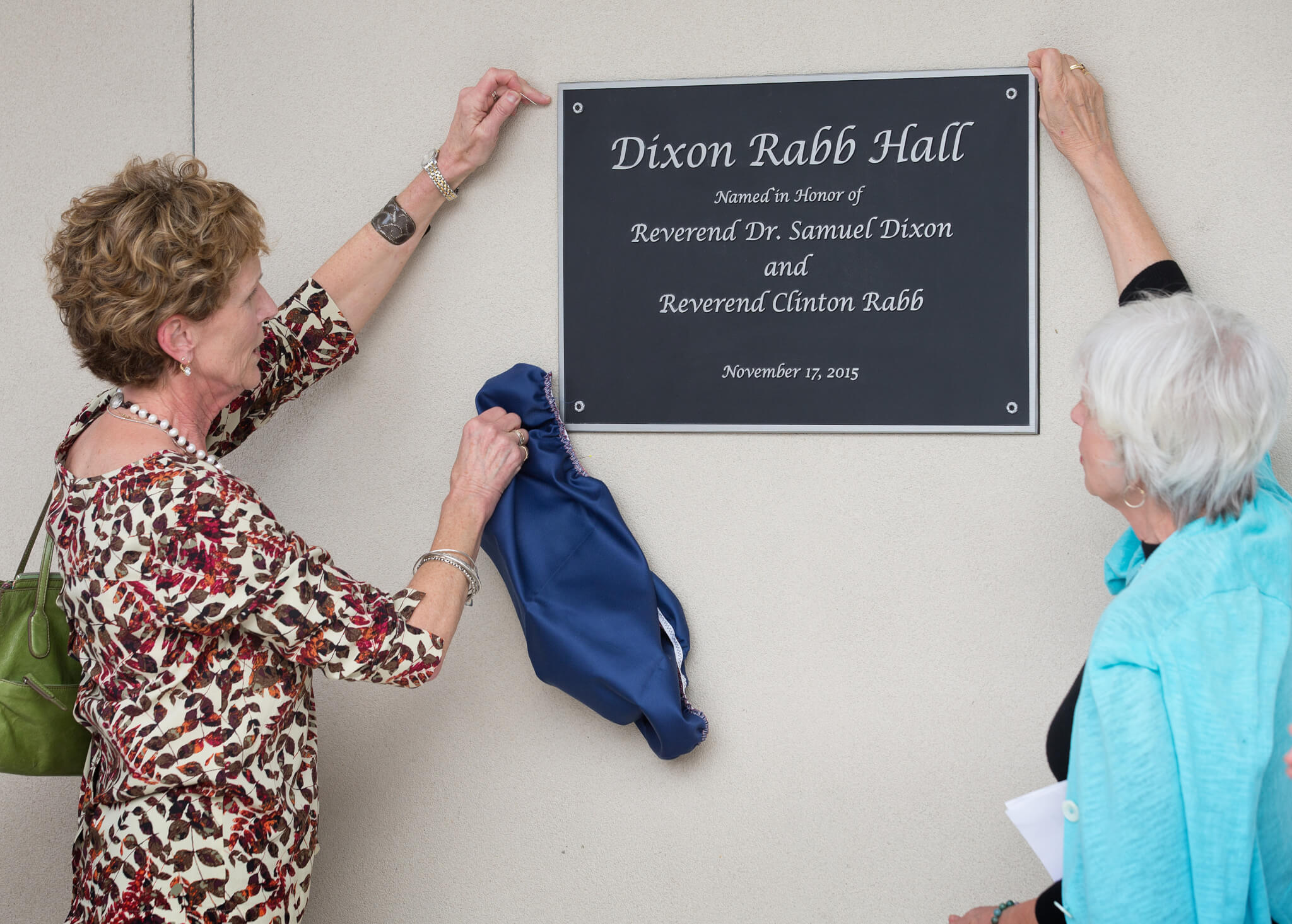 By Thomas Kemper
January 14, 2020 | ATLANTA
When a massive earthquake struck Haiti on January 12, 2010, killing more than 200,000 people, Global Ministries had a team in Port-au-Prince consulting with local and international partners. Having strategized on ways to lift the country out of its persistent economic and social challenges, the group headed to dinner. As they walked through the lobby of the Hotel Montana, the shock of the quake brought the building down around them, pinning six people under rubble for 55 hours. Praise God, four of them survived. Two died as a result of their injuries: the Rev. Sam Dixon, who headed the United Methodist Committee on Relief (UMCOR) and the Rev. Clint Rabb, who led Global Ministries' office of Volunteers in Mission.
Sam and Clint were creative colleagues and close friends, often working together on responses to natural and other disasters around the world. They represented the human face of God's compassion and care. I want to remember and pay tribute to Sam and Clint on the 10th anniversary of their deaths in a personal way and to especially recall their contributions to Christian mission and ministry.
Sam and Clint died just days after I was named general secretary of the General Board of Global Ministries. Their loss deeply impacted me. I knew both men well and had looked forward to their counsel and guidance as I undertook my new role. The day he left for Haiti, Sam sent an email welcoming me to Global Ministries. He acknowledged the challenges that can come with such a role but also offered words of support and encouragement. I have felt the assuring presence of Sam and Clint across the past decade.
Both men were well-equipped spiritually and professionally for the leadership they undertook. And each understood himself as a servant of Jesus Christ, called to serve God's people. It was their ministries that we celebrated in a glorious memorial service at New York City's Riverside Church on February 11, 2010.
People gather for the dedication of Dixon Rabb Hall at the United Methodist Committee On Relief's Sager Brown Depot in Baldwin, La. Photo: Mike DuBose, UM News
At the memorial service, Sam and Clint's ministries were represented with symbols of ministry we all share. Teams of colleagues and friends brought forth symbols in celebration of our collective vocations as followers of Christ: the Bible as Word of God; water for baptism; a chalice representing Holy Communion; a hymnal as symbol of worship in the Wesleyan tradition; a basin and towel as reminders of service; the pastoral stole to mark the church's shepherding role and a globe acknowledging that ours is God's mission around the world.
We—I, at least—made a commitment that day to never forget the ministries of Sam Dixon and Clint Rabb, who followed in the footsteps of Jesus. I said that day and now reaffirm:
We are immensely grateful for their lives and we will keep their legacies alive at the General Board of Global Ministries as we announce God's love in word and deed and make disciples for the transformation of this world.Let us pray that God holds us to that commitment.
Thomas Kemper is the general secretary of the General Board of Global Ministries of The United Methodist Church.
Watch the memorial service for Sam and Clint held at Riverside Church in 2010. Part 1 | Part 2
Read a tribute to Sam and Clint written by Elliott Wright in 2010.