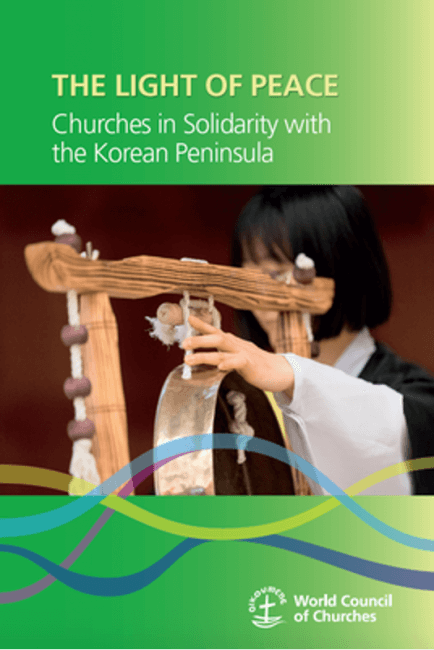 Churches in Solidarity with the Korean Peninsula2020Edited by:Anne CasparssonMarianne EjderstenRev. Dr Jin Yang KimIvars KupcisPeter ProveRev. Seung-Min ShinLyn van RooyenTranslated by: Rev. Dr Jin Yang Kim
The publication aims to provide WCC member churches with resources for recognizing 70 years of unresolved conflict on the Korean Peninsula during 2020. 
The second publication in the series, the content is drawn from a variety of contributors, each with their own experience of, or expertise in, the Korean journey.
Emphasizing the importance of the spiritual response, every chapter again starts with a spiritual reflection, followed by a text, and ends with a prayer.
The publication will serve as an educational, spiritual, and formation resource and encourage churches and individuals to pray for peace, reunification, and an end to the war and division on the Korean Peninsula. It could be used in Bible study or for Korea interest- and other groups.
Specs: 183 pages; perfect; 4-colour cover
ISBN: 978-2-8254-1734-8
Shelving/Topics: Religion/Korea
Rights: World, all languages
Download the full Publication (a higher resolution version is available on request from publications@wcc-coe.org)
Download the Publication in Korean
Editorial support: Mark Beach, former WCC Director of Communication 
Download below:
Light of Peace: Churches in Solidarity with the Korean Peninsula