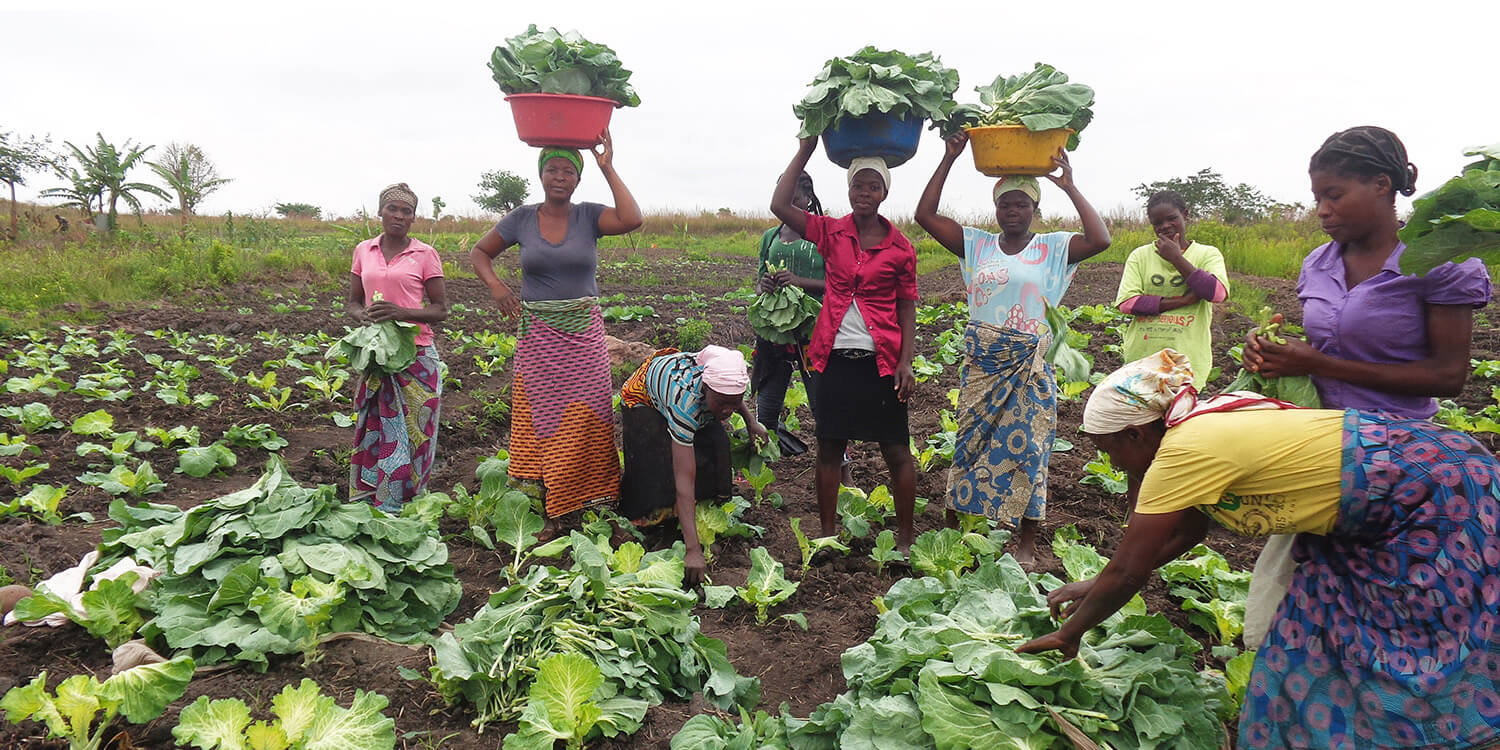 March 2020 | ATLANTA
"What do you have?"
In the Old Testament book of 2 Kings, chapter 4, the prophet Elisha poses this question to a widow.
She is living in poverty and desperate for help after her husband's death leaves the family in a precarious financial situation. In the ancient Near East, cultural standards dictated that women would be completely dependent upon a male figure for protection, sustenance, and cultural standing. With her husband gone, her children too young to work, and no other male relative to rely on, this widow had no means of paying her family's significant debt.
1 Now the wife of a member of the company of prophets cried to Elisha, 'Your servant my husband is dead; and you know that your servant feared the Lord, but a creditor has come to take my two children as slaves.'
The widow has no agency and is staring down the possibility of having her children sold into slavery. In this moment of hopelessness, she turns to the prophet Elisha for help.
2 Elisha said to her, 'What shall I do for you? Tell me, what do you have in the house?'
Instead of simply giving her the money she needed to pay her debts, he asked her, "What do you have in your house?" With this simple question, Elisha shifted the conversation away from the challenges the widow faced and instead focused on her assets, what she already possessed that might be used to address her situation.
She answered, 'Your servant has nothing in the house, except a jar of oil.' 3 He said, 'Go outside, borrow vessels from all your neighbors, empty vessels and not just a few.
Although the widow did not have any money and was vulnerable to the abuses of her creditors, she did have a few resources on hand, including a pot of oil. She also had social equity – that is, she'd developed a good reputation with her neighbors and had built strong, trusting relationships with them. Elisha recognized these resources, however small, and encouraged her to use them.
4 Then go in, and shut the door behind you and your children, and start pouring into all these vessels; when each is full, set it aside.' 5 So she left him and shut the door behind her and her children; they kept bringing vessels to her, and she kept pouring.
Following Elisha's instructions, she asked her friends to borrow their empty pots, to which they readily agreed. She and her children then worked together, watching as their efforts multiplied.
The oil flowed so freely that it filled every pot in the neighborhood, enough for the widow to pay her debts and sustain her family.
6 When the vessels were full, she said to her son, 'Bring me another vessel.' But he said to her, 'There are no more.' Then the oil stopped flowing. 7 She came and told the man of God, and he said, 'Go, sell the oil and pay your debts, and you and your children can live on the rest.'
This widow was in dire need, and the prophet Elisha guided her to use what she had – her physical assets, her strong connections with others, and her faith in God's provision – to solve her immediate problem as well as build a strong foundation for her future.
This biblical story has particular significance for the modern church, especially as we seek to engage in mission.
The widow is the one who identifies her own needs, and the solution is found through assets the widow already had. Others do not presume to know what would have improved her situation. Instead, Elisha's simple question – "What do you have?" – makes the widow the source of the solution and agent of change.
Mission does not ask that we focus on what is deficient and try to fix it. Instead, mission asks that we partner in what God is already doing, looking for and celebrating the abundance of skills, resources, knowledge and creativity which God freely gives all people and communities. Within God's economy, there is enough, and constructs of scarcity and abundance are turned upside down.
This way of being in mission requires us to see the sacred in the other, recognizing that God has graced each person with unique gifts to multiply and share. When we do everything for someone else – even if we are trying to help – we don't leave space for the person to flourish, and we miss an opportunity to be surprised by God's miraculous movement.
Elisha's question asks us, too, to reconsider our understanding of lack and loss in light of the abundance of God's gifts.
Look around. What do you have?
During the month of February, explore stories that show abundance in action through the ministries and initiatives of Global Ministries. From a community garden in Michigan to health clinics in Nigeria, the signs of abundance are within and around us.