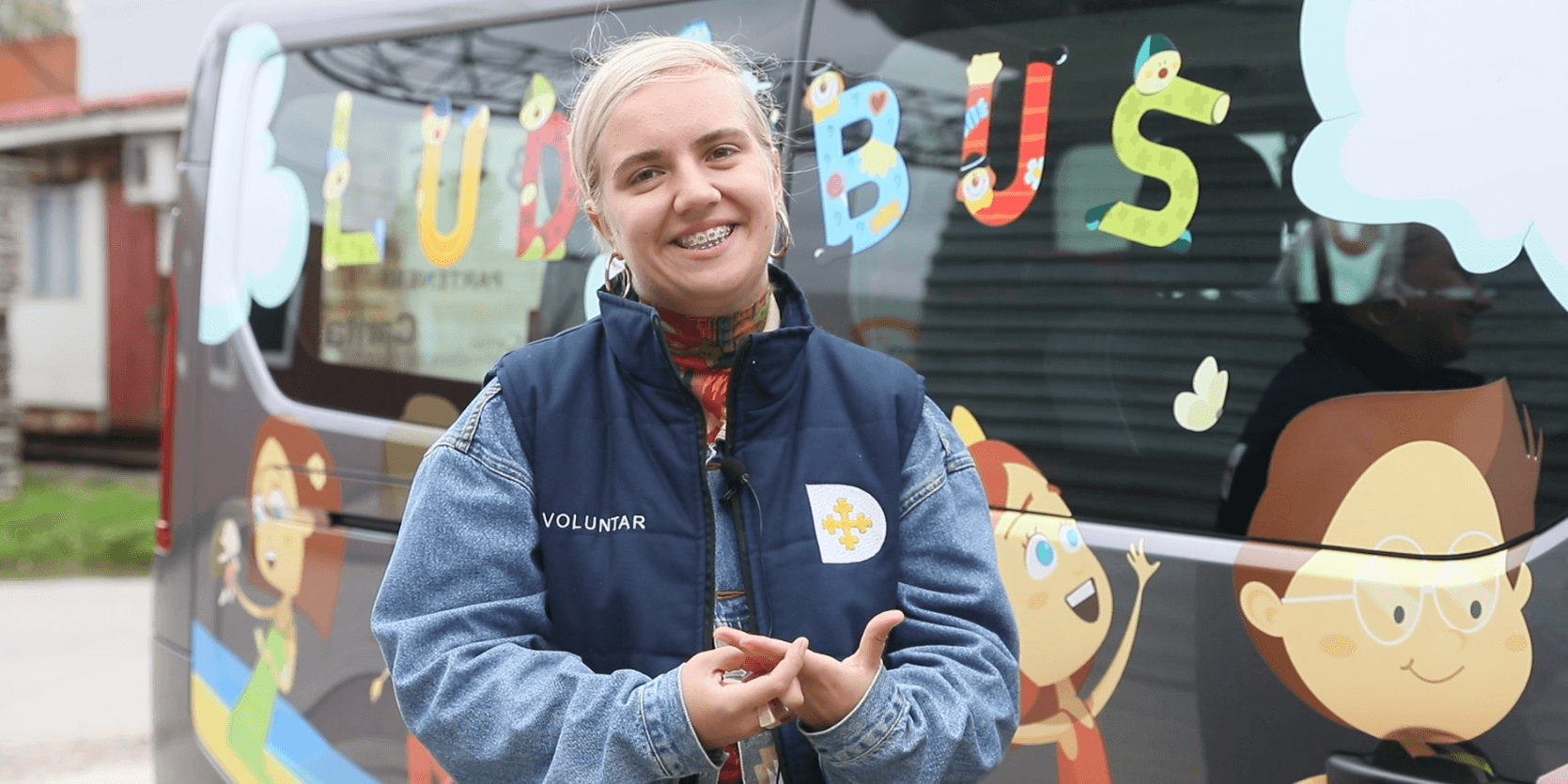 ATLANTA – A volleyball tournament on a summer weekend in Balti, Moldova, had the usual energy when kids of all ages team up to participate in a community event watched by friends and family. There were balls and nets and scorekeepers; art stations for kids to create posters to cheer on their friends; medals, titles, snacks and ice cream. But mostly, there were children of Moldova and children of Ukraine playing together in a big messy community event that was fun and silly and produced plenty of cheering and laughter.
People directly affected by the war in Ukraine cannot forget that bombs and missiles continue to destroy their cities, homes and countryside even when they are refugees living in another country. Still, the congregations and humanitarian agencies that host refugees seek to help their guests feel more comfortable and secure. Most understand they will be away from their homeland much longer than they anticipated.
Especially vulnerable are older refugees with special needs and mothers who evacuated with their young children. Children and teens struggling to learn a new language to keep up with school work and new classmates need space to play and just explore being a kid again.
So, the volleyball tournament hosted by Church World Service (CWS) and a Balti organization, Zdorovii Gorod (Healthy City), with support from the United Methodist Committee on Relief (UMCOR), was a big deal – an opportunity for people to step away from their stress for a short time to remember that life is good, and kids need to laugh and play.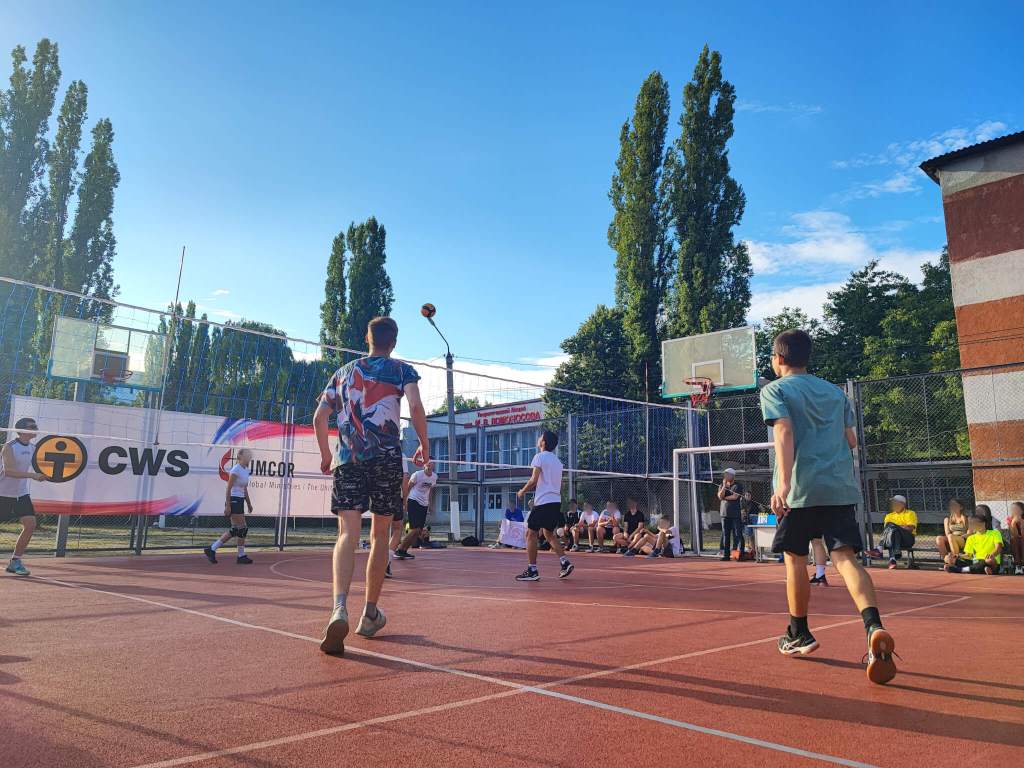 Even if a family has spent months in a new place, isolation and despair can overwhelm family members if they are not welcomed and invited to participate in the larger community. Extending welcome takes will power and planning.
Continuing support for refugees
The CWS center for refugees in Balti has many tasks beyond this community tournament, such as keeping people fed, helping them find shelter, clothes, education for children, job skills for parents, help with a new language and much more. UMCOR has supported the work of CWS here because Moldova is a small, less wealthy European country that processes and hosts more Ukrainian refugees than any other country. The people who settle here are those who did not have money to travel far or those who ran out of money trying to get somewhere else. They have found welcome here.
Yana, one of the refugees who comes to the CWS center, has made new friends from Ukraine. She told CWS staff, "I feel at home here." She participated in a CWS vocational training course on sewing. "It was like magic, to create something from scratch, to see your vision come to life. I was inspired by a picture of an item and then made it myself!"
The CWS program also offers mental health support. A neurologist helps Yana move beyond the trauma she experienced fleeing Ukraine while trying to keep her family together.
Of particular concern for the CWS Balti office are the health and welfare of children. They help families rediscover simple joys. CWS installed a new kitchen in a Refugee Accommodation Center where multiple Ukrainian families resided. Now they can do their own cooking.
The UMCOR grant also helps children with education, safety and fun. An education center has been established with Diaconia, a local partner in Balti. Here, Ukrainian children do school work, make new friends and enjoy creative activities. A new Fun Bus helps Moldova's newest and youngest residents feel at ease with games and educational activities.
Improving temporary shelters for long-term use
Outside of Moldova, Methodists in many countries took in refugees as Ukraine endured severe military outbreaks. Some refugees traveled even further north and west to places like Germany, Austria, Estonia and the Czech Republic. In 2022, UMCOR issued emergency grants to United Methodist church communities that created accommodations for arriving refugees. Many refugees have moved on, some have returned to Ukraine, but some have also decided to stay long-term with the new friends who welcomed them.
In the Czech Republic, the Mikulov Parish in Valtice was able to shelter and care for several families who arrived in March 2022. But the top floor of the building where the refugees resided had poor insulation and no heat, unsuitable for winter. The guests had to move to the church, which had heat but a lot less space for residential living.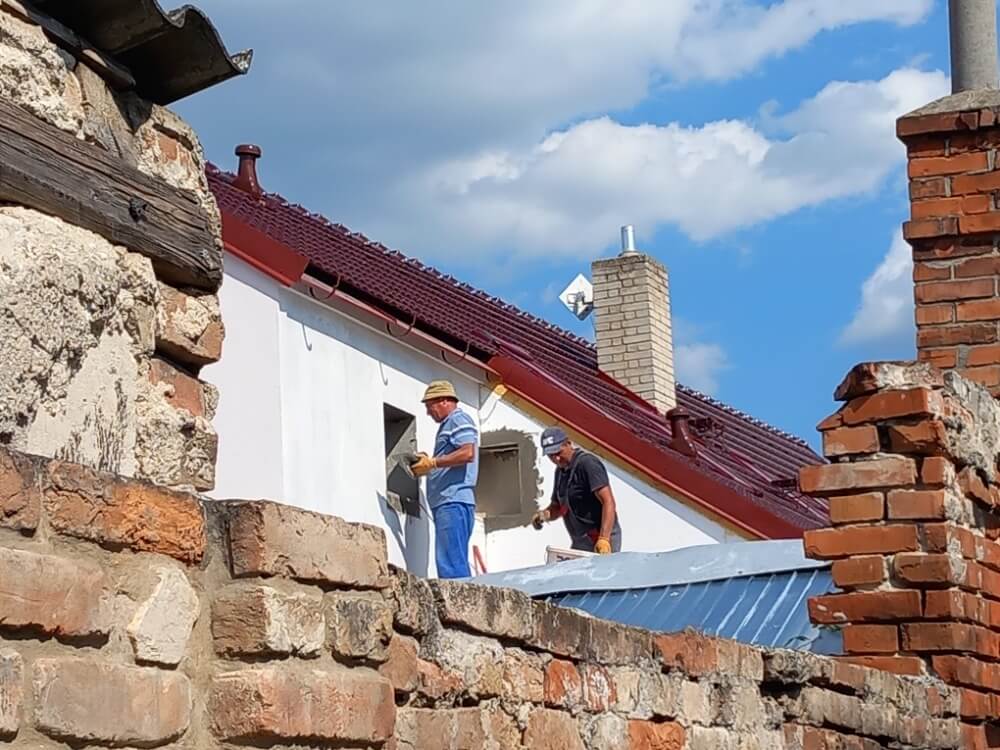 UMCOR provided a grant for the Mikulov Parish to insulate the attic of their building, replace the windows and repair the roof. The parish already had the means to buy and install a new heating system. This project is well underway and will be finished before cold weather returns. The space will supply heat for the living quarters while also helping to insulate against the heat of the summer months.
Just recently another grant was approved to help The United Methodist Church in Hungary complete a similar project. The church shelters about 20 people, six Ukrainian families, in its Budakeszi Refugee Center. The roof has aged and rain water seeps in, but a new roof should solve the problem.
UMCOR has the means to continue caring for refugees from Ukraine for a second year because of the generous gifts that United Methodists provided at the outset of the war. Gifts are still welcome through the International Disaster Response and Recovery, Advance #982450.
Christie R. House is a consultant writer and editor for Global Ministries and UMCOR.
About the United Methodist Committee on Relief (UMCOR)
Founded in 1940, UMCOR is the global humanitarian relief and development agency of The United Methodist Church. A part of United Methodist Global Ministries, UMCOR works in more than 80 countries worldwide, including the United States and its territories. The agency's mission, grounded in the teachings of Jesus, is to alleviate human suffering with open hearts and minds to all people. Working in the areas of disaster response and recovery and migration, UMCOR responds to natural or civil disasters that are interruptions of such magnitude that they overwhelm a community's ability to recover on its own.