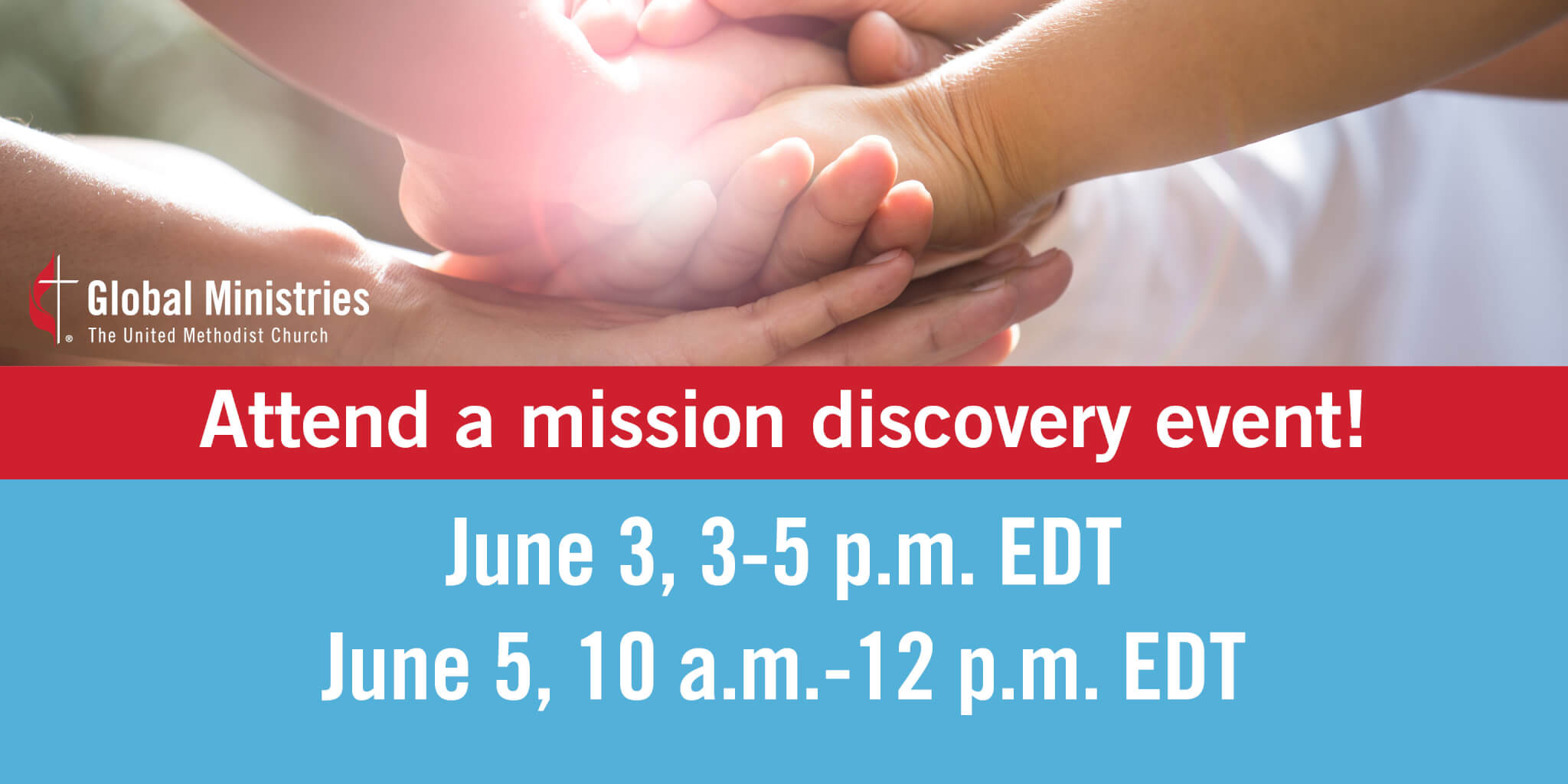 April 28, 2021 | ATLANTA
The Mission Volunteer office of Global Ministries is offering two more virtual mission discovery events in June for anyone interested in learning more about volunteer opportunities in the U.S. and around the world.
Volunteers join in God's mission to make disciples of Jesus Christ for the transformation of the world. "Even in a virtual environment, this dedicated time will equip participants to have a better understanding of the volunteer network offered through Global Ministries," says Una Jones, director of Mission Volunteers for Global Ministries.
During the discovery events, participants will receive an overview of the basics of volunteer service, including the difference between short-term and long-term opportunities as well as serving as an individual or couple. Participants will also have the chance to engage in conversation with the Mission Volunteer and United Methodist Volunteers in Mission (UMVIM) staff.
The discovery events are scheduled for Thursday, June 3, 3-5 p.m. EDT and Saturday, June 5, 10 a.m.-12 p.m. EDT. Visit this page to register. If you have questions or would like more information, please email mv@umcmission.org.