Manyeza, Tapiwanashe Moreblessing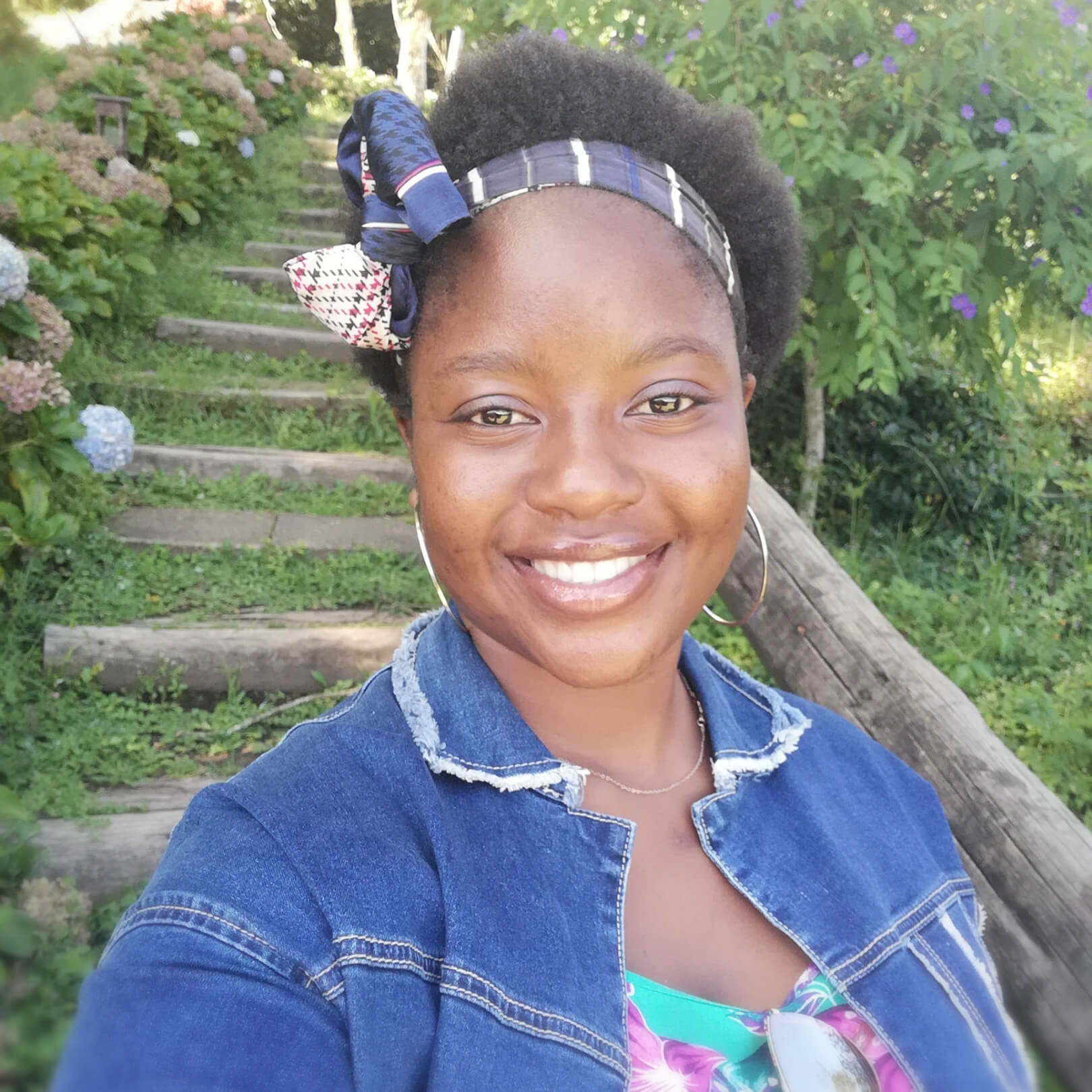 Serving At: West Angola Annual Conference
Home Country: Zimbabwe
WAYS TO REACH ME:
Tapiwanashe Moreblessing Manyeza is an international Global Mission Fellow with the United Methodist General Board of Global Ministries, engaged in a two-year term of service.
The Global Mission Fellows program takes young adults ages 20-30 out of their home environments and places them in new contexts for mission experience and service. The program has a strong emphasis on faith and justice. Global Mission Fellows become active parts of their new local communities. They connect the church in mission across cultural and geographical boundaries. They grow in personal and social holiness and become strong young leaders working to build just communities in a peaceful world.
Tapiwanashe is a member of Tsvingwe United Methodist Church, Penhalonga, East Zimbabwe Annual Conference. She is the youth vice president in the congregation, as well as a lead and backup vocalist for the Mutare worship community.
She earned a Bachelor of Science degree in public health at Monash University, Roodepoort, South Africa. Two special areas of interest for her are tropical disease management and preventative medicine. She worked as a health promotion officer for the Zimbabwe Council of Churches.
Global Mission Fellows, Tapiwanashe said, "live out their faith in pursuit of justice in a new community. For one to to work with enthusiasm and passion, they have to be doing something they love and living their truth."
As Tapiwanashe grew up, her clergy family instilled in her values and principles. She was privileged to study at Monash University, an international institution in Johannesburg, South Africa. She quickly recognized the prevalence of poor ethics and bad morals, perhaps "because people have a lot of freedom," she said. "Being presented with so much freedom, I was tempted to stoop to their standard."
One day, however, she knew that God places people in certain settings for particular reasons.
"I was reminded and guided by Isaiah 60:1 and Matthew 5:14," Tapiwanashe continued, "which talks about me being a light that shines on a hill." She knew it was her time to shine.
"I lived up to the values, morals and principles I grew up with," she said, "and at the end of my stay on campus and at my workplace, many people attested that I was a walking light through the way I conducted myself. My bosses made a remark that my co-workers and I executed the same tasks, but I managed to stand out. 
"I realized that just being a person of your word and living your truth without compromising it can impact the community around you positively. This built the zeal in me always to want to make a difference in my community by walking my talk and living my truth."
Tapiwanashe looks forward to Global Mission Fellows as "an opportunity for me to make a difference in the community I serve," she said. "Since this will be a big platform, I will surely advocate for my truth, principles and values to address social justice issues."
Conflict and arguments do not resolve differences, she asserted. "We can be advocates of peaceful and morally upright solutions to issues affecting our society," Tapiwanashe said.
She views Global Mission Fellows as a big stepping stone for future endeavors as it opens doors to new work experiences, allows her to practice knowledge learned, and encourages her to form partnerships and relationships.
"I see this as an opportunity to improve my skills and live a life in service," Tapiwanshe concluded, "just like Christ lived for us. I believe the opportunity will help me to continue living my truth and living a morally upright life that pleases the Lord."