Malandji, Priscille Hassa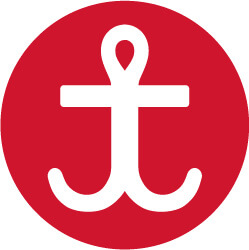 Home Country: Democratic Republic of Congo
WAYS TO REACH ME:
PriscilleHassa Malandjiis an International Global Mission Fellow with the United Methodist General Board of Global Ministries, engaged in a two-year term of service. She was commissioned on xx, 2022.
The Global Mission Fellows program takes young adults ages 20-30 out of their home environments and places them in new contexts for mission experience and service. The program has a strong emphasis on faith and justice. Global Mission Fellows become active parts of their new local communities. They connect the church in mission across cultural and geographical boundaries. They grow in personal and social holiness and become strong young leaders working to build just communities in a peaceful world.
Priscille is a member of Mont-Carmel Parish United Methodist Church, Lubumbashi, DRC.The church is related to the South Congo Annual Conference. She was a caregiver in the United Methodist Youth Fellowship and the disciplinarian for Africa University's Praise the Lord Choir. She currently serves as a Sunday school monitor in her church.
A graduate of Africa Universityin Mutare, Zimbabwe, Priscille holds a Bachelor of Arts degree in English and communication studies. While a student at AU, she participated in campus and community cleanup efforts. As a Global Mission Fellow, she said, "I hope to createawarenessandbring up a sense of responsibility and community in order to keep the environment, homes and neighborhoods clean and safe.
"Born into a Christian family, Priscille accompanied her parents and brothers to church every Sunday. "I knew who God was and what Jesus did from an early age," she said,"but stories in the Bible were just stories to me.I thought of going to church as a routine and that Christianity is just a religion for formality. Though this was my perception of the church, I never stopped attending Sunday services.
"Eventually, without any encouragement from her parents or pastors, Priscille becamemore involved in church activities. "Once I joined the United Methodist Youth Fellowship," she recalled,"my perception of God and church changed. On my own,I could not grow,no matter how hard I tried,but it became possible through the Holy Spirit within me. Though it took time,I changed from pleasing myself to pleasing and obeying God.
"She credited prayer, Bible study and reading, discussion, fellowship and Christian education with guiding her faith journey."As I surrendered more and more to the Holy Spirit's guidance," Priscille said,"I started seeing a growth in the fruits of the Spirit in my life. When challenges arise, we tend to question God about our situations,and I have had moments like that,too. I always keep in mind that God's plans for me are to prosper and not to hurt me.
"Each day, I strive to deepen my spiritual habits to support my walk with God. I want to fellowship with other Christians, learning from and sharing with them."
Becoming a Global Mission Fellow seems a logical next step for Priscille.
"I have always had a great passion to serve others," she said."It is my concern to bring a positive change in society and to be the voice of the voiceless. I feel called,not only to share the good news of the gospel,but also to do the good work of caring for others' needs and to fight against all forms of injustice and discrimination.
"I have a strong desire to spread joy, love and peace tothose who don't have itandto findthosewho have been wounded by injustice and violence and help them find the healing they need.God knows and loves each of us, and if I,serving the community,can bring hope and a smile to just oneperson, it will have been more than worth every sacrifice made to get there."