Maiko, Rev. Rebecca Kerubo
Country:
Democratic Republic of Congo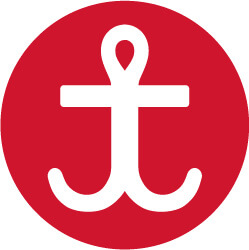 Serving At: Tanganyika Annual Conference
Home Country: Kenya
WAYS TO REACH ME:
The Rev. Rebecca Kerubo Maiko is a Global Missionary with the United Methodist General Board of Global Ministries. A Provisional Elder at United Methodist in the Kenya-Ethiopia Annual Conference/Africa Central Conference, Rebecca earned a postgraduate diploma in clinical pastoral education from Moi University, a degree in leadership and management from St. Paul's University, a diploma in social work and community development from Rhemax College, and a diploma in Bible and theology from Bethany Christian College. She is pursuing a Master of Divinity degree at Drew University, Madison, New Jersey.
Rebecca described her faith journey as "challenging but interesting."
When Rebecca was very young, she was inspired by her uncle, who was a pastor, and her siblings who were deeply committed to God's work. She served in Sunday school and the youth department, led a Bible study and chaired the Christian Union. Rebecca became a social worker in different non-governmental organizations including Missions of Hope International, Chosen Children of Promise and Ripples International.
Still, she wanted to study theology. Rebecca eventually became an Elder in the United Methodist Church.
"God is God," Rebecca said. "He never forgets his people. God opened a door for me in 2020 through the advice of my brothers who are pastors." She received a scholarship to study at Drew University.
"I totally agree and concur with Hebrews 11:1 that says, 'Now faith is the substance of things hoped for, the evidence of things not seen.' Glory be to God who has journeyed with me, even to this place, where I am in a position to be among those writing their faith journey through Global Ministries for God's honor."
Rebecca will serve as leadership development coordinator for the Tanganyika Annual Conference. In the last decade, repetitive wars have deeply affected and hindered the church's operations and undertakings. Church leaders, both clergy and laity, left to seek refuge, peace and security in neighboring countries.
"My call to mission," Rebecca said, "is deeply rooted in my heart. People think that mission is only about preaching. Not at all. Mission is all about serving humanity. My greatest call to mission is to reach out to all – small and big, young and old, rich and poor, educated and uneducated.
"Mission can never be accomplished by an individual. We need one another in ensuring that our congregations and communities are empowered spiritually, emotionally, socially, physically, academically and mentally. God calls us individually, but we are to work together to edify the body of Christ, as Paul puts it."