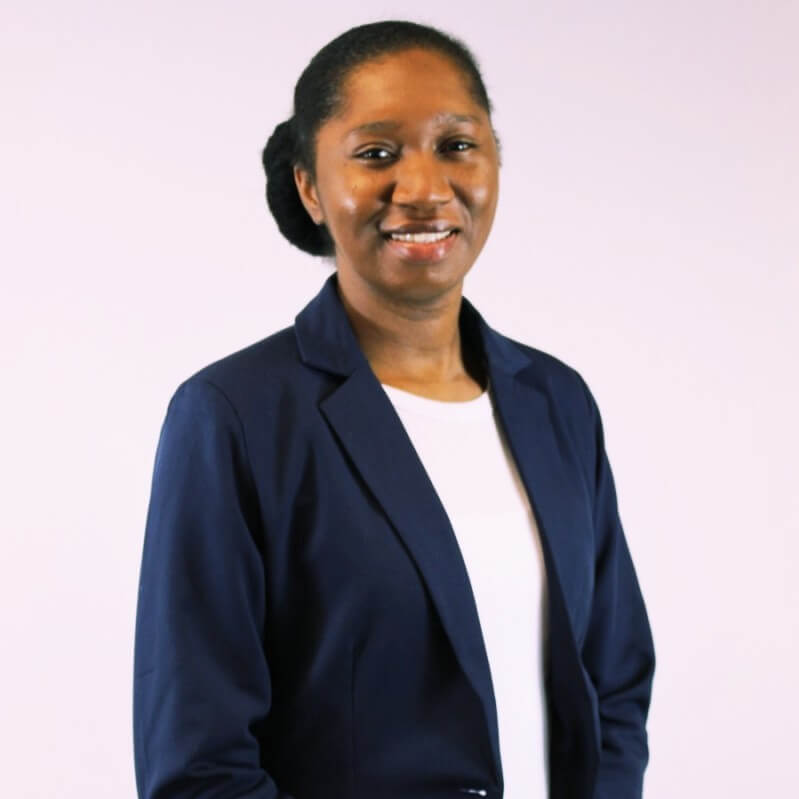 Serving At: General Board of Global Ministries
Home Country: Sierra Leone
WAYS TO REACH ME:
Mamei Sombo Lansana is a missionary with the United Methodist General Board of Global Ministries of The United Methodist Church.
A member of Milton Margai Memorial United Methodist Church in Freetown, Sierra Leone, Mamei Sombo earned a master's degree in public administration and bachelor's in social work. She was a grant research and compliance specialist and is passionate about promoting sustainable development.
Raised in the church, Mamei Sombo said, "I've had ups and downs and twists and turns throughout my faith journey." Her parents took her to church every Sunday, but she didn't fully understand what it means to be a Christian.
"As I became older," she said, "the church became my safe space as I couldn't find that extent of joy anywhere else.
"God shows up for me when I least expect it, so I've learned to trust him. I've accepted that God's will is the perfect plan for my life. God loves all his children unconditionally. He calls and equips the imperfect; his grace is sufficient, and he never gives up on us."
Amid life's uncertainties, Mamei Sombo's trust in God grows every day.
"God always reassures me that all I have to do is try," she said. "This gives me the confidence that I don't have to be perfect to be God's child.
"I know my faith journey will be lifelong, and more plot twists are coming, but I also know that I can do all things through Christ who strengthens me. I will continue to be steadfast in my faith, grow, learn and live my life according to the will of God."
In her new role as a mission advocate for young adult mission service, Mamei Sombo will tell the mission story as it relates to Global Mission Fellows and the partners they serve through virtual and in-person opportunities throughout the denomination. She is based in Atlanta. She served as a Global Mission Fellow as part of the 2017-2019 cohort and served with the Inspire agency in Chemnitz, Germany.
Describing herself, Mamei Sombo said, "I am naturally a planner. I always have a plan A, B, C and D if necessary, but then there's God's plan. All roads lead back to God. I have always had a desire to serve God, but I've always been hesitant to serve in the church as a pastor or a missionary. I opted to work in the nonprofit sector, which isn't quite working directly with the church in most instances."
In 2022, Mamei Sombo realized that everyone has an integral role in God's mission. "I understand now that I can serve God anywhere, in any capacity, as long as I collaborate with individuals and communities to do God's work," she said. "After having this epiphany and feeling confident in my ability to serve God, I applied for the mission advocate position. I believe this is God's plan for me at this moment: to support his children as they go to different parts of the world to do justice, love mercy and walk humbly with God.
"At this point in my life, I trust God's plan and will, and I have resolved to follow his lead. So here I am, open-minded, open-hearted and looking forward to the numerous ways I can follow God's lead to serve him."