Manangan, Camille Bianca Sumera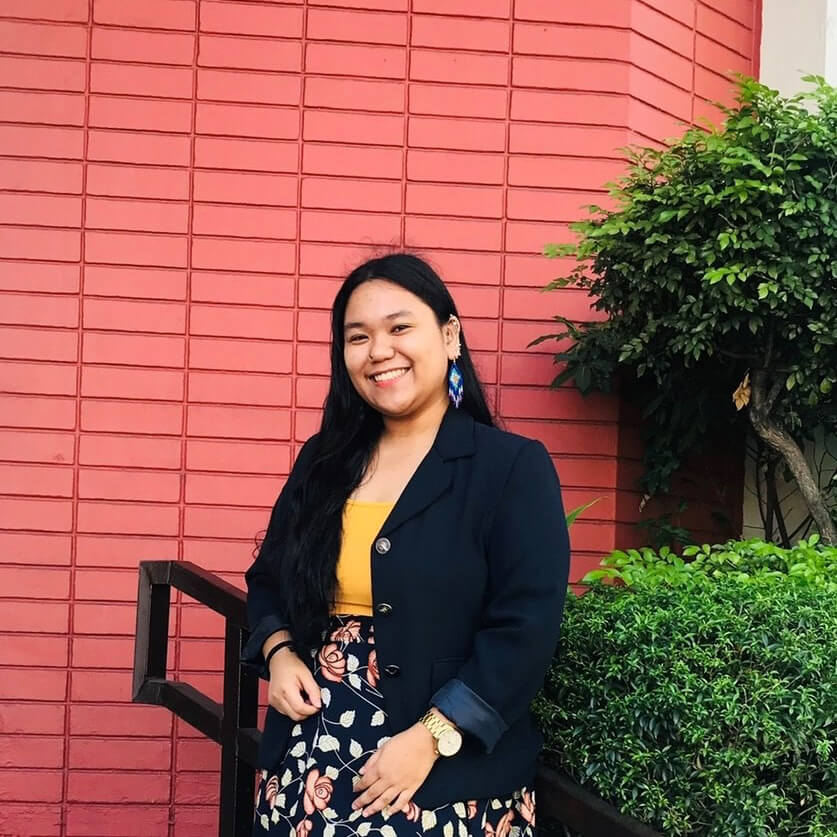 Serving At: North West Methodist Mission
Home Country: Philippines
WAYS TO REACH ME:
Camille Bianca Sumera Manangan is an international Global Mission Fellow with the United Methodist General Board of Global Ministries, engaged in a two-year term of service.
The Global Mission Fellows program takes young adults ages 20-30 out of their home environments and places them in new contexts for mission experience and service. The program has a strong emphasis on faith and justice. Global Mission Fellows become active parts of their new local communities. They connect the church in mission across cultural and geographical boundaries. They grow in personal and social holiness and become strong young leaders working to build just communities in a peaceful world.
Camille is a member of the Kamuning First United Methodist Church, Quezon City, Philippines. The congregation is part of the Quezon City Philippines Annual Conference East. Involved as a youth leader, Camille also chairs Mission and Evangelism and Pastor Parish Relations committees. She holds a Bachelor of Arts degree in legal management from the University of the East in Manila, Philippines.
As a fall 2018 intern with the General Board of Church and Society, Camille had the opportunity to research extrajudicial killings in the Philippines and U.S. immigration policy. She also served as an associate vice president for membership of ALMAP. 
"The internship," Camille said, "was life changing because I got to experience working toward equity." As a Global Mission Fellow, she hopes to use her newly honed skills to nurture justice. She wants to immerse herself in "different cultures, traditions and backgrounds because it is very important to cultivate people skills to learn and achieve more in life and in the ministry."
Camille's personal spiritual growth actually began when she was 11 years old. "I became an active youth of the Kamuning First United Methodist Church," she said. "Years later, I became their youth leader."
As she has matured in her faith, Camille continued, "I have learned to listen when God says, 'Wait, yes, or no.' I have prayed and made connection with God more intimately through fasting and daily journal inputs. I also listen to praise and worship songs. These steps direct me to live more fully with God and with my authentic calling of serving God.
"My spiritual growth," she said, "has a deeper meaning because of my one-on-one relationship with God. I have become aware of God's movement and plan in my life that initiated my growth and intimacy with God."
Ecumenical experiences also have taught Camille to "live freely with patience and deeper understanding," she said. "They put me into a position of seeing minorities as new communities with Jesus.  
"My spiritual growth," she added, "has become intentional and proactive, rather than stagnant and idle, which actually resulted in my inner feeling of being called to mission. I realize that I am no longer in place to do nothing because I actually have the ability to do something for a greater cause and calling. I believe that spirituality and community go hand-in-hand with building relationship of reciprocity. This is very important when doing mission because it is all about being together, working together and learning together. These are the things that I have learned and want to share as a missionary."