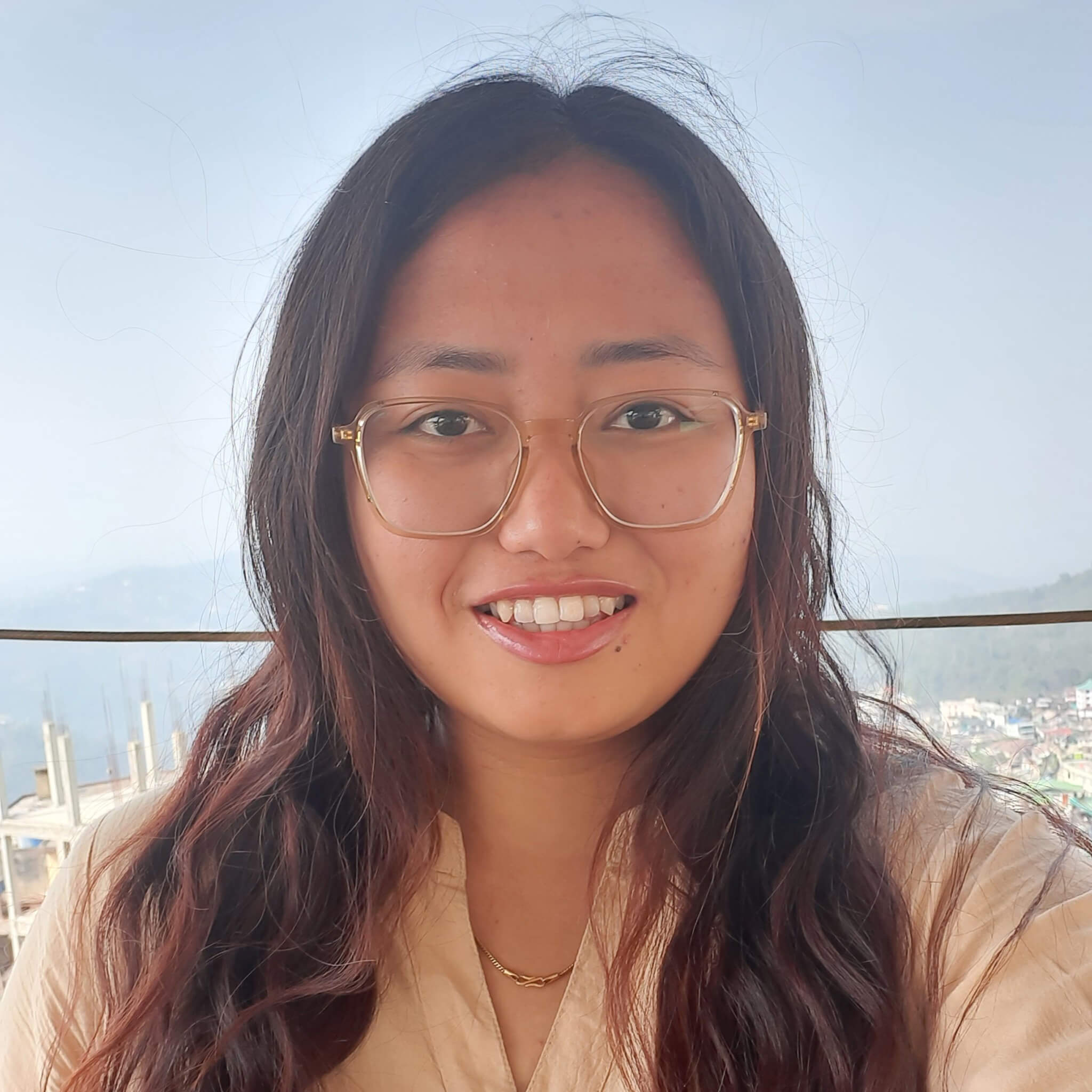 Serving At: Asia Pacific Regional Office
Home Country: India
WAYS TO REACH ME:
Rachel Koulou Therieh is a Global Missionary who is serving as a  Mission Advocate for Young Adults (I) with Asia Pacific Regional Office.
Rachel is a member of Naga United Village Baptist Church, Dimapur, India. She earned a Bachelor of Science degree from St. Edmunds College, Shillong, India, and a master's degree from Hindustan Institute of Technology and Science, Chennai, India. Both degrees are in computer application.
Proverbs 3:5-6 is Rachel's guiding Scripture: "Trust in the Lord with all your heart, and do not rely on your own insight. In all your ways acknowledge him, and he will make straight your paths."
"My faith journey has been the most adventurous and the longest-lasting journey of my life," Rachel said. "Like everyone else, I have had my ups and downs, but every day is an amazing testimony."
When Rachel was a toddler, God used her to heal through prayers. "I lived to see miracles happen," she said. "Word spread, and people from all around came to have me lay my hands on them and pray for healing.
"My parents took time and effort to feed us with the word of God and guide us to grow in love through showing us what an amazing God we serve."
Rachel's paternal grandmother, the first Christian in her village, evangelized and brought three villages to Christ. Rachel's maternal grandfather, a pastor, served as a missionary in remote places.
"Despite that," Rachel said, "I learned as I made mistakes and grew from many little incidents. My faith journey is a very personal relationship with my Savior, the only friend I can completely trust and count on."
God corrects, guides and pushes Rachel to her limits. "I am in no way perfect," she admitted. "I fall many times," Still, she knows that God loves her no matter what happens.
"I wake up each day with a drive to enjoy the gift of life that God so graciously gifted me to the fullest," she said. "My life may appear very insignificant to many, but my journey is one of thanksgiving, and I work toward sharing this love that I am blessed to enjoy."