Manns, Trisha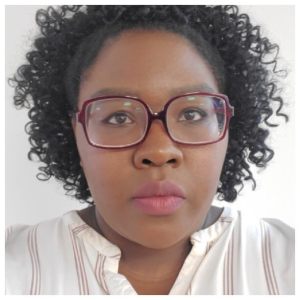 Serving At: Global Ministries
Home Country: United States of America, North America
WAYS TO REACH ME:
Trisha Manns is a is a missionary with the United Methodist General Board of Global Ministries serving as an advocate for young adult mission service. She is a former Global Mission Fellow and served at the National Council of Churches in Korea, based in Seoul. She was commissioned in August 2016.
As a mission advocate, she promotes and interprets missionary service as a vocational choice for young adults, including the Global Mission Fellows program, which places persons between the ages of 20 and 30 for two years of service, usually in justice ministries. The advocates also encourage congregations, districts, and annual conferences to join in covenant support for young adult missionaries.
Previously, Trisha served the National Council of Churches in Korea (NCCK). NCKK is a major ecumenical organization with a range of social ministries. It has a strong emphasis on the reunification of Korea, which has been divided into South and North for more than 70 years. Trisha was a part of the council's Justice and Peace team. She assisted with programs and communications focused on reconciliation and reunification.
Trisha is from Atlanta, Georgia, where she is a member of Impact Church, a multicultural gathering of people committed to sharing the love of Christ with the world. Impact was constituted as a United Methodist congregation in 2009. She holds a Bachelor of Arts degree in English literature from Agnes Scott College, Decatur, Georgia, and has worked as a teacher, tutor, and an AmeriCorps member.
Always a child of the church, Trisha says that as she matured, her "faith has become an intimate relationship with Christ. When I was a child," she continues, "I practiced a religion, a tradition taught to me. Now, my faith guides me. … My faith as a child was probably the size of a mustard seed, and I am just now nurturing the seed to grow with God."
"Mission work chose me," Trisha states. "Before hearing of Global Mission Fellows I didn't think missionaries addressed social justice. But learning about The United Methodist Church and how the church takes a stand with issues, I believe that GMF is showing how big our God is, and I certainly want to lend my voice in the cry against injustice."
Email Me