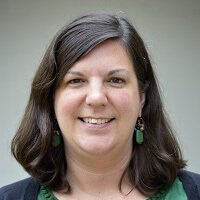 Serving At: Evangelical Methodist Church in Central America
Home Country: United States of America, North America
WAYS TO REACH ME:
Ellyn Benson Dubberly is a missionary with the General Board of Global Ministries of The United Methodist Church serving as a leadership development coordinator in Central America. She was commissioned in June 2013.
The Evangelical Methodist Church in Central America is a young community of slightly more than 1,000 members, of whom half are children. It also has many young adult participants. Central America has gone through a great deal of social upheaval in recent years, but its resourceful, resilient people are reconstructing a country committed to human rights, health, and economic prosperity. Through is programs and projects, the Methodist Church has become an expression of social conscience.
Ellyn is a native of North Carolina, where she is a member of the First United Methodist Church of Rocky Mount in the North Carolina Annual Conference. She received a Bachelor of Social Work from Appalachian State University, Boone, North Carolina, and a master's degree in Christian Education from Pfeiffer University, Charlotte, in 2011. She also holds a United Methodist certification in Chrisitan education and children's ministry. Ellyn has worked as a pre-kindergarten teacher, and from 2005 to 2013 was director of children's ministries at her church in Rocky Mount.
Her parents exposed Ellyn to mission at an early age and she came to understand, she says, that "God's love is way bigger than his love for me and my loved ones; that it stretched across the world." She says that God has given her a desire to share her gifts with others. "I am humbled to be a light of Christ wherever he plants me, and am strengthened by faithful trust in the powerful presence of the Holy Spirit."
Her first mission trip was to Puerto Rico when she was in the fourth grade, the first of many such experiences. "The majority of our work was throughout Central America," she recalls. "I remember struggling to understand why there were people with so little, when I saw so much materialism in my home country….Then I realized that while others might be poor in material things, I was poor in spiritual things. The people I met on those earliest trips were a witness to me of the joy that is present in a living, dedicated relationship with Jesus Christ."
Ellyn's interest in Central America began with her husband, Brian, who felt called to serve the young church there as a long-term volunteer. At first, he planned to spend three months in Central America and three at home, but came to realize more concentrated attention was needed there. The couple moved toward Ellyn becoming a missionary in the place where she had received such a warm welcome when visiting Brian.
In Central America, Ellyn was drawn in by the way in which the church includes children, youth, and women in worship. There are several women pastors. Young people are actively involved in worship leadership and evangelism. "My heart melted in Communion when all the children were served first, a beautiful reminder of Jesus welcoming children in his arms and blessing them," she says.