Prim, Joy
Country:
Hong Kong, SAR, P.R. of China
DONATE NOW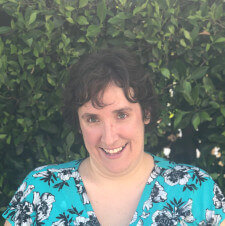 Serving At: Mission for Migrant Workers, St. John's Cathedral
Home Country: United States of America
WAYS TO REACH ME:
Joy Nicole Prim is a United Methodist missionary with the General Board of Global Ministries serving as a welfare case officer for migrant workers. She is based at the Mission for Migrant Workers at St. John's Cathedral in Hong Kong, SAR. Ms. Prim was welcomed into the order of Deaconess and Home Missioner in May 2020 and consecrated as a Deaconess in May 2022.
Ms. Prim gained valuable experience for her current task as a mission intern in Hong Kong, SAR. After her mission internship, she provided direct services and advocacy to address issues of human rights in California and beyond. She assisted Filipino migrant workers and volunteered with the California-Pacific Annual Conference Justice and Compassion Ministries team, as well as the International Coalition for Human Rights in the Philippines. She helped to empower many through counseling and education on human rights, handling cases of labor issues, immigration and human trafficking.
"My faith journey," Ms. Prim said, "has been influenced and led by the UMW purpose, growing up with a mother and grandmother who were both United Methodist Women and my choice to become a UMW member at 12 years old. I could recite the purpose before I could read chapter books. The foundation they laid for caring for issues of women, youth and children in our local communities and around the world began a spark inside with a yearning for more mission work."
Since 1981, the Mission for Migrant Workers has supported migrant workers in crisis and empowered them to regain dignity. The mission strives to recognize migrant workers as an integral part of multicultural and inclusive Hong King, SAR society. As a charitable institution, MFMW depends on volunteers to implement its programs. It has been a challenge to find long-term individual case officers. As a missionary, Ms. Prim will provide stability and continuity to the mission's social justice work on behalf of vulnerable migrant workers in Hong Kong, SAR.
Hong Kong, SAR is a global financial center with a service- and commercial-based economy. In most young families, both parents must work to meet the high standard of living, especially in regard to housing costs. Household workers are in great demand to provide child care and manage chores. In addition, as the region's population has aged, the need for domestic workers to assist older adults has increased. Despite the current unrest, Hong Kong,SAR households continue to need women and men from neighboring Asian countries to look after domestic duties.
Since January 2019, Hong Kong, SAR has received 380,000 migrant domestic workers, many of whom have experienced physical and sexual abuse, violation of employment contracts and declining health. Migrant domestic workers remain one of the most vulnerable groups in Hong Kong, SAR. The Mission for Migrant Workers has set goals and strategies to deliver timely, responsive, high quality and critical direct services to migrant workers in crisis; to educate them on their legal rights and government policies affecting them; and to provide skills training and development to strengthen their ability to support themselves and their peers. Ms. Prim plays a vital role.
In college, Ms. Prim was selected to be part of the College/University Consultative Board of the former Women's Division, where she "got to know much more about the greater church and our mission work around the world through our 'from everywhere to everywhere' practices," she said.
The deep internalization of the United Women in Faith (formerly UMW) purpose inspired Ms. Prim to apply for the Young Adult Missionary, Mission Intern Program (now Global Mission Fellows). Her international placement in Hong Kong, SAR serving with migrant workers who were primarily women from the Philippines and Indonesia, she said, "further helped me to understand our United Methodist mission in taking leadership from the communities we enter, for they are experts on how to improve their communities, and following their leadership through our mission service. The more I let myself learn about the migrant communities and share my own experiences and reflections, the more I was feeling at home and realizing that I was called to do this as my vocation." For her placement in the U.S., Ms. Prim served with the Filipino Migrant Center in Long Beach, California, doing similar work with immigrants in southern California.
Born in Statesville, North Carolina, Ms. Prim most recently lived in Los Angeles. California. She is a member of West LA United Methodist Church in California, part of the California-Pacific Conference. She earned a Bachelor of Science degree in elementary education from Pfeiffer University, Misenheimer, North Carolina, in 2009.
Prior to her present assignment, Ms. Prim served as a mission intern with Global Ministries (2011-14); direct services coordinator, Filipino Migrant Center (2014-17); director, Methodist on Campus – University of California, University UMC, Irvine (2018-19); and communication manager, California-Pacific Methodist Federation for Social Action and Western Methodist Justice Movement (2019-20).
Ms. Prim cherishes "God moments." Then, she said, "I feel connected to my understandings of the early church that weren't so much about liturgies and formalities but about building community, finding ways to support each other and live our faith through action."
Email Me