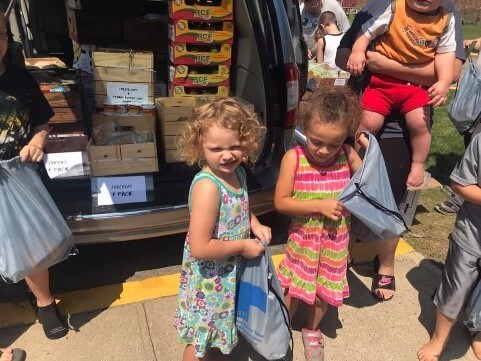 Project Information
Building and connecting ministries, providing education and training relevant to Appalachia, and granting funds to United Methodist churches, annual conferences and organizations directly addressing the needs of those in poverty.
Describe the need affecting community
Appalachia is a geographic region that stretches along the Appalachian mountain range from southern New York to northeastern Mississippi. The region contains all or part of 13 states – New York, Pennsylvania, Maryland, West Virginia, Ohio, Kentucky, Virginia, North Carolina, Tennessee, South Carolina, Georgia, Alabama, and Mississippi. The Appalachian region is officially defined under federal legislation that established the Appalachian Regional Commission (ARC). Appalachia has a population of over 25 million, with more than 40 percent classified as rural compared to only 20 percent nationally. The region is rich in cultural traditions and environmental diversity. Nevertheless, there are unique issues that impact Appalachians. These issues present specific challenges to the United Methodist Church, including: 1. A growing number of churches that are served by part-time pastors or personnel hired by the district superintendent. 2. A lack of resources in rural and urban churches for development of ministry to address issues of the community. 3. Growing problems of society: violence and crime, homelessness, substance abuse, workforce development, and community and economic development. 4. Irreversible damage to the air, water, and way of life from the harvesting natural resources of the region and the polluting processes that accompanies the harvesting of those resources. 5. Continued economic struggles that result in high levels of poverty. 6. Unfair tax structures that benefit absentee landowners.
How will this Advance project help to address the need?
UMAMN, formally the Appalachian Development Committee, was established at the 1972 General Conference as the United Methodist effort to address poverty in Appalachia and it was directly related to the National Program Division of Global Ministries. The goal was to provide resources and administrative assistance to agencies, conferences and boards that were strategizing and implementing programs in Appalachia. The major areas of work are advocacy on public policy, networking to bring leaders together for learning and sharing, interpretation of area needs and concerns to those requesting information and resourcing through church materials, models of ministry and hunger and poverty grant programs.
Describe the primary goal of the project
The overall goal of the project is to alleviate the injustices impacting the lives of Appalachian families, such as hunger, poverty, environmental degradation. Long-term, UMAMN hopes to develop the ministries necessary to address the root causes of Appalachian issues, as well as advocate for the region as a whole to support beneficial policies.
Describe the change you would like to see in the community as a result of this Advance project
UMAMN wants to see the elimination of the economic, social, and environmental injustices in Appalachia. Specifically, we want to see a reduction in the poverty rate, reduction in the unemployment rate, improved health and wellbeing, and stronger, healthier, happier families. And ultimately, UMAMN wants to develop disciples for Jesus Christ.
Contact Information
Global Ministries Contact
Angela C. Kirtdoll Bates
7404246967