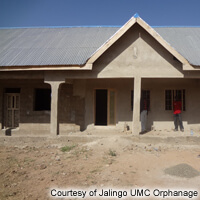 Project Information
Providing education and construction of secondary school for the orphan and less privilege.
Describe the need affecting community
The problem of the community is education, because there is no standard secondary school around. the children walk about 2-3 kilometers to go to school.
How will this Advance project help to address the need?
The priority need of this project proposal is to have an education institution which will join hand with the ministry of education's effort of having a nation with high level of education at all levels. A nation which produces the quality and quantity of educated people sufficiently equipped with the requisite knowledge to solve the society's problems. In order to meet the challenges of development and attain competitiveness at regional, and global at large at affordable costs.
Describe the primary goal of the project
1. Impact 500 underprivileged children with our educational programs. 2. Standard library, computer laboratory, arts, and agriculture.
Describe the change you would like to see in the community as a result of this Advance project
Learning begins at our birth and continues until death. Formal and informal learning opportunities should be available to residents of all ages in a wide variety of community settings. Raising standards of achievement in learning for children and younger adults through community-based lifelong learning opportunities incorporating the core skills of literacy, numeracy, communications, working with others, problem solving and information communications technology (ICT).
Contact Information
Global Ministries Contact
Kathryn Witte