UMCOR Sunday
Celebrate UMCOR Sunday
on March 27, 2022!
UMCOR Sunday is one of The United Methodist Church's Special Sundays. Special Sundays are designated Sundays each year that deepen the connection between the local church and ministries on a global scale. Individuals and congregations are encouraged to give to support the church's collective work with an offering.
Gifts given on UMCOR Sunday strengthen the church's global humanitarian response by underwriting UMCOR's administrative costs. This allows UMCOR to use 100% of additional funds for specific programs like U.S. disaster response, international disaster response, and global migration.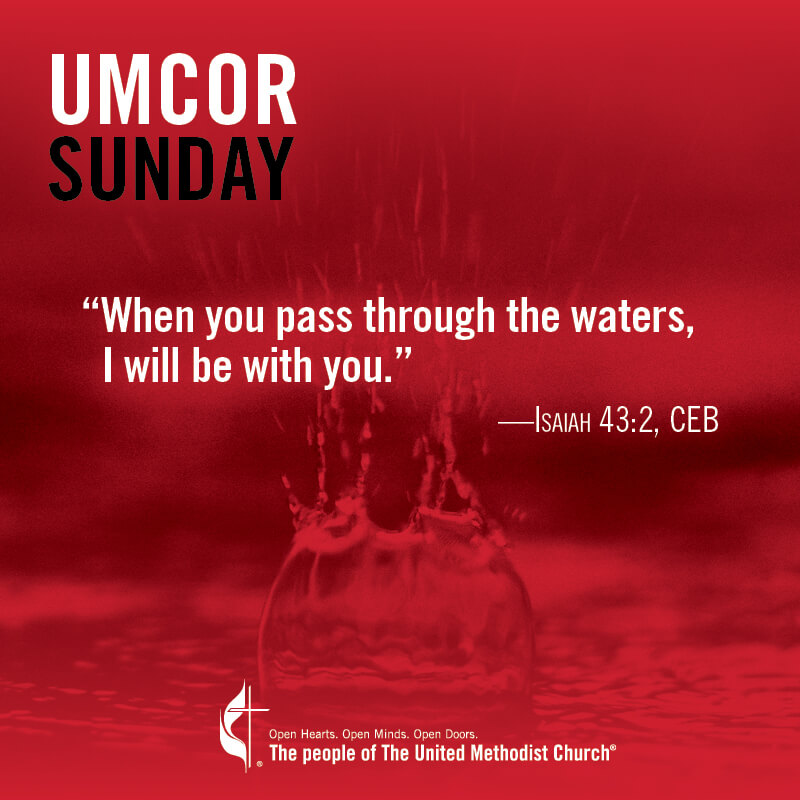 Because of your generosity in 2021, $1,921,619 was given in support of UMCOR's work to alleviate human suffering and advance hope and healing. Thank you!
Resources
Resources are available for all ages to help promote and support UMCOR Sunday. Assets such as bulletin inserts, pew cards, videos, social media graphics and devotions are available in English, Spanish, Korean and French.
Giving
Make a gift through your local church, either in person or online, by designating it for "UMCOR Sunday."
Give directly to the denomination-wide UMCOR Sunday Special Offering here through the General Council on Finance and Administration (GCFA).
UMCOR's impact
Recent grants continue recovery efforts in Haiti

The United Methodist Committee on Relief (UMCOR) continues efforts to help Haitians recover from the August 2021 earthquake. Recent grants in December 2021 and January 2022 target food security for earthquake survivors.

Churches begin long process of recovery from tornadoes

Following a string of destructive and deadly December tornadoes, UMCOR visited with church and community leaders in Kentucky to hear of their needs and collaborate on plans for long term recovery.

UMCOR year in review: 2021

The United Methodist Committee on Relief answered many appeals for assistance in 2021. What follows are some key responses and a few of the major grants awarded this year to help alleviate suffering around the world.