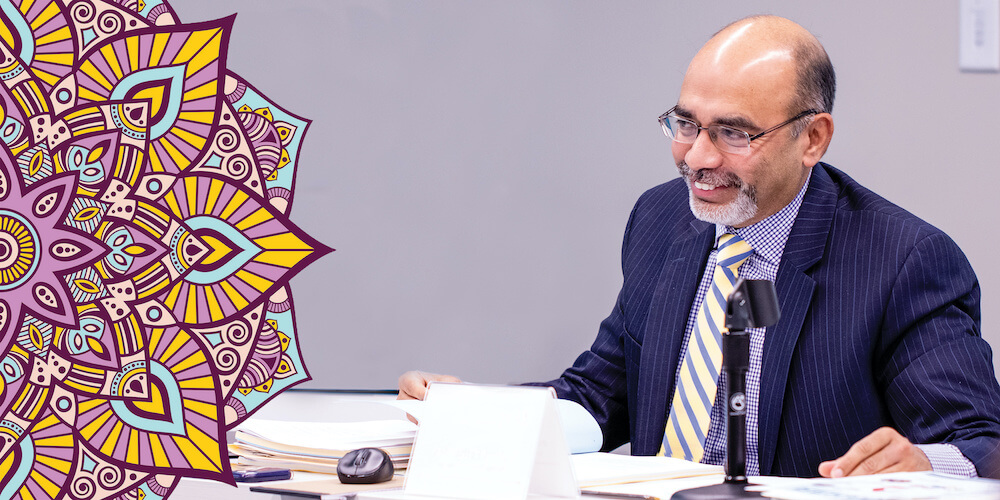 November 10, 2020 | ATLANTA
For release: IMMEDIATE
Mary Lou Greenwood Boice, Director of Communications
Global Ministries' Board of Directors will formally install Roland Fernandes as general secretary (chief executive) at its annual Fall meeting, which will be held virtually on Thursday, Nov. 12. During the opening worship service, the board's president, Bishop Hee-Soo Jung of the Wisconsin Episcopal Area, will lead the installation and deliver the sermon. The service, beginning at 8:30 a.m. EST, will be livestreamed on Global Ministries' website and Facebook page.
Fernandes, a layman originally from India, has been with Global Ministries since 1995. He has served as both chief operating officer and chief financial officer of Global Ministries and its United Methodist Committee on Relief (UMCOR) since 2003 and has several times served as interim general secretary and executive director of UMCOR.
As he began his term on Sept. 1, 2020, Fernandes said, "The opportunity to serve as general secretary is one I welcome with a sense of deep humility. I pledge my full attention to holistic mission in the tradition of John Wesley and the 200 years of our past work."
About Global Ministries of The United Methodist Church
Global Ministries is the worldwide mission and development agency of The United Methodist Church. Founded in 1819, Global Ministries today supports more than 300 missionaries in over 70 countries, including the United States. It has personnel, projects, and partners in 120 countries. Learn more about Global Ministries by visiting www.umcmission.org or by following www.facebook.com/GlobalMinistries and Twitter.com/UMCmission.