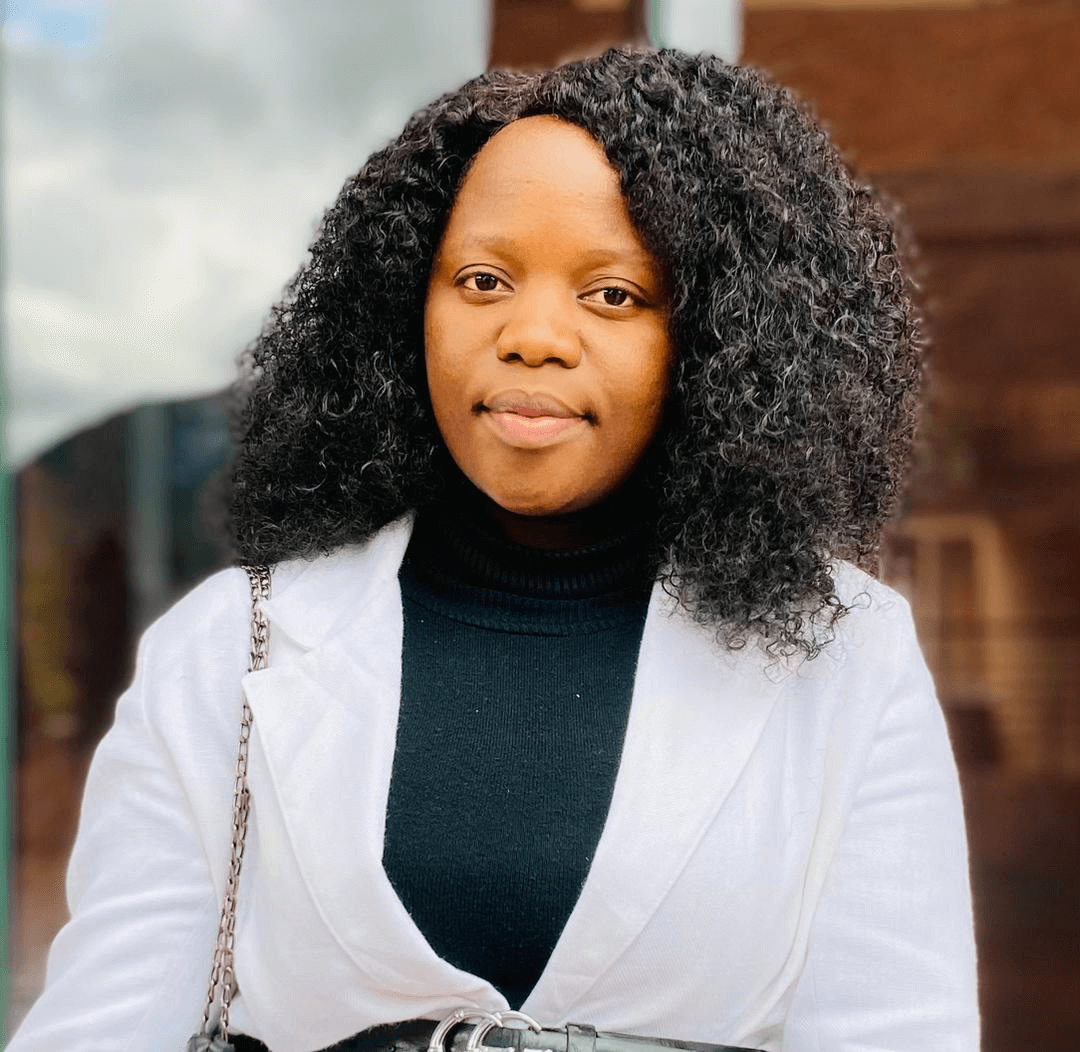 Serving At: Boardwalk Collective, Methodist Church in Ireland
Home Country: Democratic Republic of the Congo
WAYS TO REACH ME:
This person is a candidate for the GMF INT'L Track and is expected to be confirmed by October 31, 2023.
Lev Musenge Mutombo is an international Global Mission Fellow with the United Methodist General Board of Global Ministries, engaged in a two-year term of service.
The Global Mission Fellows program takes young adults ages 20-30 out of their home environments and places them in new contexts for mission experience and service. The program has a strong emphasis on faith and justice. Global Mission Fellows become active parts of their new local communities. They connect the church in mission across cultural and geographical boundaries. They grow in personal and social holiness and become strong young leaders working to build just communities in a peaceful world.
Lev is a member of Ruashi United Methodist Church, related to the South Congo Annual Conference. She recently graduated from Africa University, Mutare, Zimbabwe, with a Bachelor of Science degree in health services management. She was a representative and chairperson of the Congolese Committee, as well as a member of the United Methodist Student Movement, at the university.
"Whenever I travel home for holidays," she said, "I serve as a Sunday school teacher. My main job is focused on leading children in educational activities." In Zimbabwe, she teaches Sunday school at King David UMC, Mutare.
Before moving to Lubumbashi, DRC, Lev attended John Spring United Methodist Church, Likasi, DRC.
"The local church," she recalled, "had great initiatives and activities for the youth during the summer. Part of these initiatives was the creation of Scout and KIRO clubs that helped many children acquire social and intellectual skills."
Lev credits one of the leaders, Josue Brocard, with encouraging her to stay in the group. Children and youth called him by his patrol name, "Vieu Loup," which means "Old Wolf."
"He made me understand the importance of community work," Lev said, "which also involves service. Although we never did much camping, we had been to places where we had to train in survival skills such as how to make a fire without matches or lighters and how to treat a snake bite and prevent its venom from reaching your heart.
"I began to understand that great leaders, but also great servants, immerse themselves, sometimes in perilous work," she added. "The group opened my eyes to the fact that risks are not to be avoided, but considered, especially when change is needed. You have to go beyond your comfort zone. Only then will you see your true potential."
Through Global Mission Fellows, Lev hopes to make an impact on the community she serves.
"Just as I was inspired by a leader," she said, "I would like the people I serve to be inspired to continue the work and find a purpose for themselves." Lev anticipates the program to be very rewarding as she learns to view the world from a different perspective and as Jesus would want her to see it.