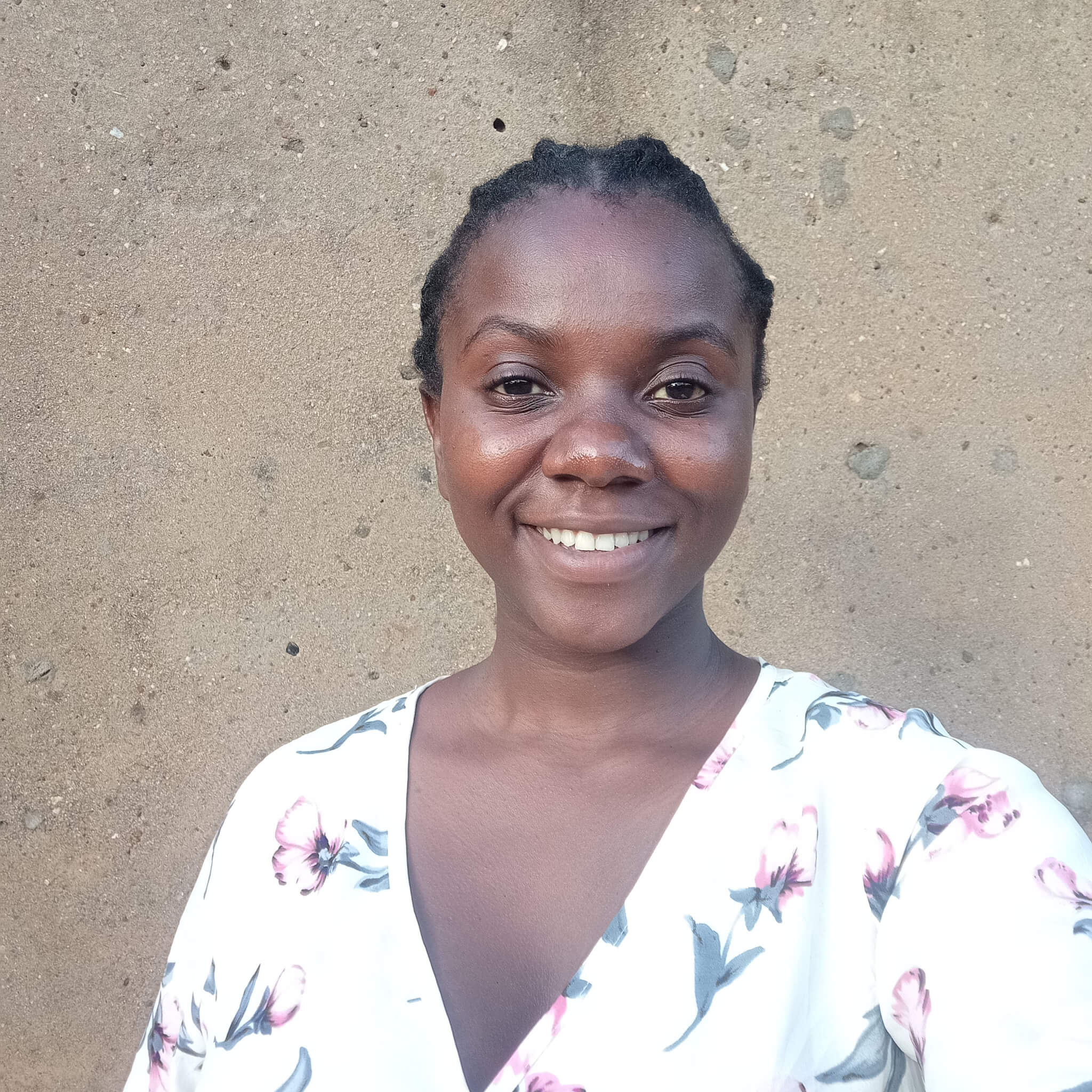 Serving At: Wesley's Chapel and Leysian Mission
Home Country: Malawi
WAYS TO REACH ME:
This person is a candidate for the GMF INT'L Track and is expected to be confirmed by October 31, 2023.
Jessy Mhone is an international Global Mission Fellow with the United Methodist General Board of Global Ministries, engaged in a two-year term of service.
The Global Mission Fellows program takes young adults ages 20-30 out of their home environments and places them in new contexts for mission experience and service. The program has a strong emphasis on faith and justice. Global Mission Fellows become active parts of their new local communities. They connect the church in mission across cultural and geographical boundaries. They grow in personal and social holiness and become strong young leaders working to build just communities in a peaceful world.
A member of Bethel United Methodist Church in the Malawi Provisional Annual Conference, Jessy shares her talents through music and teaching Sunday school.
She earned a Bachelor of Science degree in social science (social work) at The Catholic University of Malawi, Nguludi.
Raised in a Christian family that includes pastors and deacons, Jessy was encouraged to read the Bible daily, start every day with prayer and attend worship every Sunday. "Being a child," she recalled, "I would abide to these because that is what I was taught to do. But as I was growing up, I encountered God's love and grace in many unexpected ways."
She explained, "I don't go to church because I was told to by my parents [to do so] or because I have pastors in my family. I pray to God because I have seen him come through for me when I least expected it and pull me out of situations that nobody else could. I realized God does this because he is serving me to be the better version I could ever be and for the glory of his kingdom. He serves me because I am his daughter, and I am made and born of him. God gave his only son, just so he can save us."
Jessy asserts that serving God is one of the most important principles of the Christian faith.
"As believers," she said, "we are expected to serve, love and care for others." A favorite Scripture verse is Acts 20:35, NIV, which reads, "In everything I did, I showed you that by this kind of hard work we must help the weak, remembering the words the Lord Jesus himself said: 'It is more blessed to give than to receive.'"
Jessy wants to model Christ, "not because I was told to by where I am coming from," she said, "but because I believe I am called to serve and it is required of me by God [who] served me first. I want to serve just like Jesus did so that other people can also experience God's love and grace."
She is confident that Global Mission Fellows is the best next step in her faith journey.
"I believe this program could prepare me for the future," Jessy said, "because I would have gained more knowledge and experience by working with other fellows as well."
As a Global Mission Fellow, she hopes to "serve others in a way that will be beneficial to them. It will also be an opportunity for me to share how we can make the world a better place for everyone," Jessy concluded.