Decal, Gilvren Antipolo
Country:
Democratic Republic of Congo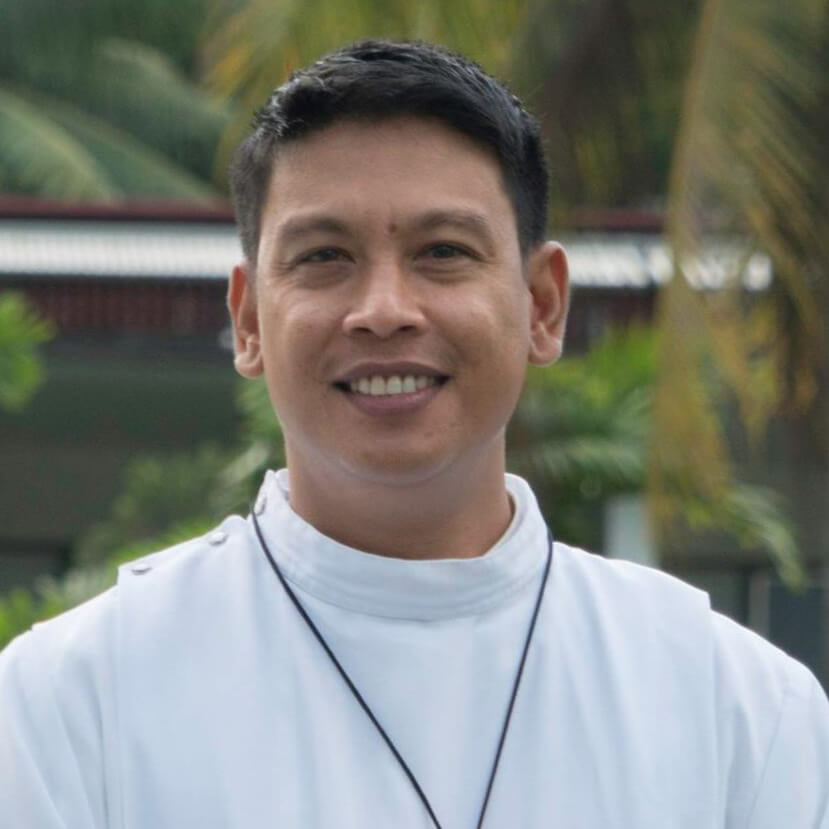 Serving At: Tanganyika Annual Conference
Home Country: Philippines
WAYS TO REACH ME:
Gilvren Antipolo Decal is a Global Missionary with the United Methodist General Board of Global Ministries of The United Methodist Church.
An ordained elder in the East Mindanao Philippines Annual Conference, Gilvren earned a Master of Divinity degree at Bishop Han Theological Seminary, Malaybalay, Philippines. He also holds a doctorate in veterinary medicine from the University of South Mindanao. As a pastor, Gilvren has served Cotabato City United Methodist Church, Dream UMC and Cathedral UMC, Davao City. He also has worked as a veterinarian.
He is married to Melody Joy Paderna Decal, and they are the parents of four children. Now assigned as a church developer and planter in the Tanganyika Annual Conference, Gilvren first set his sights on becoming a clergyman. His mother, a deaconess, encouraged him to study veterinary medicine instead.
"Working as a veterinarian for almost eight years," he recalled, "though I was successful, I was always restless and felt that my life was going nowhere." Then Gilvren's mother told him that his uncle was entering seminary.
"This news," Gilvren said, "was the start of my serious discernment." Three weeks later, he was interviewed by the Board of Ordained Ministry. Although he was not endorsed by the board initially, he started seminary as a layman.
"My first day at the seminary," he said, "was the first day of the rest of my life. There, I felt whole and full of purpose." After almost a decade of ministry, he added, "I still feel the joy of serving."
Gilvren believes that God "deserves nothing less than everything from us." When a friend and mentor shared his missionary journey, Gilvren felt called to missionary service.
"During the closing worship service of the 2013 annual conference, where I was accepted as a local pastor," he said, "Since then, I was never the same."
Occasionally, Gilvren would call on his veterinary skills and experience to treat sick pets of parishioners and advise farmers in the congregation on caring for their livestock.
"I am optimistic," he continued, "that being a missionary would give me the chance to really see the usefulness of my gifts in full circle."
Training new leaders for the advancement and betterment of The United Methodist Church is a critical need, and in his new role, Gilvren will strive to help meet that need.