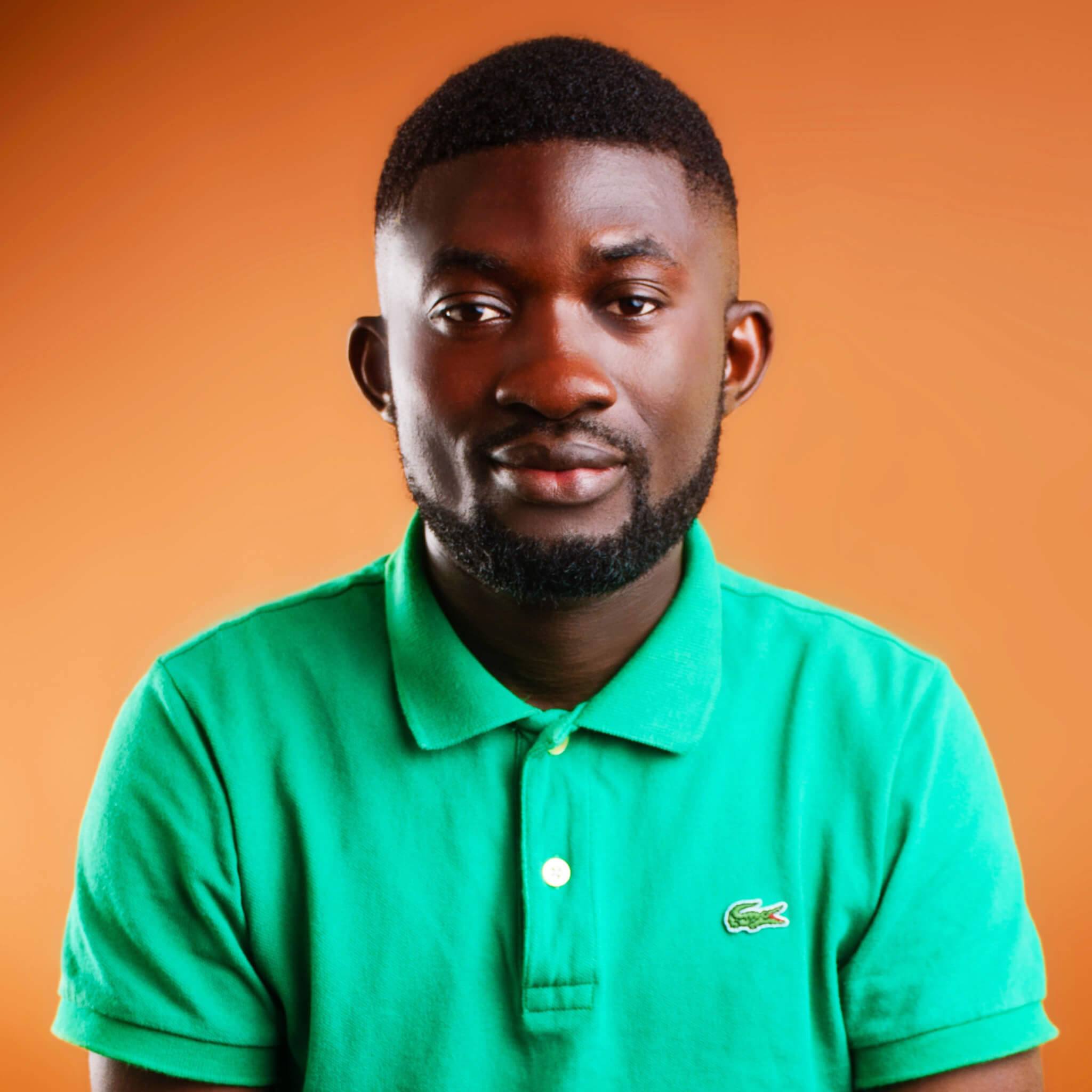 Serving At: Hope and Faith Christian Community School
Home Country: Côte d'Ivoire
WAYS TO REACH ME:
This person is a candidate for the GMF INT'L Track and is expected to be confirmed by October 31, 2023.   
Gnagne Josias Mischael Agnero is an international Global Mission Fellow with the United Methodist General Board of Global Ministries, engaged in a two-year term of service.  
The Global Mission Fellows program takes young adults ages 20-30 out of their home environments and places them in new contexts for mission experience and service. The program has a strong emphasis on faith and justice. Global Mission Fellows become active parts of their new local communities. They connect the church in mission across cultural and geographical boundaries. They grow in personal and social holiness and become strong young leaders working to build just communities in a peaceful world. 
Gnagne is a member of Bethel United Methodist Church, Dabou, in the Côte d'Ivoire Annual Conference. He is responsible for information technology and a community manager in COCOM (Communication Comity) of the Dabou District. He also serves as the second secretary-general and national secretary in charge of communications and external relations of the Côte d'Ivoire Boys Brigade. Gnagne is vice chair of young people for the West Africa Central Conference. 
He has studied informaton and communication technologies since high school, earning a diploma/certificant in information technology and applications development at Hec La Roche Cocody(Abidjan); computer networks and security techniques, School of Multimedia Specialties of Abidjan; and fundamentals of digital marketing, Google Digital Workshops. He is a national ICT trainer and leader for the Côte d'Ivoire Boys and Girls Brigade.  
Jesus' words in Matthew 22:39b, NRSVUE, guide Gnagne's life: "You shall love your neighbor as yourself." 
"With this word," Gnagne noted, "our Lord leads us to have as much love for our neighbor as for ourselves by serving him. This verse resonates in my head every time I see my neighbor in suffering. I make it my mission to serve others as Jesus Christ did."  
Gnagne comes from a large family where people care about one another. With plenty of food to share with neighbors and strangers, anyone was welcome to join the family for a meal.  
He grew up in an environment of love and conviviality. Gnagne recalled, "My father always told us that he came from a very poor family and that enjoying three meals a day in his childhood was very difficult. He had to work in the fields as a laborer at the age of 10. He fought with the help of people of good will to access education and his first job and gave my brothers and me this mode of life that we have today. 
"Thanks to [my parents]," Gnagne continued, "I have this education and this happy life today." 
Gnagne's father, the congregation's lay president, played a big role in his life. "Wanting to help everyone around him," Gnagne said, "my father gave a lot to the church, neighbors and villagers. Often, he told me that we don't need to have a lot to share with others." As a boy, Gnagne shared his books, toys and food during recess.  
Today, he defines himself as one who loves to learn, create new things and use them for positive community transformation.  
"Innovation, daring and teamwork are my preferences," Gnagne said. "All these qualities and skills obtained at the professional and community level will allow me to engage more effectively and with perseverance with decision-makers for quality social justice initiatives within the framework of Global Mission Fellows. 
"As a social entrepreneur,and Young Africa Leadership Initiative (YALI) RLC Accra, alumnus," he added,  "I want to immerse myself in issues that undermine communities in countries other than Africa to better implement IT solutions that will help all communities around the world. 
"In addition, Global Mission Fellows will help me personally to develop my Christian character and my relationship with God in order to be a good, ethical leader."
Email Me