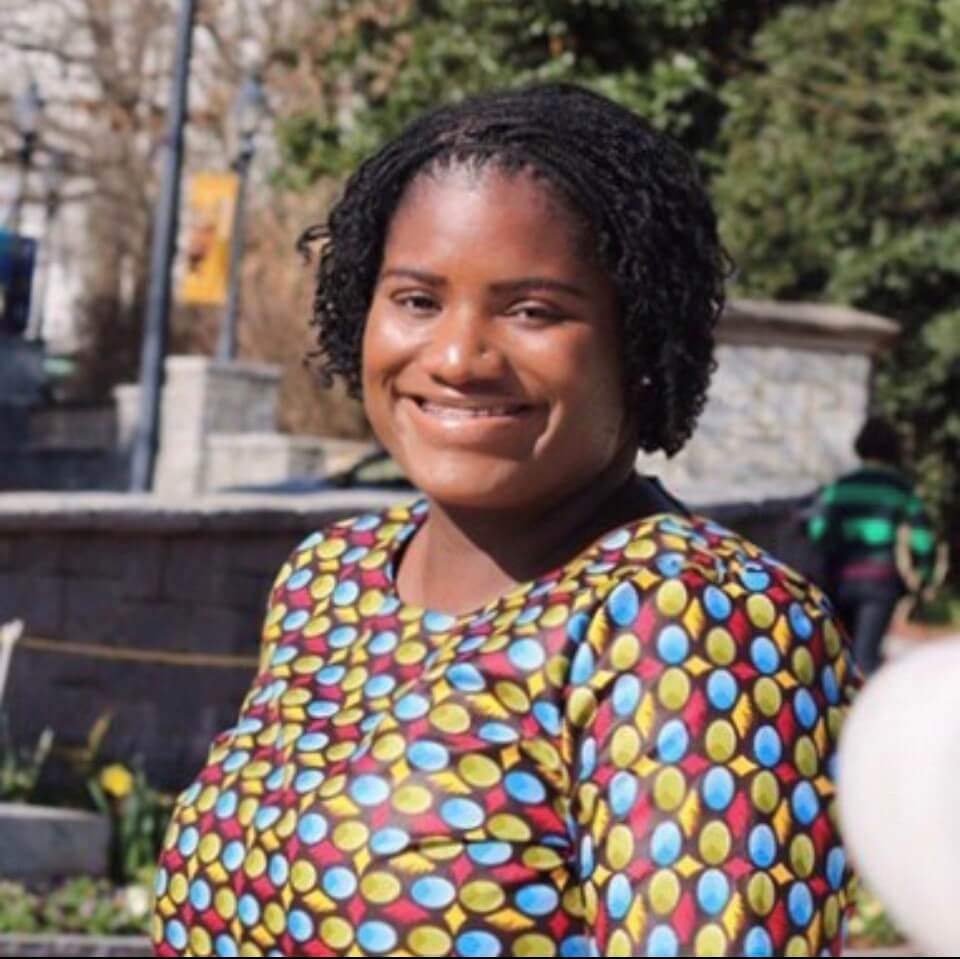 Serving At: Bennettsville [South Carolina]-Cheraw Area Cooperative Ministry
Home Country: United States of America
WAYS TO REACH ME:
Arabia Baynia Sweet is a church and community worker with the General Board of Global Ministries of The United Methodist Church, serving as coordinator of program development for the Bennettsville [South Carolina]-Cheraw Area Cooperative Ministry.
A member of Bethel United Methodist Church, Atlanta, Arabia studied at three Atlanta institutions. She earned a Bachelor of Arts degree in political science from Spelman College, a Master of Arts in political science from Clark Atlanta University and a Master of Divinity from Emory University. She has served as a children's pastor, a worship/video editor and an English teacher/tutor.
Since childhood, Arabia has felt a personal connection to the church and to God. She gradually began to understand God's calling on her life. When she attended seminary, she felt the call to missionary service.
"My faith journey was strengthened," Arabia said, "and everything started to come together. I had the opportunity to study and serve. I felt the most passionate working alongside people. My faith has kept me through the years and has allowed me to reach this moment in my life where I am sure of who I am because of who God called me to be."
In seminary, Arabia traveled to Kenya on an academic scholarship and did missionary service. "I worked at a children's rescue center," she said, "and felt more alive than I had ever felt before." This experience solidified her call to mission: helping God's children.
"I sought more opportunities to serve," she continued. "My call to mission in the U.S. is unique because I intended to get ordained and become a pastor. God called me to service, not only in the church, but also in the community in a different capacity.
"I feel alive and closer to God when I am in the realm of mission work. I am thankful for my call to mission and the journey that God has laid before me."
Established in 1966, the Bennettsville−Cheraw Area Cooperative Ministry serves rural residents of South Carolina´s Marlboro and Chesterfield counties. With four pastors and a combined church membership below 2,500, the cooperative includes one station church (Trinity UMC), two parishes (Cheraw and Bennettsville) and one circuit (Bennettsville Circuit). All of the United Methodist churches affiliated with this ministry are traditionally African American congregations.
The primary goal of the BCACM is to strengthen member churches and their communities in lay leadership, advocacy, discipleship and outreach. Individually, the churches struggle to address the needs of the congregations and the community. Working cooperatively, they accomplish more than they could do working individually. BCACM churches understand the value of offering youth and children's ministries and providing opportunities for them to participate in district, annual conference and General Conference events by pooling resources.