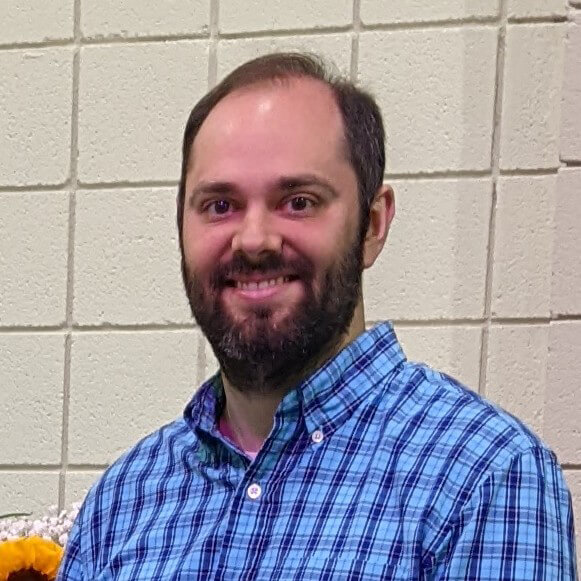 Serving At: South Congo/Zambia Episcopal Area
Home Country: United States
WAYS TO REACH ME:
Joseph "Joe" Leslie Riddle is a missionary with the General Board of Global Ministries of The United Methodist Church, serving as a church developer in  Lusaka, Zambia in the South Congo/Zambia Episcopal Area.
An elder in the North Alabama Annual Conference, Joe most recently was associate pastor at First United Methodist Church, Pell City, Alabama. He previously served as pastor of Wesley Chapel UMC (2016-21) and as director of recreation ministries at St. Paul UMC (2014-16). He and his spouse, Ashley Waite Riddle, have two young children.
A graduate of Jefferson County International Baccalaureate School, Joe earned a Bachelor of Arts degree in communication and information science from the University of Alabama and a Master of Divinity degree from Emory University, Atlanta.
Joe grew up at First United Methodist Church, Trussville, Alabama, attending every Sunday and Wednesday night with his family.
"In high school," he recalled, "I began to question my faith in God after seeing so many leaders and people I trusted stumble in their Christian walk and, at the same time, getting to know people who were good people but not Christian. I began to doubt and didn't really believe in God but stayed connected with a faith community through the Wesley Foundation at the University of Alabama, mostly for food and friends."
During spring break of his junior year, Joe participated in a mission journey to help two friends who had established a nonprofit for foster children in Lee County, Alabama. Working with a foster child, he "recognized God's presence and renewing love and grace in their life, transforming a story that had begun with evil and devastation," Joe said. "I recognized God's presence in that place, and my faith was restored. I have continued to grow my faith through mission work, loving community and dedicated study in seminary and weekly now as a pastor."
After experiencing faith renewed in college, Joe worked as a General Board of Global Ministries summer mission intern in Cookson, Oklahoma. "It was a very trying time," he said, "as I lived alone in a very rural part of the state. I finished college and sought jobs associated with my degree. I worked a few odd jobs before out of nowhere being offered a position in Germany as part of an international missions team for a year."
Hesitant about the opportunity, Joe prayed. "Through much prayer and several life events that made it easier for me to leave," he said, "I decided to go. I heard about the position at Easter, and by August, I was in Germany." Joe figured he would find his "real career" when he returned home.
However, God chose that time to call Joe to ordained ministry and mission work. Realizing he could do ministry for the rest of his life, Joe was filled "with energy and purpose beyond anything else I had ever done," he said. "I ended up staying a second year in Germany before returning to the U.S. for seminary at Candler School of Theology. Throughout my time there and in my work over the last six years as a local pastor, I have repeatedly been reminded and affirmed in my call to mission."
The United Methodist Church in Zambia is experiencing a rapid growth in the membership of congregations and churches across the country. As such, a church developer is greatly needed in Lusaka/Zambia. While most churches began in homes in Lusaka, membership has grown significantly in recent years. Some church construction has occurred, and new programs are soaring. Joe's focus areas include congregational development, construction, education, emerging churches and financial sustainability.