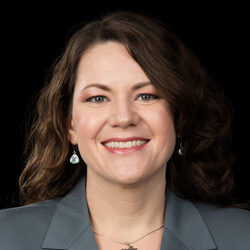 Serving At: United Methodist Church in the Republic of Macedonia
Home Country: United States of America, North America
WAYS TO REACH ME:
Jennifer Moore is a missionary with the General Board of Global Ministries of The United Methodist Church serving as a Christian educator with The United Methodist Church in the Republic of Macedonia. She was commissioned in May 2016.
Macedonia is a small, economically depressed country in the Balkans with a rich political and theological history. Tension often arises from competing religious and ethnic groups, and recently the country has been buffeted by waves of Middle Eastern refugees headed for Europe. The United Methodist churches in Macedonia have roots extending back more than 130 years, but struggle today to train young leaders and cope with changing social patterns. They strive to combine evangelism and social services, including outreach to Roma communities. A social center in Strumica provides assistance to the elderly as well as to children and youth.
Jennifer grew up in the Church of the Nazarene and was always active in her church. "I accepted Jesus into my heart as my Savior at a very young age," she recounts, "and I did my best to obey him. When I was 15, I went to a youth conference called the Festival of Life. As a result of the messages I heard there, I decided to dedicate my life to God and give him full control over my present and my future."
Drawn by God to mission work after participating in a short-term mission trip in college, Jennifer has prepared for a life of cross-cultural Christian service through her educational, volunteer, and vocational endeavors. She earned a Bachelor of Fine Arts degree from James Madison University in Harrisonburg, Virginia, a Master of Intercultural Studies from the Nazarene Theological Seminary in Kansas City, Missouri, and a Master's degree in teaching English to speakers of other languages from Azusa Pacific University, in Azusa, California. She has taught English classes as a volunteer to help recent immigrants, worked as an elementary school teacher in Virginia and Missouri, and spent four years with English Language Institute/China teaching university students in Southeast Asia. She also served with the global ministries of the Church of the Nazarene as an educator in Cambodia.
Jennifer shares, "While serving in Cambodia, I became conscious of the ways cultural beliefs and societal systems play a role in societal ills, and that the church is the main way God has for combating these systems to bring his kingdom on earth. I decided I wanted to invest the rest of my life building up the church and empowering leaders to bring God's kingdom to their communities."