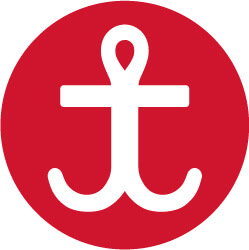 Serving At: United Methodist Korean Ministry
Home Country: United States of America, North America
WAYS TO REACH ME:
The Rev. S. Cho is a missionary with the General Board of Global Ministries of The United Methodist Church serving as pastor of the United Methodist Korean Ministry in Eurasia.
Eurasia is a large, ethnically diverse area with persons from many countries. Many people are originally from South Korea and speak primarily Korean. The United Methodist Korean Ministry serves these families through the Eurasia Mission Initiative of Global Ministries. It is part of the United Methodist Church, and one of the first three congregations started in Eurasia when the former Soviet Union collapsed. The church has ministries in Russian and Korean.
S. Cho was born in South Korea, is a citizen of the United States, and in is a candidate for elders orders in Eurasia. She and her husband Young-Chuel Cho, are in Eurasia as missionaries for the second time, having served there in the early years of the Eurasia Initiative.
S. Cho's parents lived in Japan prior to World War II. They returned to Korea after the US dropped the atomic bomb on Hiroshima. Her mother became a Christian when a pastor secured the medical services that saved her life when she collapsed after losing two sons to measles. The mother was a nurse and very caring of others, so much that Susanna recalls being jealous of the attention her mother extended to other people. She came to realize that she too was loved by her mother and God. "God helped me to know how much God loves me and how deep is God's grace." She would meet and marry Y.C Cho, the son of a pastor and himself a deacon of the Korea Methodist Church.
The Chos went to the US in the early 1980s, where Young-Chuel served as a pastor in Buffalo, New York and also enrolled in New York Theological Seminary. The couple and their three sons went to Eurasia as missionaries in 1990 and served there until 1996 when they returned to the US, where Young-Chuel became an ordained member of the New York Annual Conference. Susanna enrolled in New York Theological Seminary, earning a Master of Divinity degree in 2001 and eventually seeking ordination in Eurasia.
Her theological studies, S. Cho says, taught her "that it is necessary for a minister to see the world in God's perspective" and to be patient. With her sons grown, and two serving as pastors, S. Cho and Y.C Cho felt the call to return to Eurasia. "I believe that God will continue to work through me and my husband for his Kingdom. Although I can see that there were weaknesses and failures in my life, God is faithful and works through my weaknesses."
The Chos' three sons are Daniel, John, and Paul.
Email Me