Wieck, C.
Country:
Asia and Pacific Regional
DONATE NOW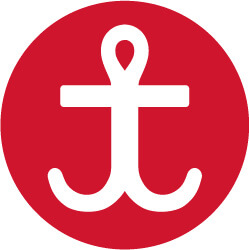 Serving At: Amity Foundation
Home Country: United States of America, North America
WAYS TO REACH ME:
C. Wieck is a United Methodist Amity Teacher with the General Board of Global Ministries of The United Methodist Church serving as a teacher under the auspices of the Amity Foundation. Her assignment, as of August 2014, is at Luzhou Vocational and Technical College in Luzhou, Sichuan Province.
The Amity Foundation was established in 1985 by Chinese Christians to work for community development. Its programs cover education, health, disaster relief, blindness prevention, and church-initiated projects. It is a mission partner of Global Ministries. It also operates the largest Bible-printing operation in the world, publishing Holy Scripture in 90 languages. Wieck is with the education division.
At Luzhou, a three-year college, she teaches first-, second-, and third-year English majors in education. Her students—some 350—look to enter the teaching profession and help support their families who live in the rural areas of the country. Most are the first college graduates in their families.
Wieck has been with Global Ministries since 1997 as an English-language teacher. She spent three years at Wesley Girl's High School in Taipei, Taiwan. She was at Luzhou College prior to a move to Longzhou in 2009 where she taught at Guangxi Normal University for Nationalities.
Wieck was a Global Ministries Mission Intern from 1988 to 1991, teaching English to junior high school students in Kyoto, Japan through a program at the Kyoto YWCA. The focus of English study centered on environmental issues and how the students might care for nature in Japan and throughout the world.
Of her experience as a Mission Intern, which led to a lifetime commitment, Wieck says, "One day, a mother of one of the students came to me and said, 'My daughter asked me why you cared so much about the world and its people. I told her it was because you were a Christian. She thought about this deeply and then said, "I want to be just like her."' I suddenly realized that the presence of God is always shining through us, embracing others when we (or they) least expect it. What a wonderful gift of love God has given us to share with others! This was when I began to focus on a commitment to the church through full-time [Amity Teacher] service."
One of Wieck'ss favorite Bible verses is Proverbs 16:3: "Commit to the Lord whatever you do, and your plans will succeed." (NIV)
The US portion of Wieck mission internship was served in Washington, DC at the General Board of Church and Society, where she worked on environmental issues. She then returned to China to teach English with Amity from 1991 to 1994, before becoming an Amity Teacher.
A native of Marshall, Illinois, Wieck earned a Bachelor of Arts degree in English with a teaching certificate in secondary education from Eastern Illinois University in Charleston in 1987. She received a Master of Arts degree in TESOL (Teaching English for Speakers of Other Languages) in 1996 from Southern Illinois University in Carbondale.
Wieck is a member of First United Methodist Church in Marshall, Illinois, in the Illinois Great Rivers Annual Conference.
She is active in the Chinese Protestant Church wherever she is assigned, including singing in the choir. "The Chinese Christian Church is open to all and services are held regularly without interference from government," she says. "As [an Amity Teacher] , I feel truly blessed to worship with Chinese Christians as a member of the community."
Email Me