Covenant Partner Relationships
"Come now, let us make a covenant, you and I; and let it be a witness between you and me." – Genesis 31:44 (NRSV)

Covenants recur throughout Scripture. A biblical covenant is a relationship based on mutual obligations, cemented by ritual. The most important covenants are with God, but covenants among humans are significant, too. In contemporary Christianity, a covenant relationship is marked by partnership, commitment and mutuality as two groups work together toward a common goal. Covenants embody key concepts of mission theology. They reflect the connectional nature of The United Methodist Church, which is characterized by mutual relationships as United Methodists commit to work together to make disciples of Jesus Christ for the transformation of the world. Covenant Partner Relationships draw upon these biblical and theological roots to provide an opportunity for missionaries and churches or individuals to support one another spiritually, emotionally, missionally and financially. 

Through a Covenant Relationship,  you and your church can provide specific support for one of the 200-plus Global Ministries missionaries serving in more than 60 countries.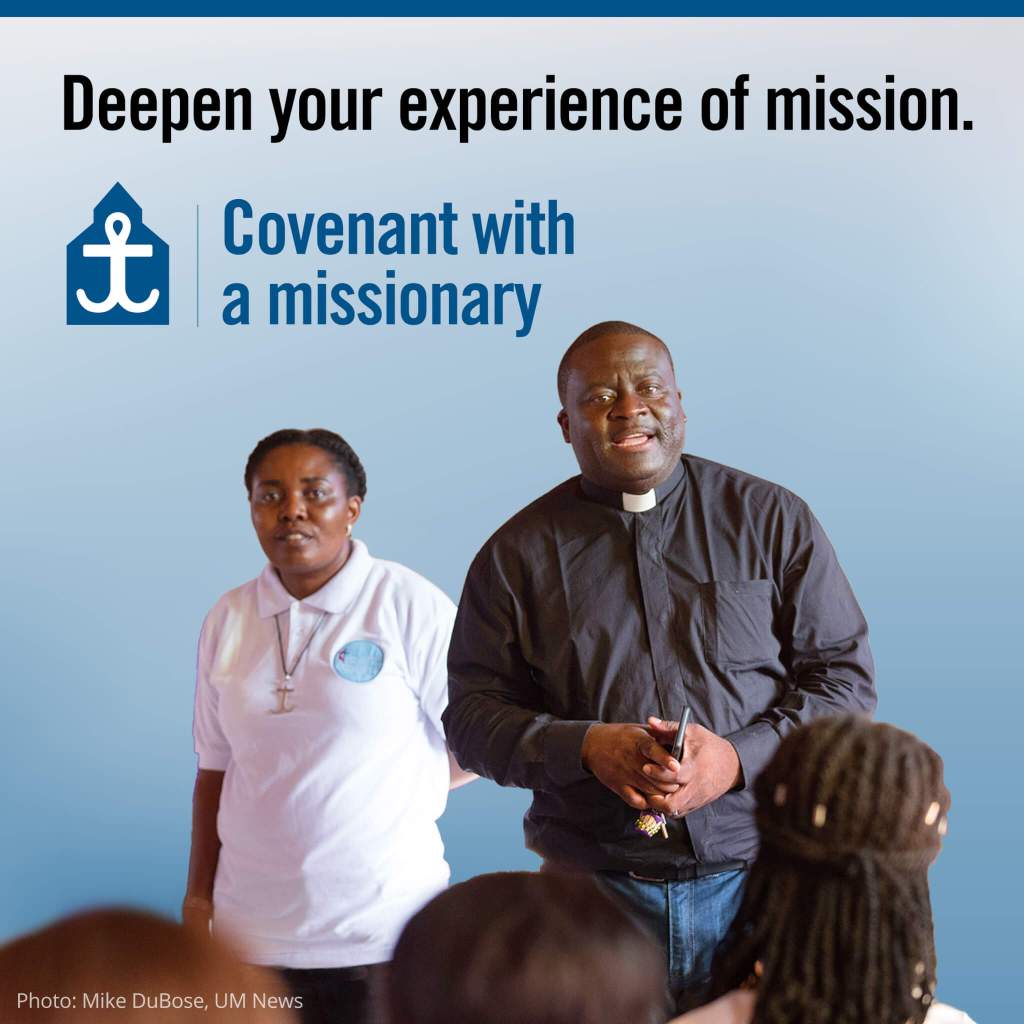 By covenanting together, you and the missionary deepen your experience of God's mission. Covenant relationships offer opportunities for you and the missionary to support one another through prayer and worship, to journey in mission together through your presence and service, and to bear witness to and share God's mighty works in mission.

Finally, you can offer sustained financial support to your missionary partner so that they can continue to serve. United Methodist missionaries depend on your support to sustain their livelihoods as they fulfill God's call to mission service. Missionaries are charged with raising $25,000 USD annually. Your financial gifts and relationship help provide for the salary and benefits of the missionary you support.
COVENANT RESOURCES
For more information please contact covenant@umcmission.org.