Red Bird Missionary Conference Church and Outreach Ministries
DONATE NOW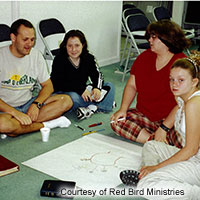 Project Information
Meeting community needs and developing disciples through holistic ministry in rural Appalachia.
Describe the need affecting community
How will this Advance project help to address the need?
food pantries, clothes available at affordable price.
Describe the primary goal of the project
Share the love of Jesus and see souls saved for eternity.
Describe the change you would like to see in the community as a result of this Advance project
More people worshiping God.
Contact Information
Global Ministries Contact
Teddy Joe Brock
606-598-5915