Augmenting Food Production and Income in Times of Siege: Women's Gardens
Country:
Israel/Palestine
DONATE NOW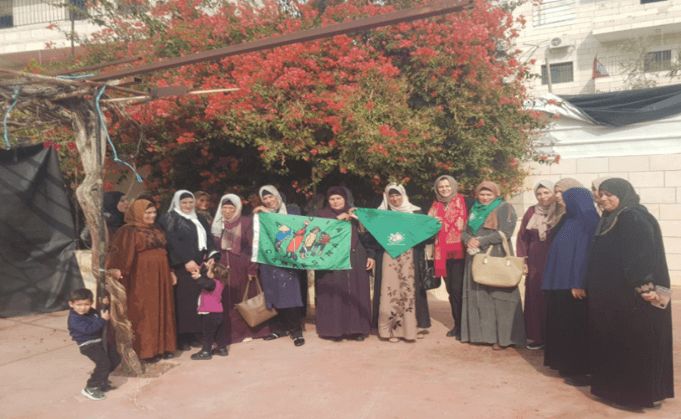 Project Information
Building Women's Leadership and Farming Capacity in Palestine.
Describe the need affecting community
After more than five decades of occupation, Palestine suffers from a hollowed-out labor market with major deficits in protection and rights. These conditions under colonialism exacerbated the fallout from the COVID-19 pandemic. The result has been devastating for Palestinian workers and their families. Economic contraction and business shutdowns have hit women hardest. As in most countries worldwide, the detrimental consequences of COVID-19 and lockdown have been particularly severe for women. Rural Palestinian women face exacerbation of the care crisis, economic precariousness and increasing poverty, lack of access to goods and essential services, limited mobility and increased gender-based violence.
The impacts on Palestinian women include particular difficulties in accessing health care, an increase in unpaid labor and care of family members, greater vulnerability in the labor market, and greater risk of economic hardship. The 11 percent of Palestinian women that are the main providers for their households have been particularly impacted.
How will this Advance project help to address the need?
Battir Productive Cooperative is increasing its efforts to restore agricultural production, support vulnerable women living in marginalized communities, and improve their economic status and food sovereignty. This project works to meet the urgent needs of the most vulnerable food-insecure populations and protect their assets.
Through the cultivation of lands immediately surrounding their homes, this project aims to achieve at least part self-sufficiency in food supply. These home gardens can be used to grow vegetables or raise poultry, goats, rabbits and pigeons. Cultivating the land, the home garden, or any possible area around the house helps meet a large portion of families' nutritional needs. These gardens increase self-reliance for food and also create the possibility of additional income. Through food sovereignty projects like this, this Palestinian partner organization strengthens steadfastness in the face of the occupation.
Since 2014, the Battir Productive Cooperative has been helping women improve their economic situation. It is a women's group providing services to women farmers in the region by establishing a restaurant specializing in traditional Palestinian food. In addition, this cooperative is one of the first committees in that area to be an active member of the Palestinian Peasants' Movement under the International Peasants' Movement (La Via Campesina). The Cooperative members receive training, especially on the importance of food sovereignty, and the UN Declaration on the Rights of Peasants and Other People Working in Rural Areas (UNDROP).
This Cooperative obtained its official registration in 2021, and implements the principles of food sovereignty, which specifically upholds environment preservation and biodiversity by preserving local seed varieties and protecting them from extinction.
Describe the primary goal of the project
This project's goal is to increase food sovereignty among small-scale female farmers in the occupied Palestinian territories by converting available home backyard and surrounding areas into a sustainable source of food and income.
Describe the change you would like to see in the community as a result of this Advance project
This project will provide home gardens, including local seeds, seedings, fertilizers and irrigation systems to female heads of households and women farmers. The project will also provide training on topics such as organic farming, vegetable cultivation, and processing and packaging of crops to increase shelf life.
Contact Information