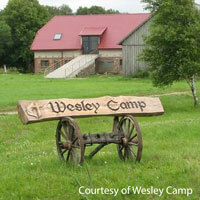 Project Information
Offering Methodist churches and ecumenical groups a facility for summer camps and winter retreats.
Describe the need affecting community
– Christianity in Latvia was mostly oppressed during the Soviet regime until 1991, resulting in several generations being raised without God's word, faith and Christian fellowship. – Great percentage of families were broken or separated, lots of families
How will this Advance project help to address the need?
Having a camp site for retreats, camps, spiritual renewal, is a crucial need of our society and Methodist Church, adding to Sunday worhip and Sunday school classes. It is a place where God can reach those individuals who are not attending church regularly to meet with other Christians and experience God's healing through relationships and good news of the Gospel. Many young people come to know and proclaim Christ as the Savior.
Describe the primary goal of the project
The primary goal of this project is to have a safe, unique, supporting structure for Christians and non-believers to gather and experience God's love, care and presence through fellowship with others, by learning, serving and receiving training in a loving environment.
Describe the change you would like to see in the community as a result of this Advance project
More saved souls – children, youth, adults who accept Jesus as their Savior, grow deeper in faith, root their faith more and more deeply in God based on the living Word. The image of a Christian living next door. People being less cautious, afraid of church and anything associated with Christianity.
Contact Information
Global Ministries Contact