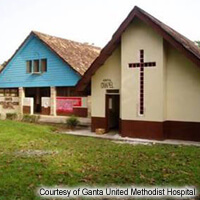 Project Information
Providing quality and affordable healthcare in the rural north
Describe the need affecting community
We are humbled by our church's mandate to provide Christ-centered, quality (but affordable) health care for a population of over 450,000. As a not-for-profit organization, Ganta Hospital cannot afford to solely rely on the local intake that are not regular. Further, the hospital's "affordable" fee-for-service falls far below the costs of services provided. Even with the minimum charges, some of the struggling rural subsistence farming families cannot afford to pay the full amount. Therefore, the management is mostly left with no alternative but to waive those fees. This situation requires that the hospital to seek external supports to mitigate this gap in revenue generation. While also realizing management must be creative in identifying self-sustaining services in the hospital to minimize reliance on outside supports. We are therefore pleased to report that contributions (of funds, supplies, equipment, etc.) from our partners helped keep the hospital stable and fully operational.
How will this Advance project help to address the need?
We provide affordable services to a public who's economic situation can not allow them to pay realistic costs for medical services.
Describe the primary goal of the project
To improve service delivery at Ganta United Methodist Hospital.
Describe the change you would like to see in the community as a result of this Advance project
Healthier communities is evidence by less people coming to hospital with complications from preventable illnesses.
Contact Information
Global Ministries Contact