Encounter with Christ in Latin America and the Caribbean
Encounter with Christ in Latin America and the Caribbean
Country:
Latin America and Caribbean Regional
DONATE NOW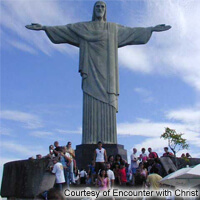 Project Information
Promoting promotional funds for the Encounter with Christ Permanent Fund.
Describe the need affecting community
This project meets the needs of people in Latin America, and the Caribbean. These needs are identified by local Methodist people, and the project is then endorsed by the area Bishop.
How will this Advance project help to address the need?
The Advance #14729a raises funds for the EWC Permanent Fund and interprets the mission of that fund.
Describe the primary goal of the project
The primary Mission Goal of the Advance is to increase the funding of the Permanent Fund for Latin America and the Caribbean. By 1 million over the next three years.
Describe the change you would like to see in the community as a result of this Advance project
We wish to have a EWC permanent Fund of over $3 million by 2018.
Contact Information
Global Ministries Contact