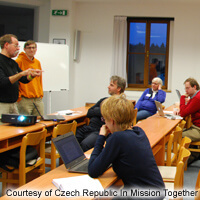 Project Information
Partnering of US and Czech United Methodist Churches.
Describe the need affecting community
UMCs in the Czech District have been developing freely in the last 33 years and welcome interest and support of their US partner churches.
How will this Advance project help to address the need?
To provide a transparent and reliable channel for sending donations for being in mission together with partner churches.
Describe the primary goal of the project
To develop a healthy and collaborative relationship between people of very different cultures, to create a collective vision for jointly sharing in God's mission.
Contact Information
Global Ministries Contact