---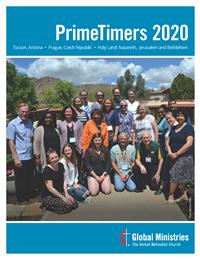 PrimeTimers
PrimeTimers offers educational and mission service experiences for older adults. The 5-10 day events offer educational forums, cross-cultural exposure, faith-filled reflection and greater exposure to the work of The United Methodist Church and church universal! 2020 opportunities include mission service events to Prague, Czech Republic; Holy Land: Nazareth, Jerusalem and Bethlehem.
---
Alaska Missionaries
The Alaska Conference welcomes work teams for construction or evangelistic outreach and pastors who are willing to come and serve in what can be a remote and challenging climate.
---
Amity in China
The Amity Foundation is a social services organization in China that serves poor and rural populations.. Most volunteer opportunities through Amity involve teaching English in rural areas.
---
Red Bird Mission Volunteers
Red Bird is a United Methodist missionary conference that serves the Appalachian community surrounding Frakes, Kentucky. Volunteer opportunities are available through the Henderson Settlement in Frakes and at the Red Bird Clinic in nearby Beverly.
Contact the Red Bird Missionary Conference for more information. 
---
NOMADS
Learn more about how NOMADS (Nomads On a Mission Active in Divine Service) provide volunteer labor for United Methodist organizations.
---