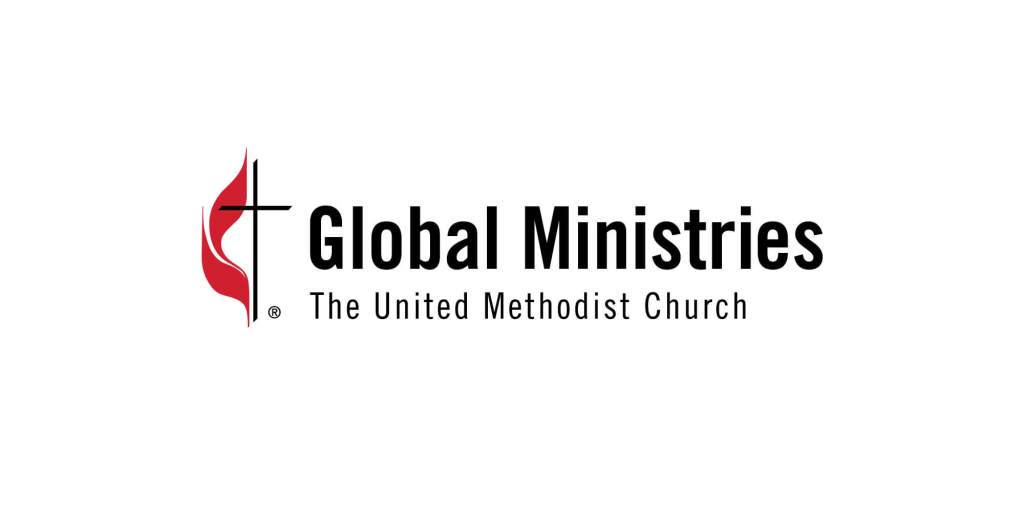 By Christie R. House
May 19, 2022 | ATLANTA
Mounting human-made and natural disasters around the world have increased demands for relief, recovery, migrant and health ministries, which Global Ministries and the United Methodist Committee on Relief (UMCOR) are working to provide. Global Ministries directors, meeting virtually May 11-12, reviewed and approved the work the mission agency and UMCOR directors approved grants for global health and humanitarian relief as part of the semiannual gathering of Global Ministries Board of Directors.
Roland Fernandes, general secretary of Global Ministries and UMCOR, urged directors and staff to depend on the grace of God in these times: "With all the uncertainties that continue to rage and the new complexities and challenges that keep emerging, we need to remain focused on our mission mandate, which does not change, but must of course adapt to evolving realities."
Disaster response and recovery
UMCOR directors approved a total of more than $6 million for U.S. disaster ministries, including several multimillion-dollar grants for U.S. disaster recovery:
Tennessee-Western Kentucky Conference – received a $2.9 million grant for flood and storm recovery to continue and expand the conference's disaster case management, volunteer coordination and construction projects. Flooding occurred in two counties of Tennessee in August 2021 after 20 inches of rain fell in just five hours. A total of 16 counties were affected by the tornadoes in both states last December. Through case management and direct service, the Tennessee-Western Kentucky Conference plans to assist at least 1,250 households in achieving their long-term recovery goals.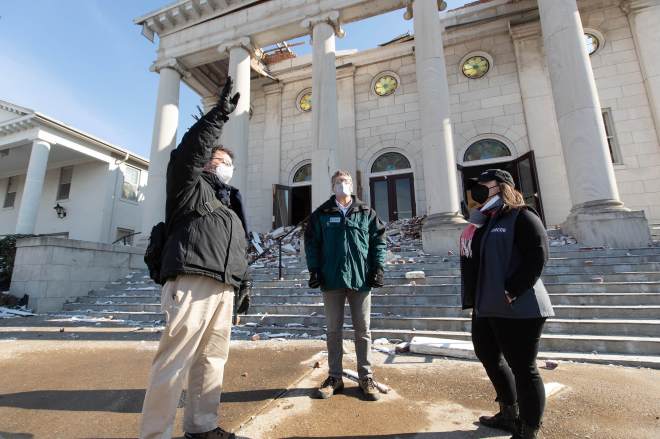 The Greater New Jersey Conference's Hurricane Ida Recovery project focuses on three of the top five most impacted counties affected by Hurricane Ida in September 2021, working with low income, senior, access- and functional-needs households in marginalized communities, and particularly, communities of color. The $1.8 million UMCOR grant will assist with case management for 200 households and home repairs for at least 50 households.
Additional grants approved for U.S. disaster recovery:
Michigan Conference – supporting case management for households in the Metro Detroit area affected by severe flooding in June 2021.
Mountain Sky Conference – for recovery efforts related to the Marshall Wildfire in Boulder County, Colorado, in December 2021.
Oklahoma Conference – to continue the next phase of its recovery project with households affected by severe storms, tornadoes and flooding in 2019.
Directors also approved grants totaling more than $690,000 for international disaster response:
North Katanga Episcopal Area – A grant for emergency food rations will help to serve the needs of people displaced by interethnic violence in the Central African Republic who currently live in camps and with host families in the DRC. Additional global migration grants were approved for the East Congo and South Congo episcopal areas to provide food and supplies to people affected by violence in their specific regions.
Haiti – UMCOR continues to support organizations working for recovery and resiliency after the 2021 earthquake. A grant to the Methodist Church in Haiti will support food security in the 11 Methodist circuits to provide personnel for earthquake recovery activities and rebuild some of the church's infrastructure, including a church and several schools. A grant to Project Living Hope will support the construction of an educational center for vocational skills and disaster preparedness in Camp Marie, which can also be used as an evacuation shelter when needed.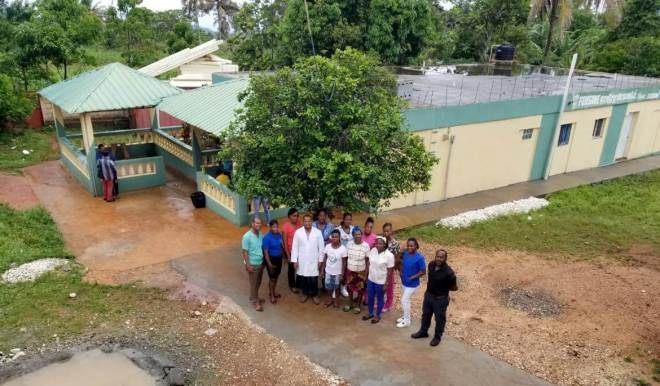 Philippines – A grant to the Manila Episcopal Area will address basic human needs in Cavite City (Manila) communities affected by a February 2022 fire that destroyed 760 households. The grant provides supplemental food rations, WASH/hygiene kits, cash assistance for families and portable solar home systems for 100 of the poorest households. Funding for an additional 22 solar streetlights will improve security and safety.
Assisting refugees, displaced people and asylum seekers
Human migration is a global phenomenon that affects every nation. Today, stories about refugees from Ukraine fill newsfeeds and broadcasts. Many of the grants released since February by UMCOR for assistance with refugees from Ukraine were ratified by directors during committee meeting:
United Methodist Church of Ukraine – received two UMCOR grants and more than $300,000 from the United Methodist In Mission Together Advance.
United Methodist churches in Poland, Slovakia, Czech Republic, Hungary, Bulgaria, Estonia and Romania – received emergency grants to provide hospitality to refugees entering their countries.
ACT Alliance and the International Orthodox Christian Charities – grants for ecumenical organizations working across borders, were also ratified.
The situation in Ukraine is reviewed weekly and additional grants will be forthcoming and approved as needed.
New global migration grants totaling close to $1 million approved in this meeting will provide help for refugees, asylum seekers and other migrants in a variety of countries:
Migrant centers – grants were approved for migration ministries in Germany, Hong Kong, El Salvador, Mexico and Greece.
Human trafficking – a grant to the Manila Episcopal Area will help to welcome and reintegrate trafficked Filipino workers as they return home.
National Justice for Our Neighbors – this grant continues the three-year program to help migrants seeking asylum in the U.S.
Global health, health infrastructure and WASH
Directors approved more than $1.7 million to improve health services and increase access to care in remote places, particularly through support of United Methodist health boards in Africa. These concentrated on improved services for mothers, newborns and children and efforts to combat malaria:
Maternal, Newborn and Child Health – a grant to the Sierra Leone Health Board focuses on community-based primary health care and HIV and AIDS testing and treatment for pregnant mothers.
Imagine No Malaria program – grants approved for health boards in Zimbabwe, East Angola, North Katanga (DRC), Burundi and Nigeria.
Health System Strengthening – health boards in Sierra Leone, Burundi, Nigeria, South Congo and two facilities in Haiti were approved for grants to improve overall delivery of health services by addressing staff and education needs, procuring medicines and other medical supplies, rebuilding aging structures and filling other gaps that hinder the quality of health care.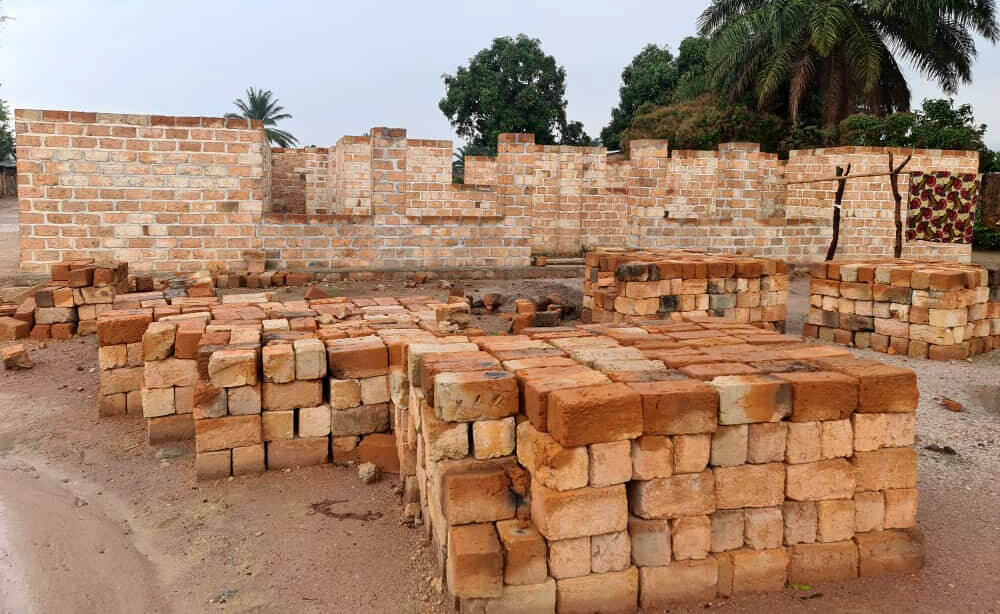 Water, Sanitation and Hygiene (WASH) – a grant to Engineers in Action in Bolivia will supply three Methodist churches in the altiplano with clean water sources and sanitation, which will also benefit their surrounding communities.
Program grants and scholarships
Global Ministries directors approved three grants and 46 scholarships in the mission program committee meeting:
Community Developers Program – Two grants approved, one for the Village at Forest Chapel in Cincinnati, Ohio, and the other for Bethany UMC in New Orleans, each for $15,000.
Native American Ministry – a $75,000 grant from the Native American Sunday offering approved repairs to Clanton Chapel in Dulac, Louisiana. The Clanton Chapel ministry serves a significant population of people of the United Houma Nation in Louisiana. This grant supports a joint partnership of Clanton Chapel, the Louisiana Conference, and the Oklahoma Indian Missionary Conference to rebuild portions of the facility damaged during Hurricane Ida and Tropical Storm Nicholas last year.
Scholarships – A total of 46 students from 20 countries received scholarships through Global Ministries' World Communion and Leadership Development scholarship programs. Academic fields range from theological and Christian leadership training to ministry certificate courses, professional degrees and agricultural studies. Ten of these scholars are studying for various degrees in health and medical fields.
Directors also received information on 50 other grants that were approved and implemented since the Fall 2021 board meeting and needed no further action. A good number of these support ongoing program ministries, such as the four ethnic ministry plans. Other grants supported congregational development, ministry with the poor and leadership development.
The full board of directors affirmed the allocation of $9 million from Global Ministries' undesignated reserves to support four key areas of programming. This action sets aside funds that will be used for future grants as designated:
The Bishop John K. Yambasu Agriculture Initiative ($3.5 million) – This funding enables new grants focused on building capacity through training, allowing field visits and monitoring, and improving management efficiency.
Global health ($2.5 million) – To support community health partnerships through annual conference and episcopal area health boards and networks of church-related health facilities. The funding will prioritize infrastructure improvement, training and service delivery.
The Africa Central Conferences Sustainability Fund ($2 million) – established to help United Methodist churches in Africa with infrastructure needs and human resources.
International mission gatherings ($1 million) – To bring together missionaries, Nationals in Mission, staff and mission partners in regional in-person meetings.
During the board meeting's opening worship session, Bishop Thomas J. Bickerton, UMCOR's chair, reminded directors and staff of their sacred duty as facilitators of the global mission of the church: "We are called to deal with the challenges in front of us…throughout the worst of times, our church has risen with ministries to do the best of things."
Christie R. House is a consultant writer and editor with Global Ministries and UMCOR.