---

Afghan Refugee Resettlement Reimbursement Program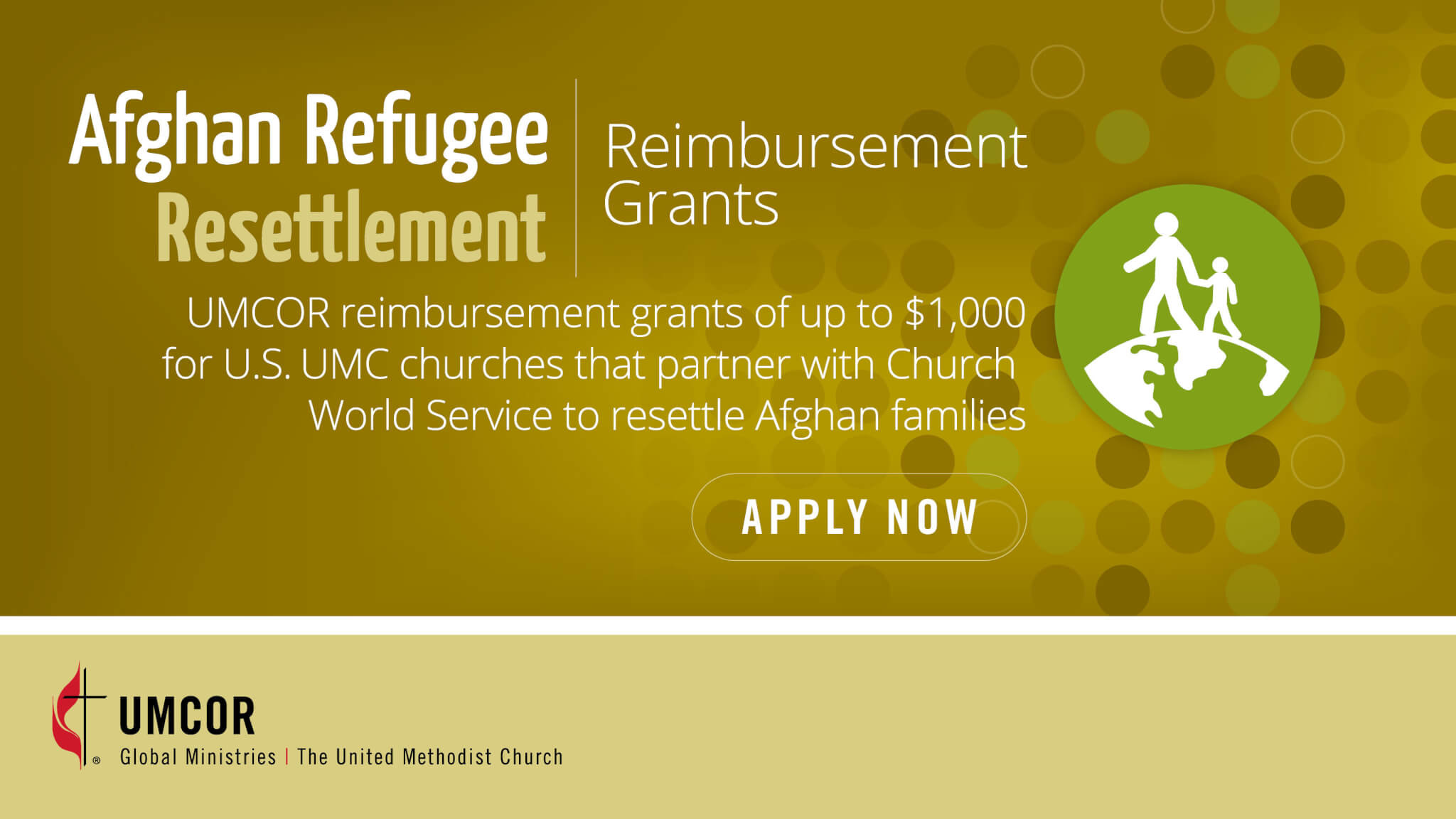 Following the fall of Kabul, an estimated 75,000 Afghans are arriving in the United States to rebuild their lives. UMCOR is supporting long-time partner Church World Service (CWS) in welcoming, resettling and providing for these families.
UMCOR and CWS invite United Methodist churches in the U.S. to engage in resettlement efforts and enter a sponsorship relationship with CWS. UMCOR recognizes that providing resettlement support to refugees presents congregations with new responsibilities, so UMCOR will share some of the costs associated with Afghan resettlement.
The Afghan Refugee Resettlement Reimbursement program will reimburse expenses of up to $1,000 per local UMC that is in a sponsorship relationship with CWS.
---