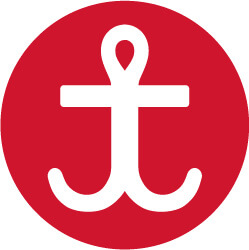 Serving At: Sunbeam Languages and Vocational Center
Home Country: Philippines
WAYS TO REACH ME:
This person is a candidate for the GMF INT'L Track and is expected to be confirmed by October 31, 2023.   
J. Reyes is an international Global Mission Fellow with the United Methodist General Board of Global Ministries, engaged in a two-year term of service. 
The Global Mission Fellows program takes young adults ages 20-30 out of their home environments and places them in new contexts for mission experience and service. The program has a strong emphasis on faith and justice. Global Mission Fellows become active parts of their new local communities. They connect the church in mission across cultural and geographical boundaries. They grow in personal and social holiness and become strong young leaders working to build just communities in a peaceful world. 
A member of Interfaith Beloved Community Church, an independent Methodist congregation, Reyes has shared her talents as a guitarist and a vacation Bible school teacher. She also has participated in evangelism missions and "Biblympics." 
"All IBCC members," she explained, "are new converts and the fruit of mission work of the Methodist Church in Bataan. Though complicated, we are living our faith and adhere to [United Methodist] Social Principles." 
Reyes noted, "I am not saying that my faith has a shallow foundation, but it is important to meet others to have a strong foundation of faith. Living my faith and learning from other Global Mission Fellows' faith could make us understand each other, even though we come from different [backgrounds]."  
Reyes earned a Bachelor of Science degree in electrical engineering from Polytechnic University of the Philippines in Manila and has taught formal and natural sciences.  
"People from other professions," she said, "would say 'Engineers only care about money.' I want to prove that opinion is wrong. If given a chance, I would show them that engineers care about the environment, about the people in the community, about pursuing justice and about living out their faith."  
She looks forward to meeting other Global Mission Fellows who also want to grow in faith and inspire one another. She hopes to learn from them and the community as she practices her profession.    
"We are not alone in battling social issues," Reyes said. As she hears other Global Mission Fellows' stories, she wants to discover new ways to confront injustice. 
"I would like to grow as a leader," Reyes said. "I would like to share ways in living out faith. I want to have a discourse on how to serve God in present times. I will ask [others] if we have the same feelings and perspectives about social justice."   
As people work together in community, she added, they gain knowledge, wisdom and perspectives "that can shape a new world, new observations and new learning."