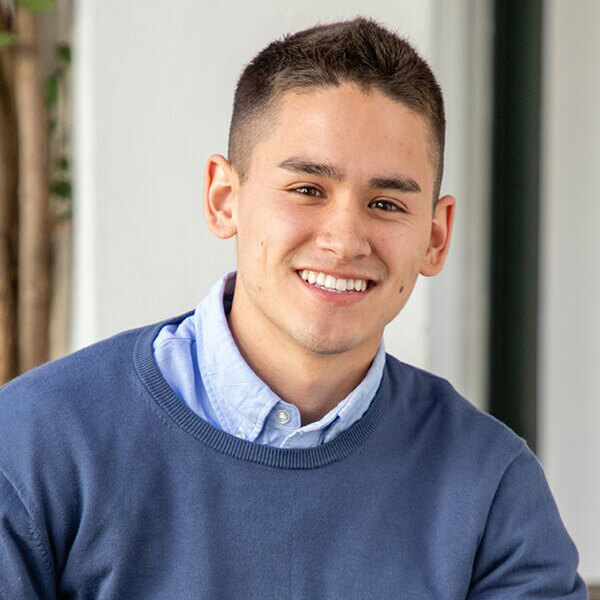 Serving At: Wesley Foundation
Home Country: United States of America
WAYS TO REACH ME:
Joshua M. Kuramoto is a missionary with the General Board of Global Ministries of the United Methodist Church, serving as overseas programs and communications director for the Wesley Foundation in Tokyo.
Joshua earned a Bachelor of Arts degree in psychology at Seattle Pacific University and a Master of Divinity degree at Wesley Theological Seminary in Washington, D.C. He worked as the ministry intern at his home church, Blaine Memorial United Methodist Church, Seattle, and at Mount Vernon Place UMC, Washington, D.C., and as the refugee and migrant outreach coordinator at Bremen UMC.
Born and raised in a Christian family in Japan, Joshua learned from an early age that faith is important. His mother, a Lutheran missionary from the United States, met his father in Japan.
"When I moved to the United States, away from my immediate family," he said, "my faith became independent. I learned from my American peers about speaking about faith as a normal part of life."
Moving to Seattle for his university studies, Joshua wondered "what the Christian faith had to say about the social problems that were easier to spot in the city," he said.
He became involved at Blaine Memorial UMC. "I am grateful for the leadership at Blaine Memorial that encouraged me to participate and believed in my ability to serve," he noted.
By then, Joshua had developed a Christology that remembered Jesus among "the least of these," and he applied to serve as a Global Mission Fellow.
"It was a difficult journey," Joshua acknowledged, "yet, I learned a lot about the work of missions and how a church of believers can do good."
Wanting to broaden and strengthen his theological vocabulary and his training as a servant leader, Joshua enrolled at Wesley Theological Seminary.
"Through my education and training," he said, "I became more attracted to the simple and sustained practices of silence and prayer." Joshua is grateful for his "second chance" as a missionary.
"I like to believe that the discovery of my call to mission," he said, "has come from reflecting upon the subtle compilation of my interconnected experiences of faith. I consider my grasp of its meaning to be a gradual development, largely owed to a theology of hope and communion.
"In short, I now believe in a God who is missional. In some sense, all of God's creation, in one form or another, is called to be on a mission with the redeeming God. My call is simply my faith-rooted desire to live sincerely alongside the discovery that there is meaning to this world and I have a small role to play in it."
Wesley Zaidan is a public benefit organization founded in 2010 in Japan with a historical relationship with the General Board of Global Ministries and United Women in Faith of the United Methodist Church. It is committed to empowering women, nurturing next-generation leaders and supporting humanitarian mission work in Asia. In his new role, Joshua will travel to mission project sites to oversee progress and promote interests and leadership to the global mission work.